Skip to content
Winter Snack Ideas to Beat the Chill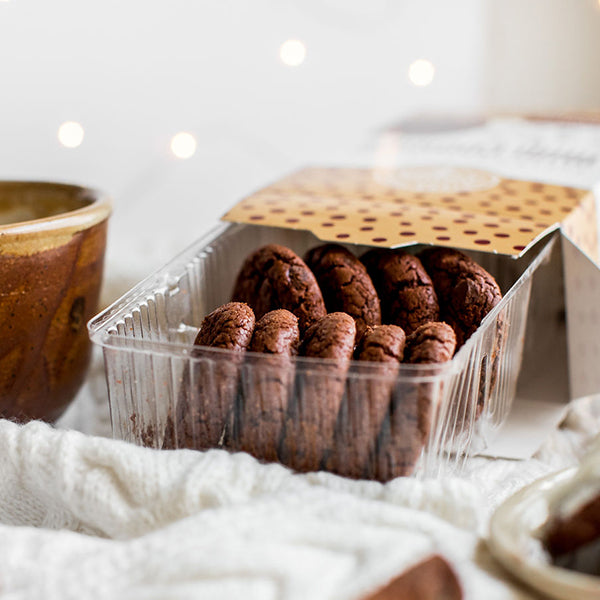 We may be knee deep in Winter, but the cold, rainy days don't put a damper on us! Although the days are shorter and the nights are colder, it doesn't have to be so miserable. Because when the temperature drops, we cozy up with yummy snacks! Whether you're craving something sweet or savory, there's so many delicious, energy-boosting snacks that will warm you up and help you maintain healthy habits throughout the season!
Still feeling the post-holiday blues? Same. These bite sized bliss balls are packed with nutrient rich ingredients like nuts, dates, and cranberries that bring us back to our favorite holiday treats.
Nothing warms you up like the smell of roasted nuts! The herbaceous, woodsy aroma alone will warm you up! And you only need 3 ingredients: maple syrup, rosemary, and BOURBON. Not sure if we could ever go back to standard trail mix.
Did you know that potatoes are a great source of magnesium, potassium, fiber, and even antioxidants? But when they're fried, almost all the nutrients are fried with 'em! Ditch the fries and chips, and toss some baby Yukon Golds in the oven instead and customize your toppings!
Switching up the muffin game with something savory! These are super easy to whip up and only take 20 minutes to bake up a whole pan of them! Plus it's a great way to sneak in some greens.
The best thing to warm up your tummy and kickstart a cold winter morning! It's creamy, crunchy, pumpkin-y, and warmly spiced. Pro tip: crumble a couple of our carrot oat cookies for a sweet cinnamon-y crunch!
Who doesn't love a cup of hot chocolate on a chilly day? But this isn't just any standard hot cocoa - it's dairy-free and topped with homemade coconut-based whipped cream! The best part? It can be served hot or cold so, no thermos, no problem!