Skip to content
7 On-the-Go Healthy Snacks for Your Summer Wanderlust Adventures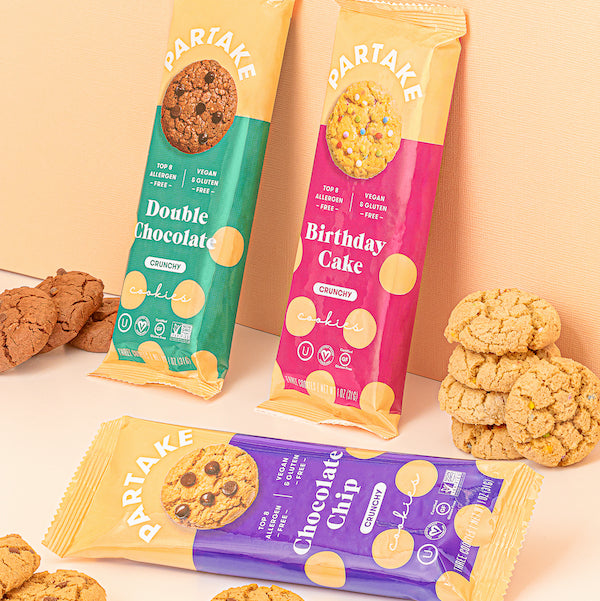 With the wind in your hair and gas in your tank, may your summer travel adventures take you far and away - but don't forget the snacks!
To stave off the age-old question, "are we there yet??", be sure to arm yourself with snacking nourishment for the entire family. Gather together these 7 tasty and nutritious on-the-go options so that all you'll need is a great playlist to be ready to hit the road.
Dang Foods
Dang Foods shares uniquely Asian-American snacks including their famous Coconut Chips, Thai street snack-inspired Thai Rice Chips, and Keto-Friendly Bars. 
They are on a mission to share their Asian culture to create a healthier and more flavorful world. Whether it be through sharing snacks, working with local farmers, or supporting organizations that aid refugees and people affected by natural disaster, they take steps to engage in sharing and learning about their team's diverse background and ancestry. 


Chomps
Chomps snack sticks are sourced from 100% grass-fed and finished beef and venison. They are gluten-free and paleo and Whole30 approved. Chomps offers a protein-packed snack that satisfies hunger and are the perfect snack on-the-go. 
Quinn Snacks
Quinn Snacks uses simple, delicious, and real ingredients. They never use artificial flavorings or preservatives. Quinn Snacks is known for their pretzels, which are made with sorghum, a naturally gluten free whole grain that requires little water so it's very sustainable. It's also high in antioxidants, full of vitamins & minerals, and tastes amazing.
Siete
Siete Foods is a family-owned Mexican-American food brand that makes delicious grain free products ranging from tortillas to seasonings and chips. They're on a mission to create shareable snacks and memorable meals from the heritage-inspired foods our family gathers around.  
88 Acres
88 Acres makes thoughtfully crafted bars and butters with whole seeds and simple ingredients — just like you would at home. Founder Nicole started 88 Acres after her husband had an allergic reaction on one of their first dates, and they now make everything in our allergen-friendly bakery to foster a more inclusive and empowered community.


Coconut Collaborative
Coconut Collaborative makes delicious yogurt and pudding made from mighty plants. Their products are dairy free, gluten-free, low in sugar and vegan.
Every one of their products is packed full of the natural goodness of plants. They've travelled the world to find the tastiest, best quality ingredients so every spoonful is as natural as it is yummy.


BEAR Snacks
BEAR makes fruit snacks with simple, 100% natural ingredients that are barely processed. They are a heathy and fun choice for on the go snacks. BEAR fruit snacks are only made with fruit and are available in different shapes, sizes and fruit flavors.
And don't forget the Partake Cookies! 
Our Partake Cookie Snack Packs are a must-have for summer road trips.  With three cookies in each pack, it's the perfect snack size to keep your little ones happy during a long journey. 
Wishing you safe summer travels and snack success!