Skip to content
A Chocoholic's Guide to Healthy Chocolate Snacks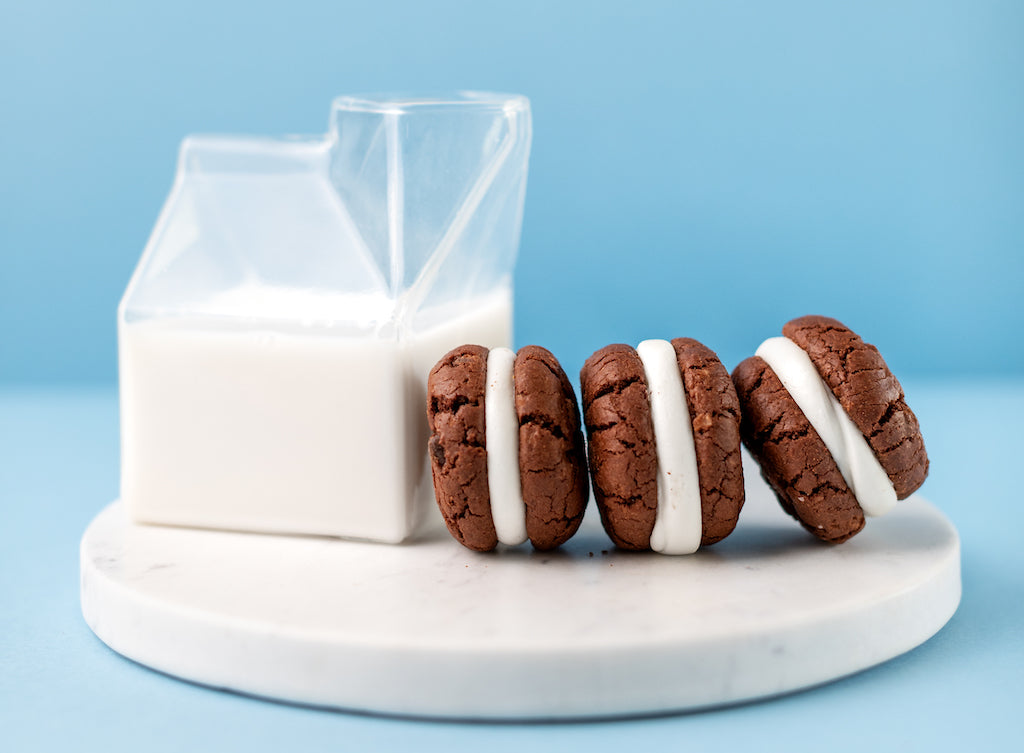 The truth is... chocolate is a necessary part of life. We all crave it from time to time (some more than others), but our favorite candy bars and decadent truffles are typically loaded with sugar and so unhealthy! Thankfully, there's so many snacks and treats that have all the chocolate goodness we love minus the sugar, fat, and toxic ingredients. Indulge in these healthy and convenient snacks to satisfy all your chocolate cravings, while also packing in some extra nutrients - it's a win-win!
barkTHINS Snacking Chocolate
When superfoods like blueberries, dark chocolate, and quinoa meet… you've got a sweet snack you can enjoy anytime! Plus one serving contains 10% of the recommended daily value of iron and it's packed with nutrients!
Skinny Dipped Almonds
Whole almonds are dipped in a thin layer of dark chocolate and lightly dusted with cocoa powder! These little treats are perfect on the go and such a sweet, guilt-free treat when you need a little pick me up!
Honey Mama's Cacao-Nectar Bars
Honey Mama's 5-ingredient chocolate bars are made with 5 nutrient-rich immune system boosters: virgin coconut oil, cocoa powder, Himalayan pink salt, and either sprouted almonds or shredded coconut - never thought chocolate could be nutritious!
Brookside Dark Chocolate Bites
Like chocolate covered raisins, but better-for-you and so much tastier! Not to mention, acai berries are full of antioxidants, so it's basically like eating an apple a day to keep the doctor away.
KIND Chocolate Bars
The perfect sweet and salty blend of heart healthy whole nuts, whole grains and of course, a generous drizzle of dark chocolate for all your sweet, salty, and chocolatey cravings! 
Dark Chocolate Covered Cacao Nibs
Cacao nibs are rich in antioxidants, magnesium, and fiber. On it's own, it can taste bitter, but it's such a sweet treat when coated in dark chocolate! Try sprinkling them on yogurt, oatmeal, or blended in smoothies! 
Mini Peanot Cups
A nut-free, dairy-free, and gluten-free alternative to classic peanut butter cups! Just as good as the real thing.. maybe better!
Partake Foods Crunchy Double Chocolate Chip Cookies
Double the chocolate, double the fun! Our cookies are packed with real fruits, vegetables, and a whole lotta chocolate!
Alter Eco Dark Chocolate Coconut Clusters
So simple, but so good! Only 5g of sugar per serving, but delicious enough to satisfy any sweet tooth! 
Four Sigmatic Mushroom Hot Cacao Mix
Unwind after a long day with a warm cup of healthy hot cocoa made with reishi mushrooms, which help with sleep and stress! 
I Heart Keenwah Chocolate Puffs
Chocolate puffs > cheese puffs! And you'd never guess these are made with quinoa, which means they're gluten-free, vegan, and there's 3-4g of protein per serving!