Skip to content
Allergy-Friendly Snacks for Food Allergy Awareness Month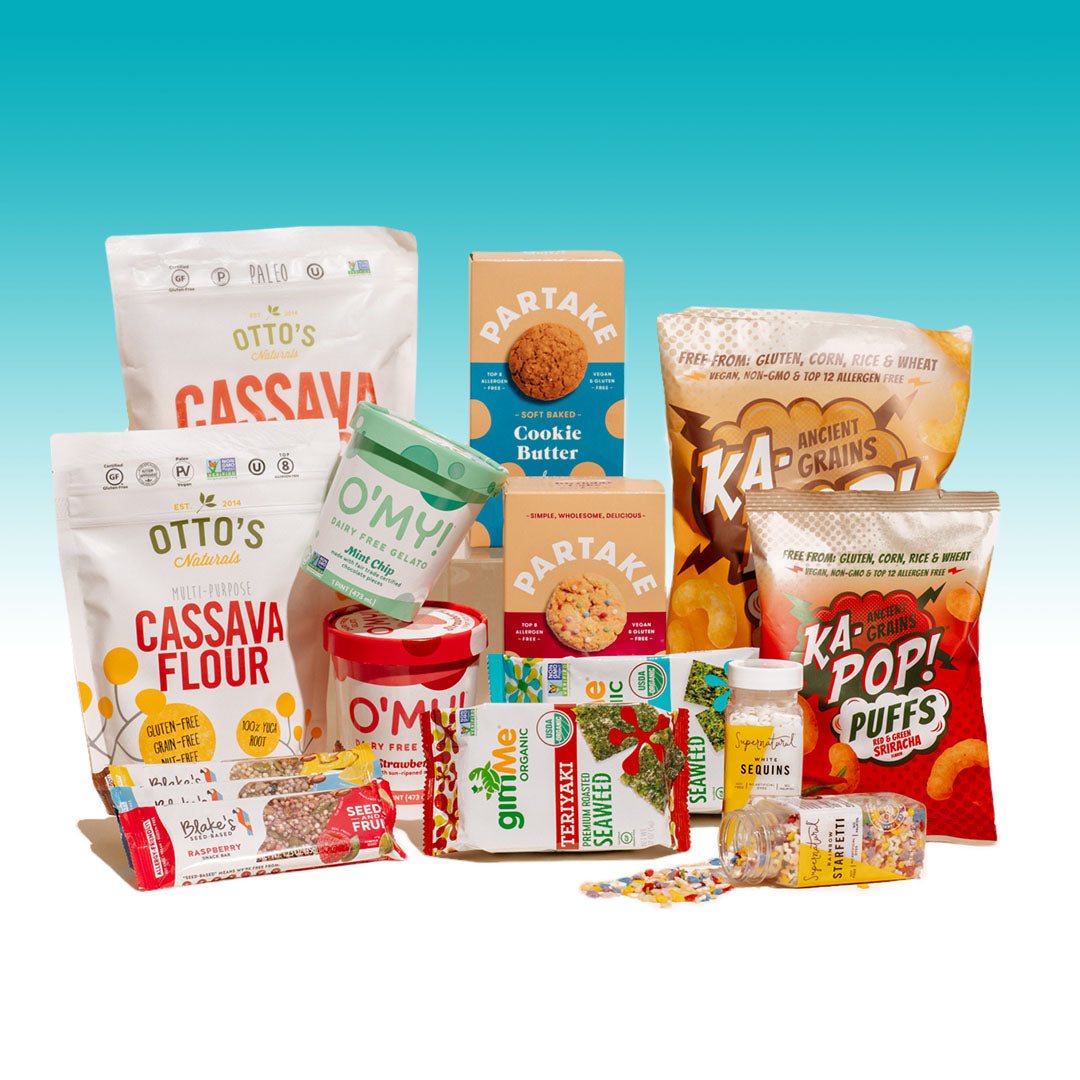 With the arrival of May comes Allergy Awareness Month, established 35 years ago by the Asthma and Allergy Foundation of America. The food allergy community is over 32 million Americans strong, and while food allergy awareness is always a "front and center" issue for us here at Partake, this month shines a spotlight on the challenges our community members face in their day-to-day lives while also encouraging education, support and advocacy.
Everyone in the Partake Fam knows our delicious cookies are vegan and free from the top 8 allergens and made simple, whole food ingredients like organic ancient grain flours. Today, we want to give a shout out to several other brands whose allergy-friendly products we use and love.  
Blakes Seed Based - These tasty snack bars are made with pumpkin and sunflower seeds and are vegan, non-gmo and allergy friendly. They are available in a number of yummy flavors including Pineapple, Raspberry, Blueberry-Lemon and even S'mores.


Otto's - You can bake with peace of mind using this cassava flour, which is naturally gluten-free, grain-free, and nut-free. You'll love how it matches the unique taste and texture of wheat, but can also be enjoyed safely by nearly everyone.


GimMe Snacks - This family-run business makes organic seaweed snacks. These superfood snacks are great for lunch boxes, desk drawers and kitchen pantries and are available in several delicious flavors, including Teriyaki and Wasabi.


O'My - This company believes that everyone should be able to enjoy celebrations together, and we couldn't agree more! Their dairy-free and allergy-friendly gelato can be safely enjoyed in a number of flavors from Chocolate, Vanilla, Mint-Chip, Strawberry, Cake Batter, Root Beer Float and more!


Ka Pop - Made with ancient grains, these popped chips and puff snacks are allergy-friendly and full of flavor. Take your pick from Dairy-Free Cheddar, Rosemary Garlic, Salt & Vinegar, Red & Green Sriracha, and Olive Oil and Sea Salt.


Supernatural Sprinkles - When you want to liven up a sweet treat but would rather skip the artificial colors and preservatives found in typical sprinkles, Supernatural has some very vibrant, fun, plant-based alternatives. 
We're huge fans of these products and recommend you check them out if you've not already. In fact, we may have just the right opportunity for you to do so (giveaway alert!). Stay tuned to Partake's Instagram (@partakefoods) to learn more about what we have planned for Allergy Awareness Month 2020.