Skip to content
Healthy, Allergy-Friendly Holiday Baking Swaps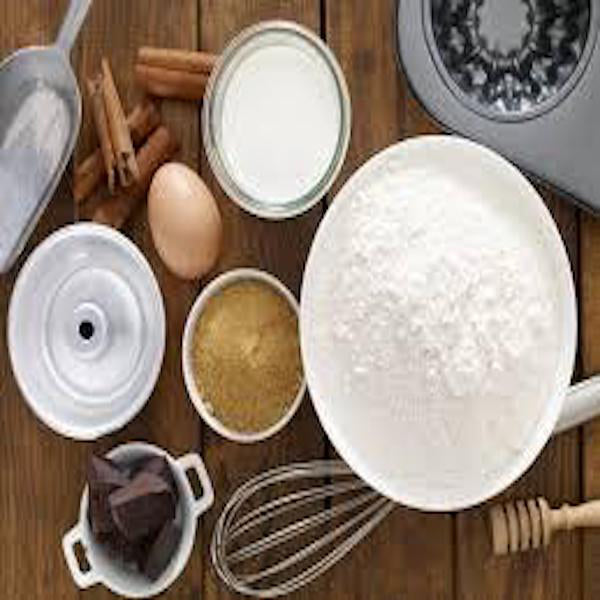 It's that time of the year – ovens are fired up, countertops are splattered with flour, and houses are scented with the warm aroma of holiday baking! When we learned that Vivi had food allergies during her first Thanksgiving, I was worried she would never get to enjoy all the delicious holiday treats that I grew up loving. It seemed like all of my favorite holiday recipes had at least one of her allergens in them! I wanted her to experience the holidays like everyone else and indulge in all of yumminess that comes along with the holidays, so I was determined to find alternative ways to make classic dishes allergy-friendly and safe for our whole family. Over the years, I've learned not to dismiss a recipe just because it has one of Vivi's allergen in it. Instead, I've discovered lots of allergy-friendly ingredient swaps you can use to accommodate food allergies (and make things a little healthier, too!)
Some common ingredients we always swap out:
Flour – Gluten-free flour alternatives are such a game changer! Oat flour and cassava flour are my favorites because they're packed with nutritious benefits and great for baking. If you need a ready-made formula, I really like King Arthur's gluten-free flour blend.
Eggs – My favorite substitute for the real thing is a flax egg – which is made from 1 tbsp of flaxseed meal and 2.5 tbsp of water! Half a mashed banana or ¼ cup of applesauce are also equivalent to 1 egg.
Butter – I've had my fair share of "I can't believe it's not butter" moments and it still amazes me that you can whip up delicious baked goods without what I used to think was the quintessential baking ingredient. Coconut oil and avocado both do the trick and infuse a dose of healthy fats!
Milk – There are so many amazing dairy-free alternatives that work just as well as regular milk. We particularly love Oatly's oat milk, Ripple's pea milk, and MALK's almond milk – all 3 brands have a really simple, clean ingredient list.
Chocolate –  Some of my favorite vegan, gluten-free, and soy-free chocolate include Honey Mama's honey-cocoa bars and Endorfin Foods' artisan chocolate bars.
Nuts – Sunflower seeds and pumpkin seeds are great nut-free alternatives to still get that crunch and nuttiness.
Food Coloring and Sprinkles – The dangers of artificial colors are so underrated, but thankfully Supernatural's plant-based food colors and soy-free sprinkles are just as colorful and even more magical - without any of the scary ingredients!
We know how stressful the holidays can be for families with food allergies, but a few simple, healthy ingredient swaps can make all the difference for your food allergic loved ones!