Skip to content
Healthy Food Hacks for Busy Moms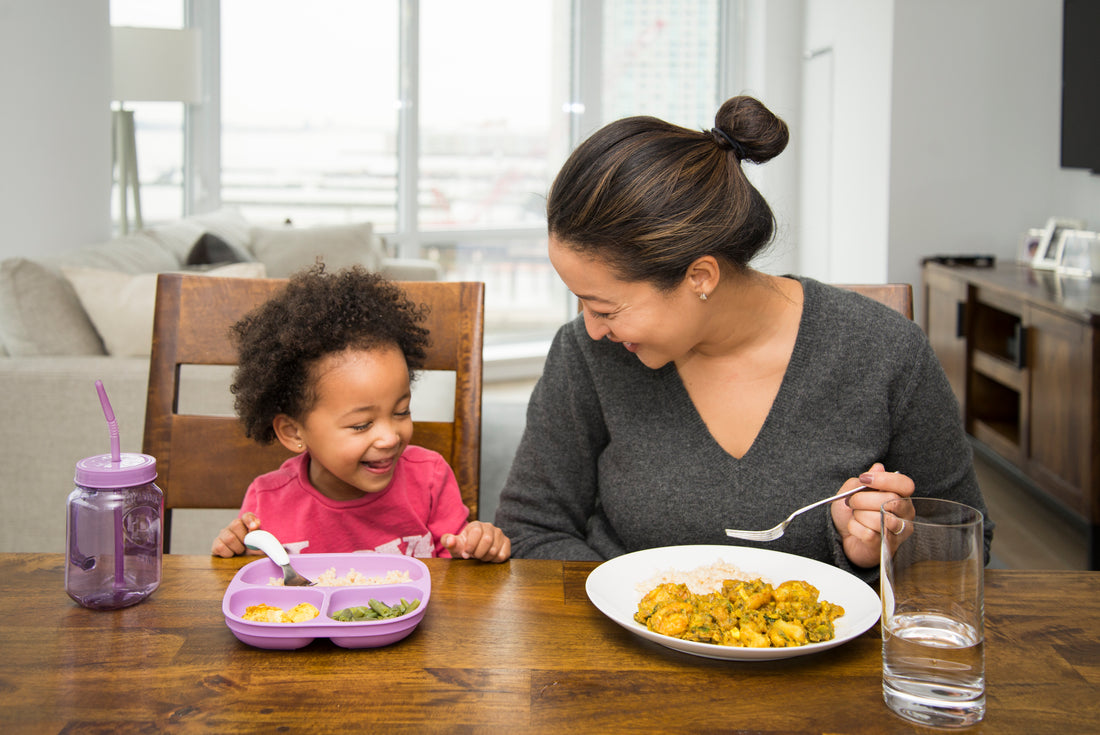 As a working mom, I don't always have the time to make the Pinterest-worthy, healthy,  home-cooked meals I want to make for my family. But, if there's one thing I've learned in building Partake Foods from an idea in my living room to a real live company, it's that there's always a way! Cooking meals from scratch after a long day of work isn't the most exciting task to come home to, but rest assured, with these grocery hacks, you won't have to resort to ordering takeout for dinner!  Whip up a (nearly) Pinterest-worthy meal in half the time by putting a healthy spin on store-bought food. These hacks let you skip the long preparation and instead, go straight into enjoying a wholesome meal you can feel good about sharing with your family!
Amp up the flavors in jarred pasta sauce by adding fresh chopped vegetables and herbs! The options are endless - I like to add onions, garlic, mushrooms, basil, oregano, and fennel! Pro tip for arrabiata lovers: add a couple of drops- or a lot of drops- of hot sauce if you like your pasta spicy! Top off your plate with freshly grated parmesan cheese, and you have a tasty, healthy, easy midweek meal everyone will love!
Say Yes to Plain Store-Bought Hummus!
Take advantage of plain store-bought hummus and pimp it out with your favorite flavors! Mix in some sea salt, paprika, chopped roasted garlic or dill to make it more flavorful and enjoyable! We love hummus with gluten-free flatbread and chopped, fresh or roasted vegetables

Buy a Rotisserie Chicken!

Chicken is one of the easiest, inexpensive and healthiest ways to add lean protein, iron, and certain vitamins to your diet. Visit the local grocery store and buy a rotisserie chicken or two! Healthy dinner options you can make with rotisserie chicken are endless. From chicken Caesar salad to chicken quesadillas, chicken fried rice and chicken flatbreads with buffalo sauce...your pick!
Improve the taste and nutritional profile of plain rice by adding herbs, spices and vegetables. For a Mexican take on things, I like to add lime zest and juice, chili powder, cumin, and cilantro.  Or if you're making an Asian-inspired feast, you can add vegetables, gluten-free soy sauce (tamari), ginger, and chopped scallions. I also love to a do a basic rice pilaf with whatever veggies I have left in the fridge at the end of the week.