Skip to content
Partake's Top 10 Favorite Products @ Central Market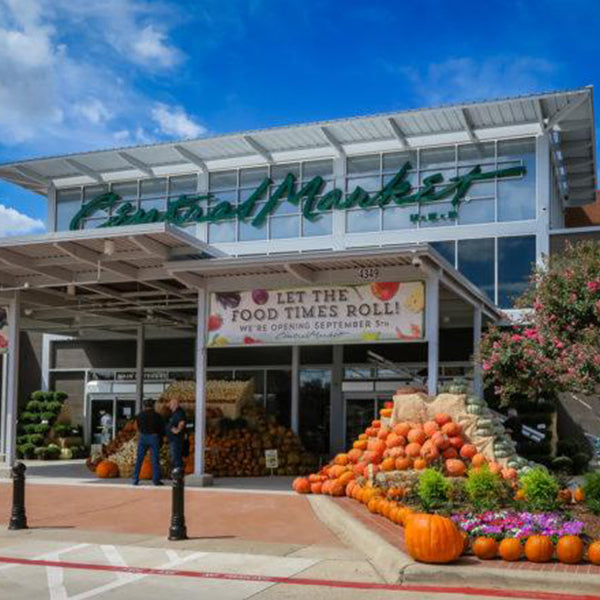 Central Market is #reallyintofood. We are, too—especially cookies! Now that Partake is on shelves at 300+ stores nationwide (and quickly growing), we are highlighting our family of amazing retailers. First up: Central Market.
Central Market aims to make shopping easier and enjoyable with in-store experts, a shoppable online catalog, curbside pickup and even nine cooking schools across Texas! We're especially big fans of how they curate up-and-coming products and support local and small businesses.
The stars at Central Market are the high-quality brands you'll find on-shelves. Here are 10 of our favorites. The products listed focus on clean, whole ingredients, and many are allergy-friendly.
Scroll away. 🛒
Soozy's muffins: Our current obsession. These muffins are grain-free, dairy-free, peanut-free and soy-free. There are 6 flavors, and they're all delicious. Our favorites are Matcha Green Tea🍵 and Double Chocolate.
Pop Star popsicles

-

It's never too cold for a popsicle.. Pop Star focuses on small-batch production and the result is the clean eats popsicle of your dreams. They are organic, vegan, gluten-free and made without artificial ingredients.
Rollin Greens millet tots

- Potato-free tots? We're here for it. Rollin Greens is committed to using whole, clean ingredients—all from sustainable crops— and are gluten-free, allergy-friendly and vegan. Also, a total 10 out of 10 on our taste test.
Mason Dixie biscuits

- Mason Dixie biscuits are made from scratch and always contain 10 ingredients or less. Flavor aside, we love supporting this company because it's female-founded and aims to create from-scratch comfort food that's affordable and convenient for everybody.
Bola Pizza

- Bola Pizza's quality is in the craft. Seriously, their pizza dough goes through a 3-day, cold-fermentation process. Bonus points: They also focus on local and seasonal produce and only use hormone-free cheese.
Bear Yoyo fruit rolls

- One of our favorite grab-and-go snacks. These rolls are made with real fruit. When you're looking for a sweet but healthy treat, you can count on Bear Yoyo to serve up delicious non-GMO, gluten-free and vegan goodness.
Culina yogurt

- This plant-based, cultured probiotic yogurt is 100% dairy-free and ridiculously good. They make 4 flavors: Plain & Simple, Bourbon Vanilla, Strawberry Rose, and Blueberry Lavender. All flavors are paleo, vegan and organic. Also, how great is this botanical-inspired packaging?
My Snacks green beans

-

Green beans dressed like chips! These are our favorite snacks to curb those savory cravings. Crunchy, packed with flavor and the perfect amount of salt. My Snacks cooks their green beans in an unsaturated rice bran oil at a low temperature to keep it healthy.
Salsa Holics

- This family biz focuses on fresh, local ingredients with zero artificial preservatives. One jar was all it took for us to want to put this salsa on everything.
Lastly, the Central Market prepared foods section deserves a shout out. The take-and-bake selection might be our #1 life-hack. It's packed with healthy, fresh options for fast and yummy meals and has your back when you need an on-the-go lunch or a quick snack.
As you can see, our cookies are in great company at Central Market! Many of these products are family-run and/or female-founded, like Partake. Bookmark this page and support these brands next time you're grocery shopping. If they are not yet available at a store near you, follow along on social—we promise they're worth the wait.