Skip to content
A Simple Plan to Make the Most of Your Pantry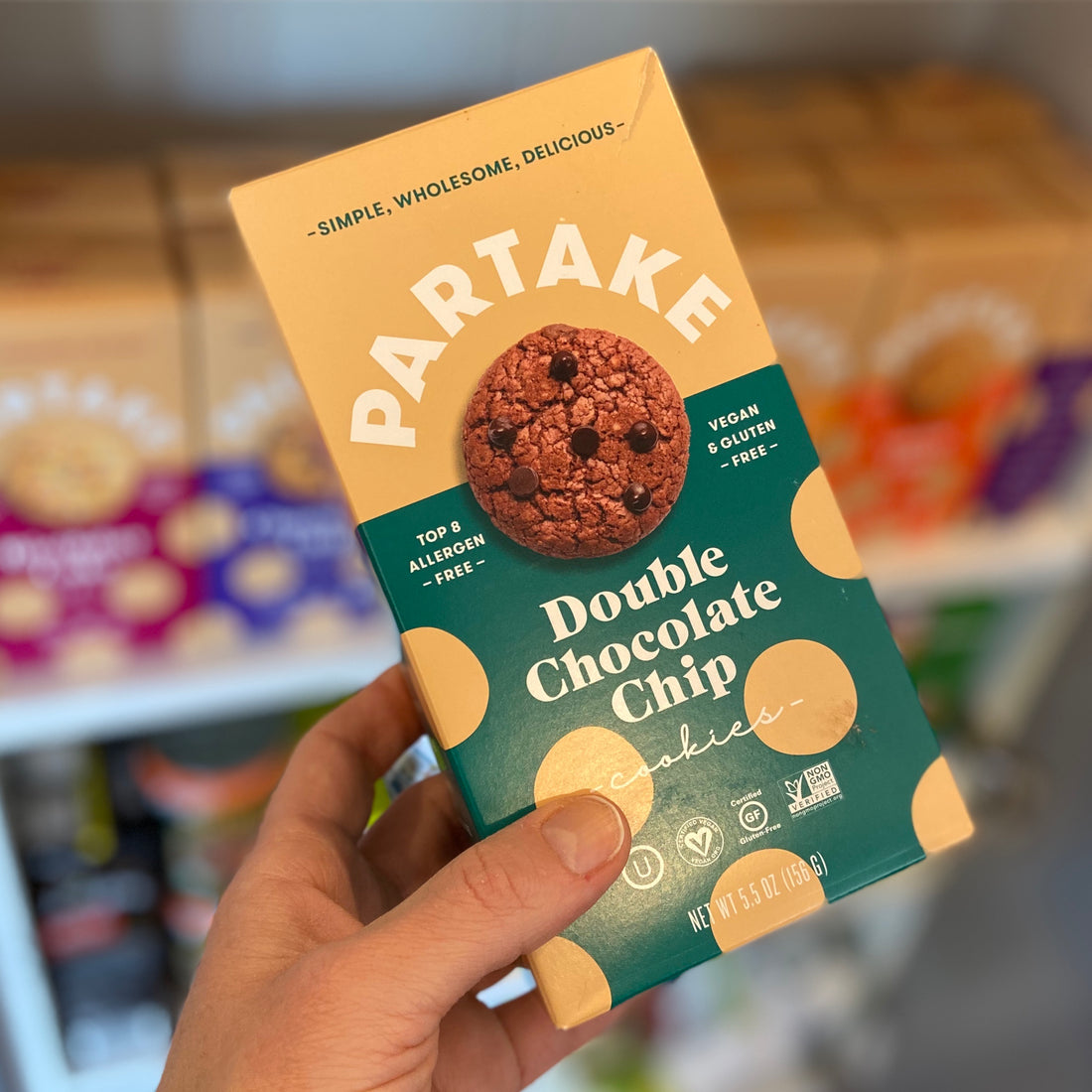 My favorite part of our home is the kitchen - it's always where the action is – whether I'm making a meal or we're gathered around the table catching up on the day. As a busy mom-on-the-go, a well-stocked, organized pantry prevents both the hangries and insanity. As a food-allergy mom, having a well-stocked, organized pantry is even more important, because we often don't have the luxury of a quick takeout meal – most of Vivienne's food is made at home, from scratch. I've spent endless hours in the grocery store finding yummy, safe essentials to keep stocked in our pantry.  
What does a family with food allergies keep on hand? Here's a snapshot of our home pantry:
A few of our staples and faves:
The Neat Egg - An all-natural egg replacement that is derived from chia seeds and garbanzo beans. It's great to use in place of eggs when baking brownies, cakes, and of course, cookies! We also love to use flax eggs, made with just 2 simple ingredients – warm water and flaxseed – in pancakes and waffles.

Banza - Pasta made entirely from chickpeas! These protein-packed, gluten-free noodles come in all different shapes and sizes to fit whatever mood Vivi's in – we rotate between the shells, spaghetti, and rotini.

Coconut Oil - A staple in our household. We typically use unrefined, virgin coconut oil, which can be used in just about anything – Vivi's favorite use for coconut oil is this yummy, vegan cupcake recipe! #MomHack: a little dab on skin and hair is a great moisturizer!

Siete Foods Grain-Free Tortilla Chips - Perfect for when you're craving a salty treat! They're also made with avocado oil for a dose of healthy fat.

Dandies Marshmallows - A healthier twist on the classic sweet treat. These marshmallows contain no high fructose corn syrup or gelatin! And they're so delicious paired with our cookies to make better for you s'mores.

Partake Foods Cookies - You know you genuinely love your product when you can proudly say they are still a staple in your household after having thousands (literally) of tastings. It makes me proud to have come up with a product that is not only tasty, but safe for nearly everyone to eat. We make sure to keep all the flavors stocked up!
I am always on the lookout for delicious, safe foods to add to our pantry, so let me know your pantry must-haves! Drop us a comment on Instagram or Facebook - would love to chat!