Skip to content
Support Allergy Awareness Month With Partake Foods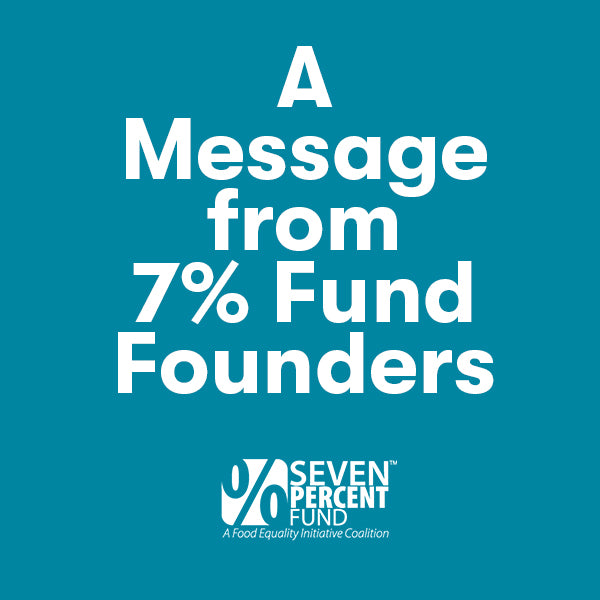 May marks Food Allergy Awareness Month, and here at Partake Foods, we'll be talking about the importance of providing community resources, access, and support to families of those with food allergies all month long.
Did you know that 32 million Americans suffer from food allergies?
An allergic reaction to food happens when a person with a food allergy eats a certain food and a harmful immune response is triggered – called an allergic reaction. The person with an allergy has an immune system that goes on attack as soon as an allergen is detected. The most common food allergies are wheat, tree nuts, peanuts, milk, eggs, soy, fish and shellfish.
And not only do 32 million Americans suffer from food allergies, but Black children are 7% more likely to suffer from them. 
That statistic is a reality for Denise Woodard, Partake Food's CEO. Her daughter, Vivi, was diagnosed with multiple food allergies shortly after her first birthday. And after Denise had a hard time finding foods that Vivi could eat, Partake Foods was born. 
In 2020, our company and 13 others became founding members of FEI's new 7% Coalition, a group of industry partners, health experts and community stakeholders dedicated to ending systemic health disparities related to food allergy. Since then, 2 new members have already signed on. We have pledged financial support and are stepping up to communicate with our local communities and networks. Our goal is to expand to have both brands and individuals sign onto the coalition and raise funds to support the mission. Food allergy and diet-related illness impact about 10% of our citizens. We are asking that you join us to extend the reach of FEI's mission and help to put an end to racial and economic disparities in healthcare. As a collective, we know FEI's work is vital which is why we are excited to partner with them. There are several ways you can participate in this mission: You can join us in the 7 Percent Coalition by contacting FEI to learn how to work with your community to help improve access to safe foods. You can share information about the 7 Percent Fund with your own professional and personal networks to raise awareness. Join us in the 7% movement to better serve all families affected by food allergies, regardless of race or financial standing.
We are all in this together. Together, we can.
`
<
Join us in support of this mission and continue reading to find out how you can help. 
Consider a donation to the Food Equality Initiative, the nation's leading organization working to increase access to allergy friendly and gluten free foods to individuals who need them the most.
Throughout the month of May, Partake Foods will be donating 10% of proceeds to Food Equality Initiative to help end systemic health disparities related to food allergies. Shop HERE.