Skip to content
Denise on What Thanksgiving Means to Her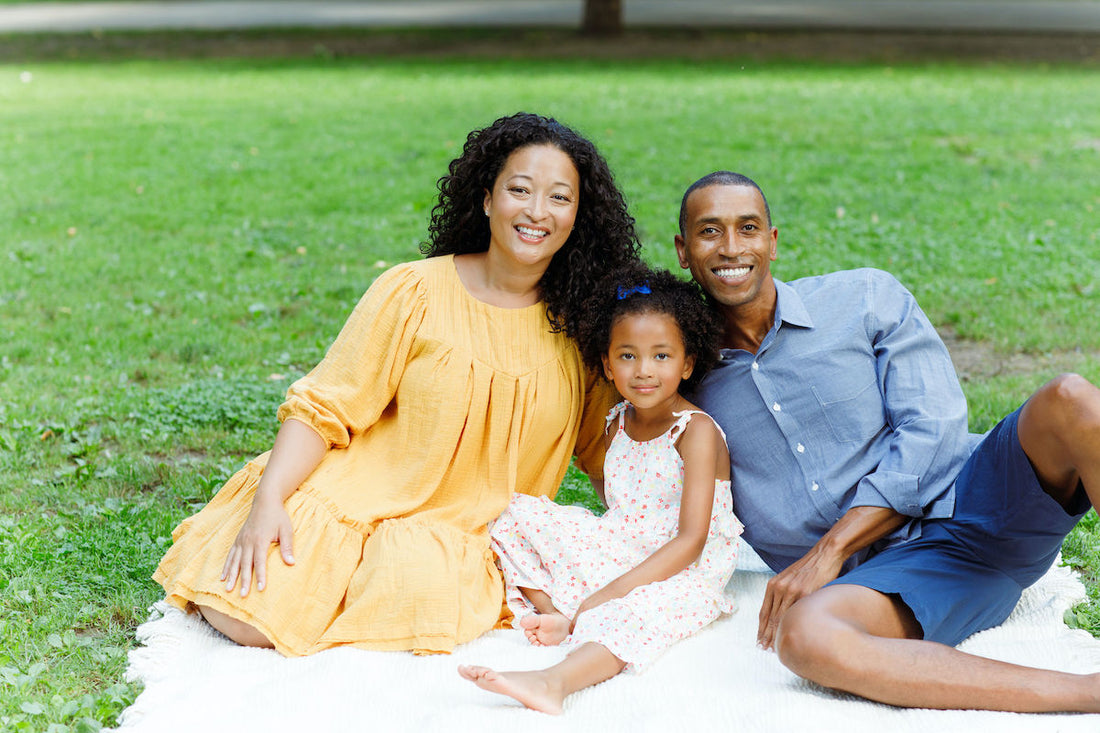 This Thanksgiving, we're switching it up. That seems appropriate for 2020, right? Instead of our traditional Thanksgiving dinner, we're going to hold off on celebrating until the week after Thanksgiving when we pack up the car for a (very long) road trip to South Carolina. We'll spend time with my parents and have a belated allergy-friendly Thanksgiving feast.
As November rolls around each year, Thanksgiving is the perfect time to reflect on our accomplishments, goals, and plans for the next year. And as a business owner who worked to grow Partake from my kitchen, I know that even in tumultuous times, there is always good somewhere around the corner. 
As I reflect on Thanksgiving and what it means to me, I realize there are so many things that gave me joy and hope this year and make me excited for the future. I am grateful for my family, the growth of Partake, and how our growth has allowed us to give back to the community. Read on more on why I'm thankful this year.
Time to Focus on Family
I joke that Partake is my second child. While most of my time and energy is spent strategizing how to grow Partake and get Partake cookies into every store (find your closest store HERE), my family has and will always be my first priority. 
2020 has thrown everyone for a loop, but it's also been a blessing to spend so much time with my family. Vivi has always been involved in Partake, but this year, she's been able to see how the business runs firsthand. She's sat in on Zoom calls, helped pack boxes, and is our number one taste tester. I'm so glad we've been able to include her in all parts of the business and hope that is a lesson that stays with her as she grows up.
A New Perspective
As frustrating as this year has been, I remind myself daily to keep things in perspective. As I reflect, I focus on the good: my family is healthy, Partake is thriving, and we've been able to spend more time together than any other year. 
One practice that has greatly impacted how I view the world is meditation. Each morning, I practice Transcendental Meditation, a relaxing process where I repeat mantras to set my mindset before the day begins. My new perspective is something I'm exciting to bring into next year and beyond. As the world looks much different than it did last year, I think it's important for everyone to focus on their successes and hopes for the future.
An Opportunity to Give Back
As Partake has grown, we have been able to give back. Because of our business successes, we've been able to support families dealing with food allergies through our work with the Food Equality Initiative and launch our Black Fellows in Food & Beverage fellowship, which we started to help diversify the CPG food & beverage industry.
Food Equality Initiative 
As many of you know, we experience food allergies daily with my daughter, Vivi, who was diagnosed with severe food allergies as an infant. We were fortunate to be able to provide her with healthy alternatives, but many are not. Getting safe food into the hands of food insecure families with food allergies is a top priority for Partake. We are partnering with Food Equality Initiative to ensure families in need have access to the food, education, and advocacy they deserve.
Black Fellows in Food & Beverage
Inclusivity is at the core of our mission at Partake, and we started the Black Fellows in Food & Beverage as a commitment to lift as we climb and richly diversify the CPG food & beverage industry.
Through this program, fellows from participating Historically Black Colleges and Universities (HBCUs) will engage virtually over 7 workshops, fireside chats, panels, and conversations with some of the food & beverage industry's most impactful leaders. 
And now through December 11, 2020 applications are open for current Juniors and above at participating Historically Black Colleges & Universities. Find out more HERE.