Skip to content
Denise On What Target Means to Her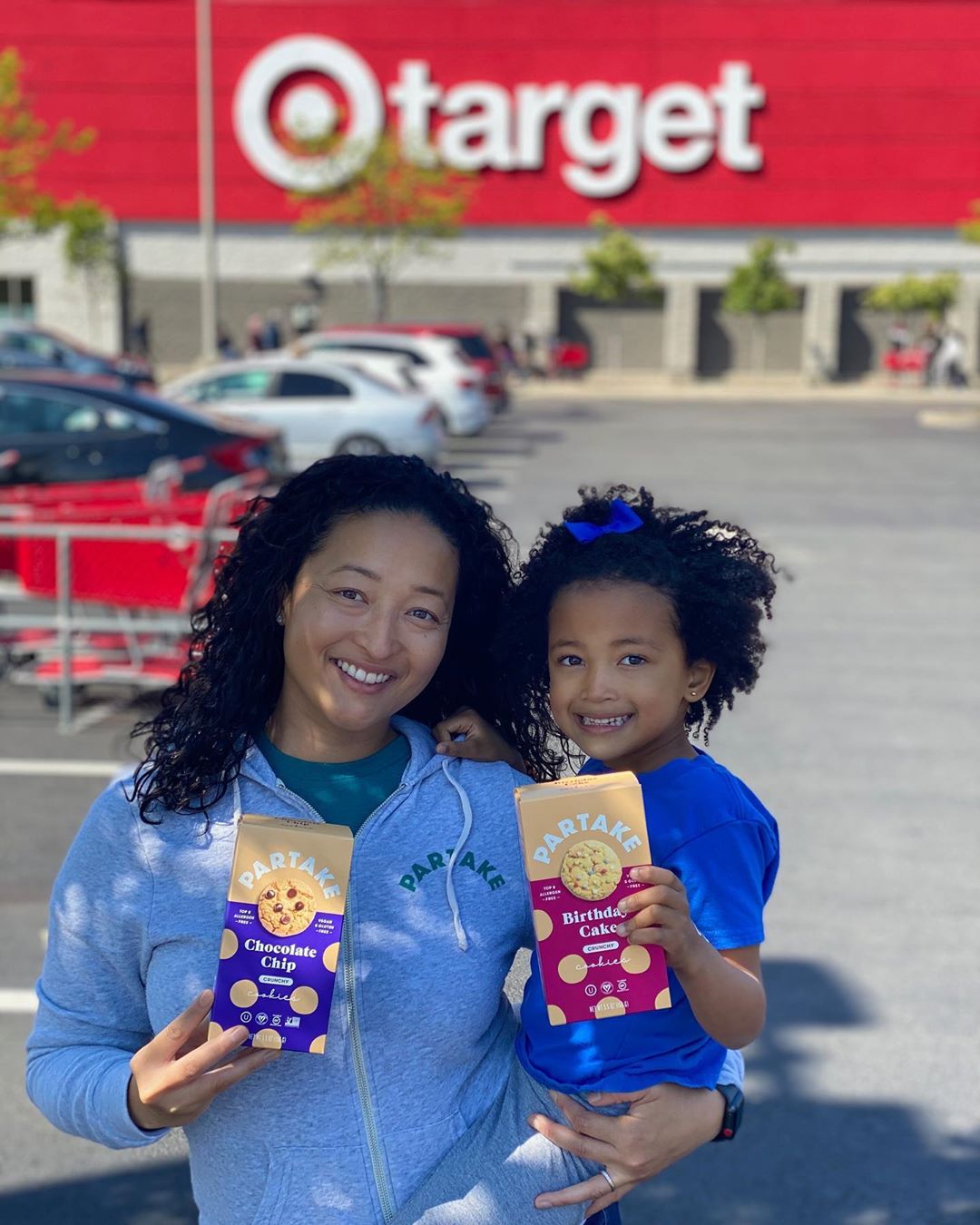 On July 11, 2017, I received 3,000 boxes of cookies to a storage facility in Jersey City, NJ. I unloaded box after box until the storage unit was packed to the absolute brim. Picture opening the door and everything toppling down on you. That was where Partake started—me and thousands of cookie boxes. I'd read stories of glamorous launch parties and press releases from other startups, and this was not the situation for Partake.
Before the cookies arrived, I studied the store locator pages of my favorite food brands and came up with a list of 50 stores in NYC, Brooklyn, and Jersey City where I wanted to get Partake cookies on the shelves. And with that storage unit full of cookies, it was time to start making cold calls. Over the course of the year, we sold those 3,000 boxes of cookies and quite a bit more. 
We got our first big break in the Southwest region of Whole Foods Market. When we hit the shelves of Whole Foods, I approached that opportunity with the same fervor as I had the NYC market. We traveled like crazy sampling the product and talking to customers at every food festival we could find.  
And it paid off. We continued to add retailers regionally and worked hard to support each one with the same enthusiasm. With so many brands competing for a small amount of shelf space, I wanted to earn ours and solidify our place in the cookie aisles of grocery stores I deeply respect.
For me, Partake isn't just a business venture, it's a mission. I started Partake after discovering my daughter, like 2 kids in every classroom in America, has food allergies. I couldn't find any delicious, nutritious snacks that met her dietary restrictions so I decided to make them myself. But it wasn't just about safer, shareable cookies. It was important for me to set the example that she can do anything by showing her that someone, regardless of gender, color, or anything else, can create a solution to a problem and succeed.  
Now, we've finally hit our bullseye. You can find Partake cookies in over 1,600 Target stores across the U.S. and on Target.com. To see Partake grow from an idea to a nationally distributed brand is a dream come true. I hope it will also show anyone with an idea or a passion that with determination, focus, a little luck, and a whole lot of supporters, anything is possible.
So, next time you're at Target or shopping on Target.com, make sure you look out for these three delicious flavors: Soft-baked Cookie Butter, Crunchy Birthday Cake & Crunchy Chocolate Chip. Find your store. 
And if you spot us at Target, drop us a note on Facebook or tag us on Instagram @partakefoods. From reviews to social shares, we see and appreciate everything you do to help us spread the word.