Skip to content
Helping Businesses Grow Through #mentormonday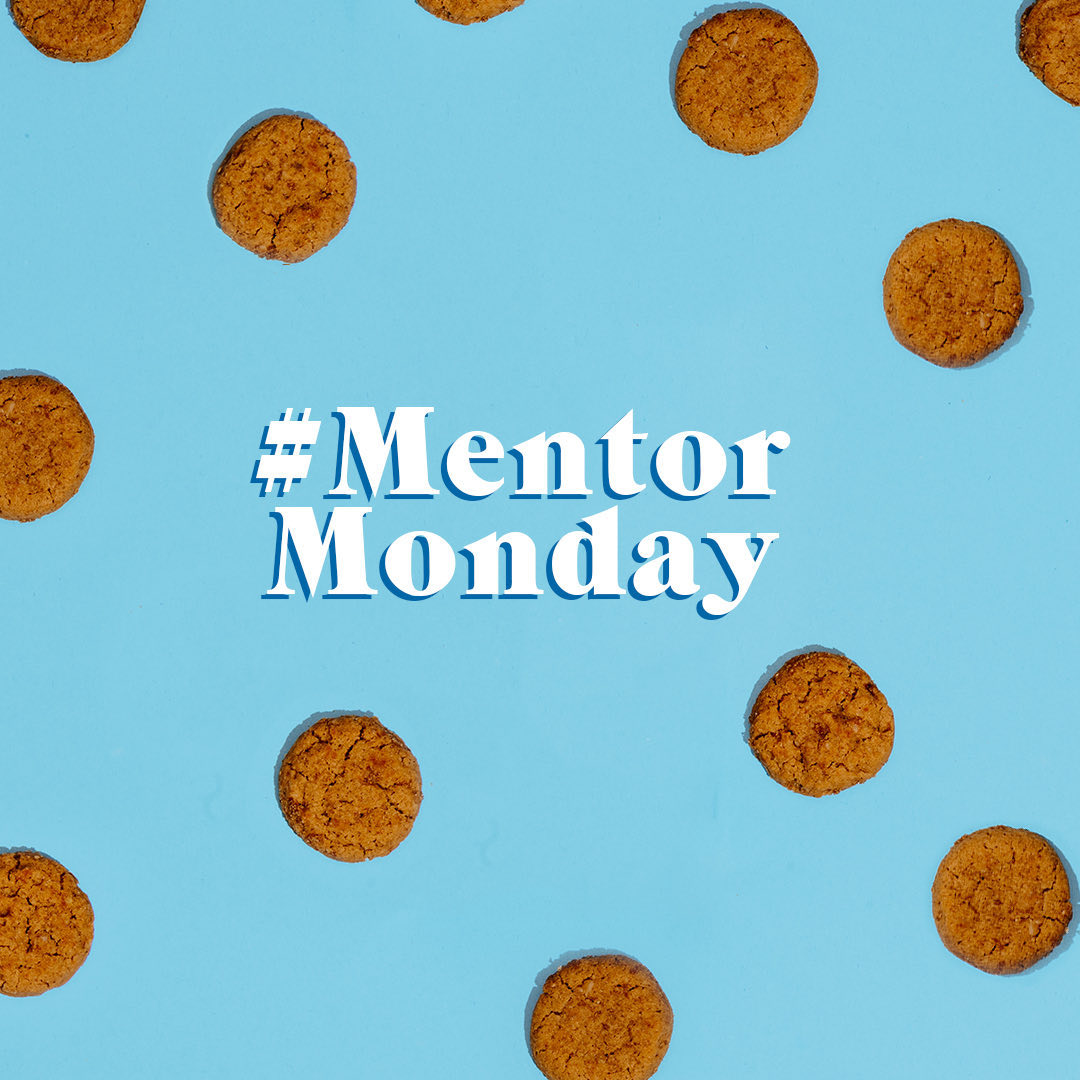 As Partake grows, we are committed to sharing our platforms with other Black entrepreneurs creating great products for a better world. It takes a community to create change. ⁣⁠⠀
Over the past few months, Partake's Founder, Denise Woodard, hosted #MentorMonday on our Instagram stories. She shined the spotlight on ten Black founders of growing food brands, answered their questions, and offered advice. Here, we share some of the best advice Denise gave during her #mentormonday session.
Holmes Sweet Home
Founder: Samotria Holmes
About: Holmes Sweet Home is candy company based in Greenville, SC that is known for their sweet cream caramel and gourmet nut brittles in indulgent flavors like cinnamon sugar pecan. 
Denise on Empowering Your Team: "Give them the confidence that it's ok to say that you don't know. Because there's lots of stuff I still don't know!"  
Find Holmes Sweet Home on Instagram HERE
It's Really Vegan
Founder: Joy Cesar
About: It's Really Vegan offers high-quality, yummy, health-respectful vegan alternatives. They offer vegan pancake and waffle mix in original and chocolate. Just add water for yummy pancakes! 
Denise on Scaling Your Food Business: "We made sure we had the financial stability to support the working capital and marketing needs. And we made sure we had the right team in place to handle it!" 
Find It's Really Vegan HERE
PollyAnn's Tea Cakes
Founder: Dr. Monica "Polly" Smith
About: Created on plantations by resilient and resourceful Black women, tea cakes are a soulful Southern delicacy. Our tea cakes are meticulously made from a recipe passed down through generations of women until 1988, when Margaret Findlay Scott, aka Granny, gifted the recipe to our founder, Dr. Monica "Polly" Smith, shortly before her death.
Denise on Preparing for a Launch: "Make sure you have the plans and marketing budget in place to ensure your product or launch is a success!"  
Find Polly Ann's Tea Cakes HERE
Dreamy Vegan
Founder: Tanisha Pitts
About: Dreamy Vegan is an artisanal vegan ice cream popsicle brand crafted with organic nondairy fresh ingredients that are nutrient-rich with sea moss. 
Denise on Creating Your Brand: "It's important to think about who your brand is, what you stand for, and what your values and mission are. And then find partners (retailers, brands, investors) that align with those goals."  
Find Dreamy Vegan HERE
Berry Bissap
Founder: Akua Kyerematen Nettey
About: Bissap is a refreshing, popular West African spiced hibiscus tea that originated from Senegal, but is now a staple in all of West Africa. At Berry Bissap, we honor and preserve the traditional recipe with our own twist. Our ingredients are all natural, plant based, caffeine free, ethically sourced and free from chemicals, artificial coloring and other toxic stuff we cannot pronounce. Our teas infused with organic fruit is also pesticide free!
Denise on Demoing Your Product: "When I first launched Partake, I did a demo every day. I think there's nothing better than the in-person feedback you can get from a demo or trade show."  
Find Berry Bishap HERE
Power Bites
Founder: Sharif Rasheed
About: Power Bites were created by accident. As a busy father, business owner and chef, Sharif Rasheed wanted to create a soft granola bar that his teething son could enjoy. Sharif aimed for healthy ingredients that would actually taste good. As he was making his first batch, they naturally broke into squares. And his son Malcolm, devoured them in a heartbeat. After eating the leftovers, Sharif realized he was onto something. 
Denise on Involving Vivi in Partake Foods: "I try to involve her as much as possible. She taste tests everything that goes out of the door. During non-Covid times, she worked trade shows with us on the weekend and she listens in on business calls. Our retailers and investors appreciate that because they want to know who the family is behind Partake." 
Find Power Bites HERE
Founder: April Harris-Holmes
About: Keeping You Sweet is an all natural and gluten-free baked goods company specializing in delicious desserts that have keto, vegan, organic, and no added sugar options. 
Denise on the Importance of Certifications: "Certifications were so important for me. We launched as Non-GMO Project verified, certified vegan, certified gluten-free, and OU Kosher. I think that the certifications give you credibility and if you're going after a discerning customer, particularly one with dietary restrictions, it's a way to have credibility from day one."
Find Keeping You Sweet HERE
Project Pop
Founder: Chauniqua Major-Louis
About: Chauniqua dreamt up Major's Project Pop when she realized that most popcorn on the market had too many ingredients that she couldn't pronounce. A wild idea turned into a batch of popcorn. A batch of popcorn turned into a passion.  Shortly thereafter, all roads led to every batch of here signature Kettle Popcorn featuring ingredients that were organic, non-GMO, vegan and super easy to pronounce.
Denise on Diversifying the CPG Landscape: "I never thought I'd have a hand in diversifying the pipeline and landscape of the CPG industry. I feel so confident that through the Black Futures in Food and Beverage Program that the next generation of CPG leaders will be built."
Find Project Pop HERE
Mama's Biscuits
Founder: Pat Wilbanks
About: Mama Biscuit's is America's first gourmet biscuit company specializing in making better for you biscuits that contain no trans fat, no preservatives, no artificial flavors, colors or dyes and use real butter. The company takes pride in elevating the typical southern style biscuit and offers over 32 + rotating seasonal flavor combinations of sweet, savory, gluten-free, keto and vegan biscuits. 
Denise on Securing Funding: "If you are fundraising, start early because it will take longer than you think. Be prepared to have a thick skin, know your numbers, and make sure you really understand your business and vision."
Find Mama's Biscuits HERE
OHmazing Food
Founder: Stephanie Williams
About: Stephanie has always believed in providing "from-scratch", all natural meals for her family to promote a healthier lifestyle. Over time, she developed her own granola recipe to provide an alternative to some of the unhealthy snacks found on grocery store shelves. The snack instantly became a hit among her family, friends, and community. Our products are here to bring the adventure back to snacking, and better yet, celebrate YOU when those dreams are achieved. 
Denise on Defining Success: "It's important to define what success looks like for you. The funding path will look different for a brand that wants to start at a farmer's market, grow regionally, and grow slowly, vs. a brand that wants a whole portfolio of products and wants to be in thousands of stores." 
Find OHmazing Food HERE