Skip to content
An Interview With Denise Woodard: Women's History Month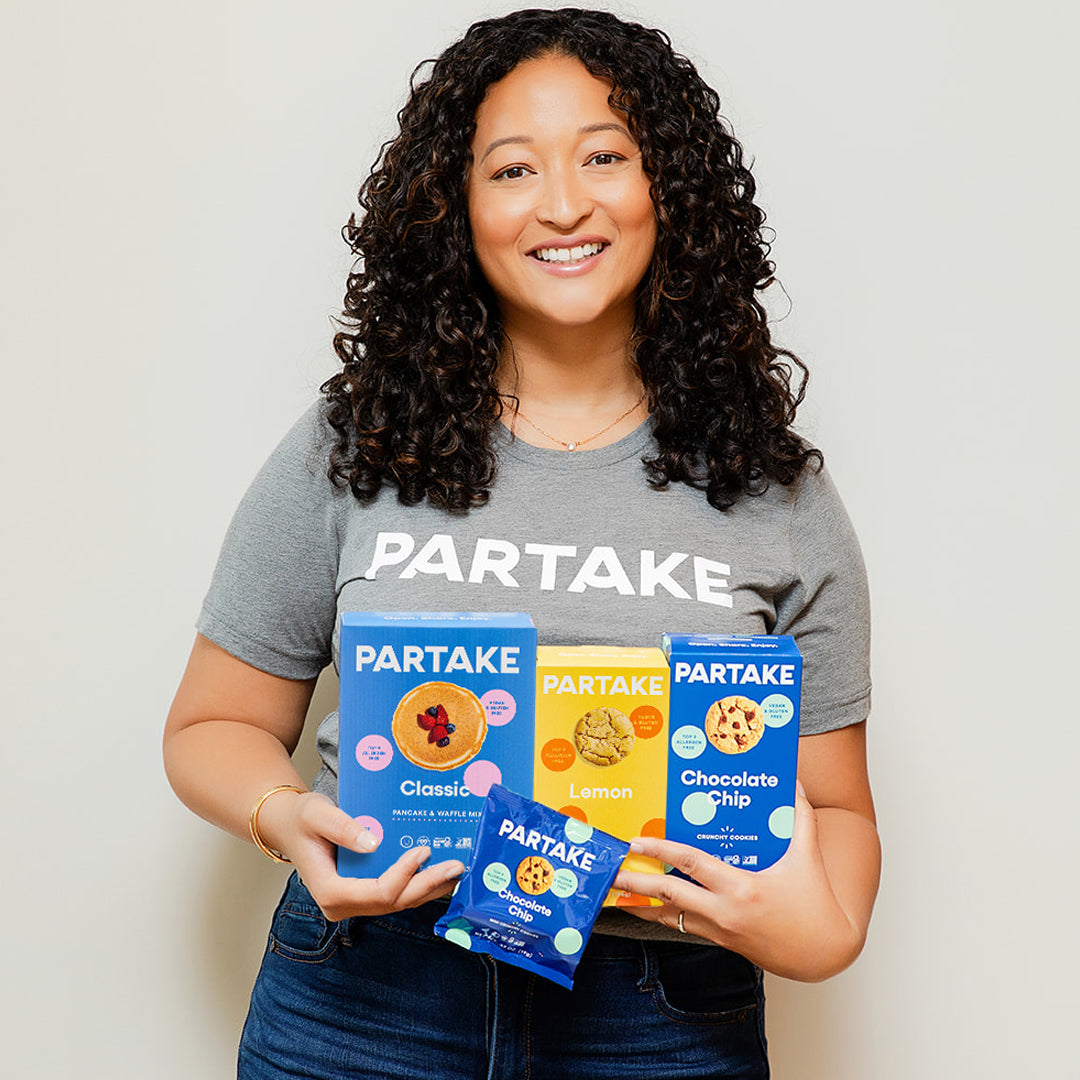 Women's History Month has officially begun, and we're excited to celebrate with a spotlight on our founder and CEO, Denise Woodard. 
For Denise, the motivation behind Partake is personal. After her daughter, Vivienne, suffered a severe allergic reaction resulting in a trip to the ER and was diagnosed with several food allergies, Denise knew she wanted to create safe, better-for-you foods for families like hers. In 2016, she set out to create a brand that would bring people together and help them snack with confidence. Partake Foods was born.
Partake is a B Corp-certified brand whose mission is to create safe, delicious foods for those with food allergies and other dietary restrictions. Our brand is also focused on conquering food insecurity—ensuring families have access to the foods they deserve—and opening opportunities for under-resourced and underrepresented communities through giveback efforts with The Birthday Party Project, HashtagLunchbag, and Eat.Learn.Play. 
As a fearless entrepreneur in the CPG industry, Denise is committed to breaking barriers, rewriting the rules, and using her voice to build a better world, especially for women and people of color who are often excluded from a seat at the proverbial table. Watch as she shares more about her story, the woman who inspires her, plus more! 
Q&A
1. How did you get started? 
2. How did you get involved in the CPG industry? 
3. Who is another woman that you consider a mentor or inspiration, and why?
4. What is your favorite product you make?
5. Which of Partake's products bring the most fun?