Skip to content
Managing Stress During the Holidays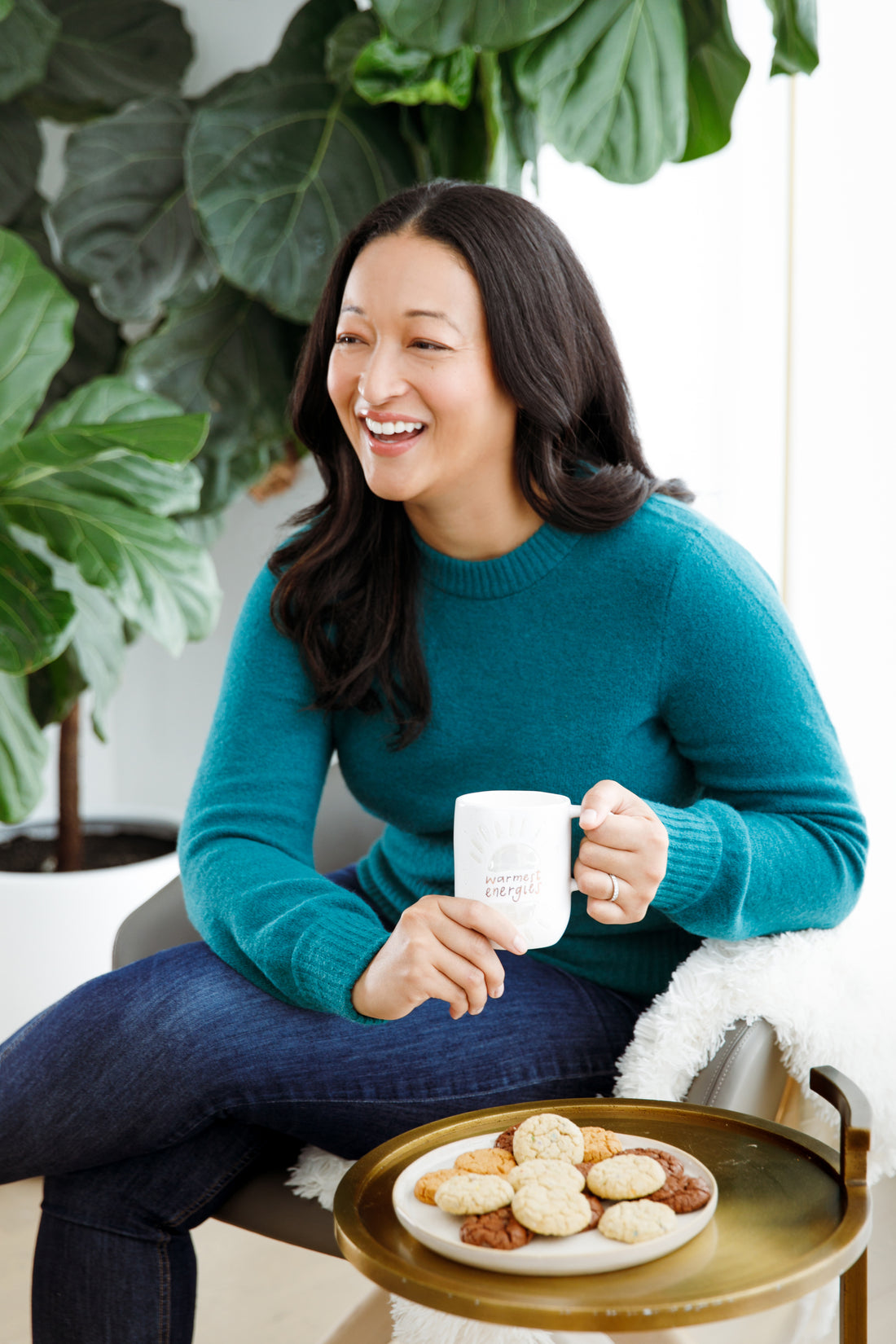 As a mom, business owner, and friend, balance is something I constantly strive for. Questions like "How can I keep my business moving forward?" to "How can I spend more time with my daughter and husband?" and "Can I swing a meal with my friends this week?" are interchangeably and consistently on my mind. Throw in the stresses of holiday planning and gift shopping and it can be a lot to handle. Maintaining balance through the holiday season can be stressful, but we're in this together!
#StressAwarenessDay is the first Wednesday of November and it aims to call attention to stress and how we can reduce it (but not escape from it!). We're all affected by stress, so never feel alone. Here is my personal take on how I cope when I'm feeling overwhelmed, especially during the holiday season.
Things Out of Your Control
The first step is acknowledging the things you can't change. I often find myself worrying about Vivi's food allergies and if they will develop further, the ever changing cost of ingredients, or delayed cookie shipments. They are things I can't control in the moment. What I can control is me, and my response. I set boundaries and know when to take a break (most of the time 😉). Focus on what you can do, and take it one step at a time.
Coping Skills
Figure out where your happy places are, and seek them out. For me, it's an afternoon trip to my acupuncturist, sushi for dinner, and evenings at home spending quality time with Jeremy and Vivi. I also really love the 54321 method if you're in a pinch! Feed yourself physically and emotionally with the things you love, so you can muster the strength to conquer the daily hustle without depletion. 
I also remind myself that I now have what I've always wished for—a busy, thriving business, a curious daughter with never-ending questions, and an extremely supportive husband (even if he "forgets" to do the laundry!). 
Lastly, look for moments to treat yourself. For me, this usually means I have that extra cookie and fully enjoy it! And, of course, a good night's sleep and constant deep breaths are always essential!
Tackling the Holidays
When I'm in the tangles of picking tableware (I love Meri Meri!) and scouring food blogs for the tastiest recipes, I remind myself that the people I love don't care for that Pinterest-ready, perfect table, meticulously wrapped gifts, or gourmet desserts that keep me in the kitchen for hours and away from them. It's the time together that matters most, so I stick to 2 holiday traditions that make my family the happiest:
We limit gifts and splurge once a year for a holiday trip to spend quality time together and recharge. 

We find time to

give back

, because it's just as important as our time together as a family. 
For some extra fun, we always try to make time for cookie decorating, ice skating, building snowmen, and holiday baking too!
When you focus on what sparks the most joy for you, you realize there's no need to stress over the little things.
With love,
Denise