Skip to content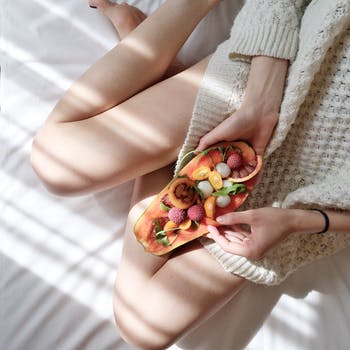 Moms are always on the go and taking care of everything – some even say moms run the world! I mean, without them, there would be no packed lunches with handwritten notes, no kissed boo-boos, no shoulders to cry on when things get tough, and most importantly - without moms, there would be no cookies! We mamas put everyone else before ourselves and will do anything to make sure our little ones are taken care of, so self-care doesn't tend to be a term in our vocabulary – unless we are telling someone else to make sure they are taking care of themselves. What most people tend to not realize is that being a mom is stressful, especially in today's world where there is so much happening so quickly and all at once. Stress and anxiety seem to be at an all-time high. I know I am 100% guilty of this and being a mompreneuer makes it that much more difficult to look after myself.
One of the most anxiety-inducing days of the week tends to be Sunday as the reality of the upcoming week's to-do's hit hard and I have a plethora of errands to run… the name "Sunday Scaries" exists for a reason! But being a part of a brand that emphasizes health, I sometimes feel like a hypocrite and that's when I realize I need to practice what I preach – I can no longer just talk the talk, but also walk the walk. This is why we recently introduced a "Self-Care Sunday" series on Instagram stories that has forced me to carve out some time for pampering myself and make Sunday a little less scary. Initially, Sunday was the only day I dedicated to any self-care, but I'm working hard to incorporate a little self-care into every day. I want to pass on healthy habits to Vivi, so that she knows how important it is to take care of yourself and carve out some "me time". Below are my favorite self-care activities that all supermoms can find time to do:
Choosing a selection results in a full page refresh.