Skip to content
Self-Care Tips with Our Founder and CEO Denise Woodard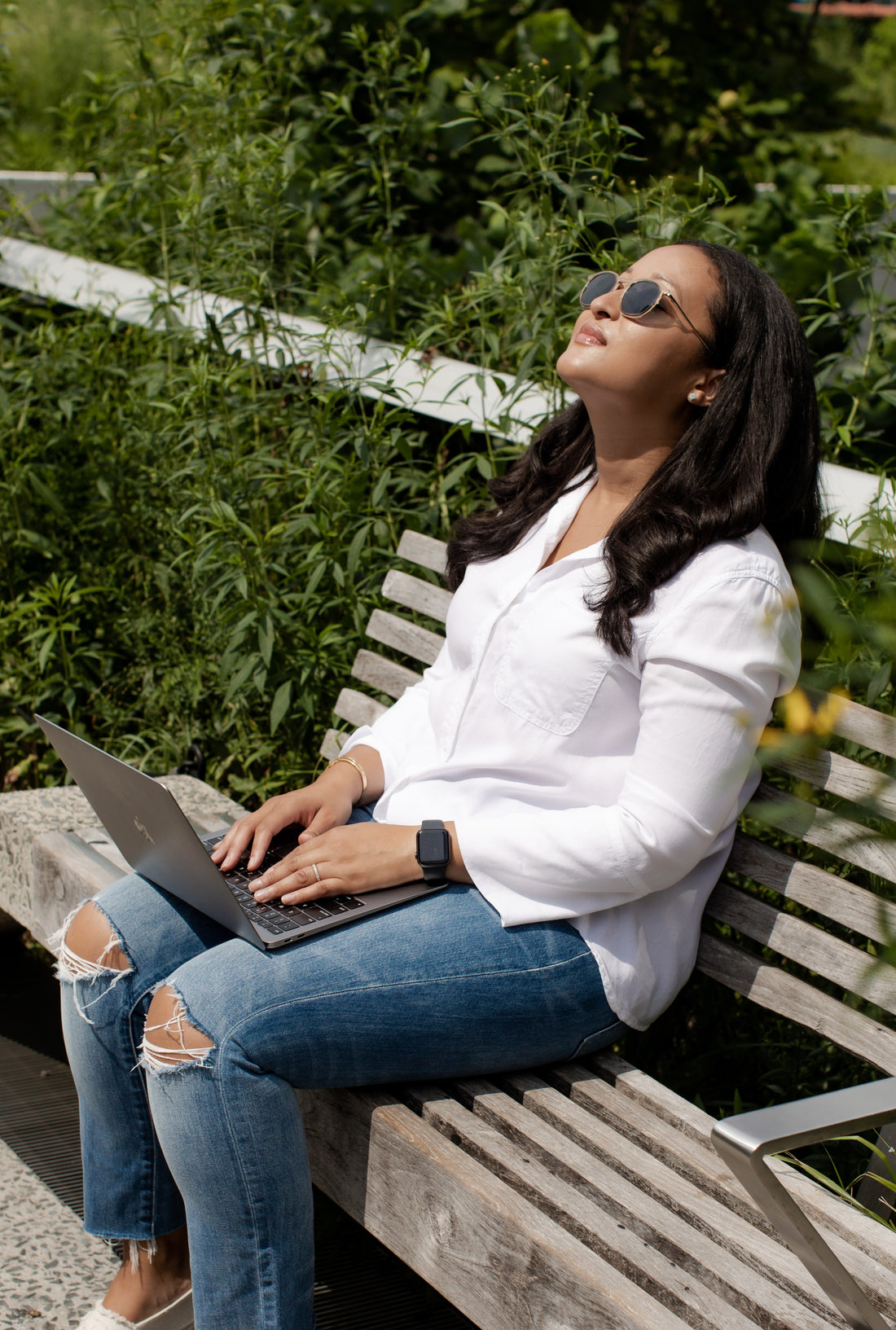 The holiday season is approaching, fam! Are you taking care of yourselves? Easier said than done, right? 
Our Founder & CEO, Denise Woodard, sat down to give us the DL on her favorite and most effective self-care tips. In addition to running Partake, Denise is also a  dedicated mom to her daughter, Vivi. As a CEO, wife and mother, Denise has to schedule the "slow down" to ensure it happens. These self-care tips are easy enough to incorporate into your everyday and, in a small way, could nurture both your mental and physical health.


Here's how Denise is prioritizing self-care and integrating it into her work/life flow:
Move 
We're doing a wellness challenge at Partake this Fall. The goal is for as much of our team as possible to move as much as they can each day. That could be everything from hopping on a spin bike to taking a spin around the block. And there are so many benefits both physically and mentally to getting outside and breaking a little sweat. I try to schedule walking calls whenever possible. It allows me to get my steps in—and get fresh air!
Meditate 
I do a combination of apps like Shine (minority-owned!), Calm and Transcendental Meditation many times a week to keep my head clear. I also remind myself to breathe throughout the day! Even just a few minutes of focusing on the present can reset your perspective.
Take a break! 
We've instituted "No Meeting Friday" at Partake and are already hearing about how much the team appreciates the dedicated time to focus on what's in front of them. It also allows me to have time that I was previously spending catching up on work over the weekends to be with my family/friends and recharge!
Give yourself grace 
Think about how you'd talk to a good friend and then treat yourself with that level of kindness. It's so easy for us to be our own worst critics, but what if we were our own biggest cheerleaders?

It's also easy to return to pre-pandemic expectations for ourselves—"I need to go, go, go! I need to be this or that…" The end of 2021 is not the beginning of 2020. We have been through so much in the last 18 months. Giving ourselves the space and grace to rebound from all of this is just going to take time.
We hope these tips have helped you! Let us know if you try any out on Instagram.