Skip to content
Summer Essentials 2018 (for moms by moms)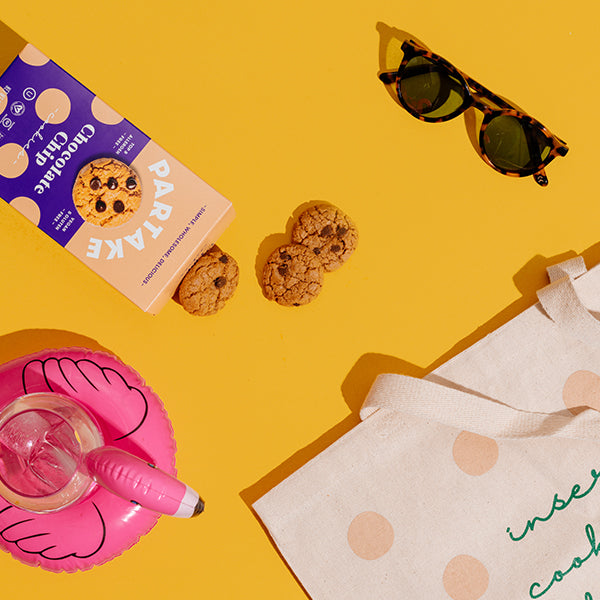 It's summer, which means the kids are on vacation and us moms have activated survival mode! We love our kids, but it's no walk in the park to keep them entertained for weeks on end! Thankfully, there's a light at the end of the tunnel and tips + treats that help us sail smoothly through the season! We chatted with a few of our favorite HeyMama-prenuers and got the inside scoop on their summer essentials! 
NICOLE'S FAVORITES
Nicole Centeno is the mama behind Splendid Spoon, a wellness meal plan program serving up spoonfuls of healthy, plant based food!
Mom Approved Bikini - Cynthia Rowley's Betty Bikini is my favorite bikini ever - the only suit I've met that can keep up with me and my incredibly rambunctious little boys!

Hydrating Body Oils - When you're pretty much living in salty or chlorinated water during the summer, Palermo's luscious body oils are a must for restoring moisture - plus they feel and smell divine. Don't forget to practice self care mamas!

Fresh Berries - They seem to grow everywhere! We have found tiny wild strawberries in the Catskill Mountains, blueberries in my mom's garden, and warm sun-ripened raspberries at Brooklyn Bridge Park!
SOPHIE'S FAVORITES
Sophie Jaffe is the mama behind Philosophie, a raw, organic line of superfoods protein blends, coconuts butters, and honeys!
Morning Pick Me Up - Can't survive the long summer days without my morning caffeine fix - I'm normally craving an Iced Dirty Chai or Buttery Matcha Latte!

Local Finds - We take a trip to the local farmer's market every week to stock up on fresh veggies, dried fruits, and tamales - so much yum!

Me Time - We usually end our days at home cooking as a family, which is pure bliss to me! And if I'm lucky, I sneak in a sweaty evening yoga flow at my local studio
MICHELLE'S FAVORITES
Michelle Muller is the mama behind Little Spoon, a delivery service for homemade, organic baby food for your little ones!
Watermelon Obsessed - It's not summer until I've overdosed on watermelon! You'll find me sipping on Watermelon Mint Agua Fresca all summer long. Just blend 4 cups of watermelon, 1/2 cup cold water, and the juice of 1 lime, then stir in 24 mint leaves and lime slices for the most refreshing drink to beat the heat!

Skin Protection - Skin really takes a beating in the summer, so don't skip on quality skincare! Vintner's Daughter botanical serum is absolutely life-changing - random strangers will stop me on the street because my skin literally glows!  And of course, SPF is a must all summer long! 

Pop the Rosé - Crisp, clean, and refreshing - the perfect way to end a hot summer day!