Skip to content
100+ Asian-Owned and Founded Organizations and Companies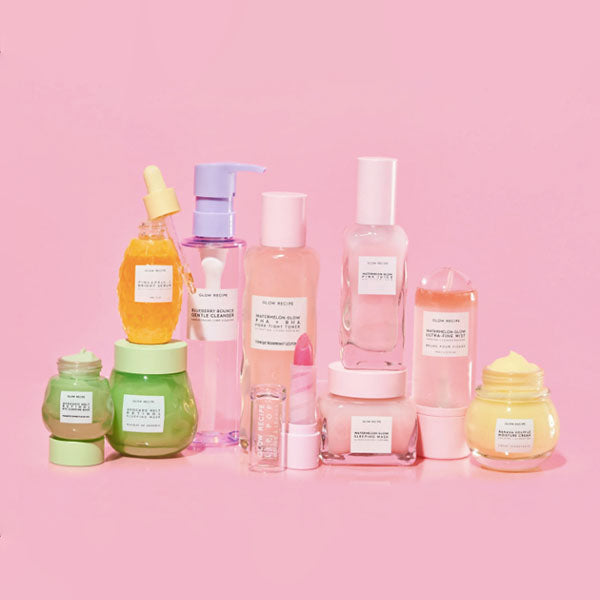 Partake was created and is run by Denise Woodard, a Black and Korean American woman. Denise and the Partake team stand in solidarity with the AAPI community and together to stop Asian hate.
Denise started Partake so that her child and people like her living with food allergies would feel included and given an opportunity to enjoy a variety of foods—just like those without food allergies and dietary restrictions.
Through the growth of Partake, Denise realized that, "Partake has the ability to extend that mission of inclusivity and opportunity to many who are underrepresented. That's why we lift as we climb. And we speak up and give back when we see inequality."
As we explore ways to support the APPI community, Partake will donate donating 10% of all proceeds on partakefoods.com to AAPI Women Lead. In addition, we've been researching Asian-owned businesses and organizations to support. 
Here is a list of 100+ Asian-owned and founded organizations and companies to explore and support. Read on to find out more about each one, from beauty brands, to lifestyle products, and organizations to support. 
Beauty
100% Pure
100% Pure is a beauty brand focused on organic, cruelty-free, natural, and sustainable products, while also being charitable and giving back to a global community.
Blume
Blume creates sustainable period products for women that are safe, 100% chemical-free, biodegradable and hypoallergenic, BPA-free and FDA approved.
Glow Recipe 
Glow Recipe is a clean, cruelty-free, paraben-free, sulfate-free, phthalate-free, natural, and fruit-powered skincare line.
Henne Organics 
Henne Organics is an organic beauty brand with Swedish roots that has taken a modern and minimalistic approach to replace standard lip care products with extraordinary beauty products.
Hero Cosmetics
Hero Cosmetics is a beauty brand that strives to create products that allow people to be proactive about their skin, talk about their skin problems, and to share great solutions. Their products are paraben-free, alcohol-free, and sulfate-free.
ilody.
ilody. is a plant-based beauty brand that was inspired by nature and Indian culture.
JOURN
JOURN creates skincare-focused cosmetics that would conceal specific skin concerns and improve them over time.
Krave
Krave was started after the founder saw problems in the beauty industry. Krave strives to protect and enrich skin's natural functionality. 
Peach & Lily
Peach & Lily was founded by Alicia Yoon, an esthetician, who suffered for years with severe eczema and problem-skin and created a way to transform her skin.
meow meow tweet
meow meow tweet is a vegan personal care for every body. Their products are always ethical, low-waste, handmade, and cruelty-free.
Mount Lai
Mount Lai is rooted in traditional Chinese medicine. Mount Lai takes a modern approach to ancient rituals for radiant and glowing skin.
UMA
UMA is a luxury beauty and wellness collection made of rare, precious botanicals grown in India and built around the 5000-year-old wisdom of Ayurveda.
Champo
Champo draws inspiration from ancient India and crafts its formulas and products in the UK. Champo products embrace everything that modern trichology and formulation science has to offer.
CTZN Cosmetics
CTZN Cosmetics creates vegan and cruelty-free makeup products. 
Dear Sundays
Dear Sundays is a nail polish company that developed a 10-free nontoxic, vegan, and cruelty-free formula for nail polish that delivers high-shine, and long-lasting colors.
Tower 28
Tower 28 is named after a lifeguard tower in Santa Monica, California. Tower 28 provides non-toxic, non-irritating, vegan, and cruelty-free makeup and skincare products.
Skylar
Skylar is a hypoallergenic fragrance brand that uses conscious ingredients that are free of parabens, SLS, phthalates, animal-derived ingredients, and synthetic dyes.
Cardon
Cardon was founded by two South Korean women who wanted to provide a simple experience for men to get premium skincare at an approachable price tag.
Strange Bird
Strange Bird was founded by Tina Rudolf, a mother, wife and life coach, to create a brand to help women put their emotional wellness first. She also created it for her daughter, in hopes that she would grow up feeling equally represented in the world.
Books & Art
A Good Used Book 
A Good Used Book is an independently-owned used and vintage book store that offers carefully curated books that go through a restoration process that includes cleaning, conditioning, pricing, research and photography.
Bel Canto Books
Bel Canto Books was founded by Jhoanna Belfer, a Filipina-American poet and former hospitality executive. Bel Canto Books offers a curated selection of fiction, nonfiction and children's books, organized around a theme of the month, in particular celebrating books by women and people of color.
Femme Fire Books
Femme Fire Books celebrate diversity in literature and encourage reading for all. FFB offers a diverse range of books reflecting the incredible cultural melting pot of what America represents.  
Slant'd
Slant'd is a storytelling magazine that celebrates Asian Americans through essays, poems, photography, and illustrations.
Fashion
Esse
Esse founder, Alicia Tsi, quit her job and set out to pursue her love in fashion. She now creates quality and sustainable classics that make women feel beautiful in them.
Novel Supply Co.
Novel Supply Co. creates products designed to inspire environmentally conscious lifestyles.
OCIN
OCIN is a lifestyle brand and swim label that exists to connect human beings to their most open and free selves, to positively impact our communities, our earth and our oceans.
Siizu
Siizu is a New York-based, sustainable fashion brand dedicated to only using fabrics that are 100% organic and eco-friendly.
Nimble Made
Nimble Made was founded by Wesley, a male, Taiwanese-American. He created Nimble Made to bring more representation and inclusion in sizing standards,  starting with slim fit clothing.
The Take Care Project
The Take Care Project was founded by DJ, model, surfer and influencer, Mei Kwok. This loungewear line was started with a very important purpose: to spread and promote self-care, compassion, and mental health
Pepper
Pepper caters to a body type that is generally underrepresented in the fashion industry. While bra companies typically cater to women who are more endowed in the chest, Pepper bras are designed for AA, A and B cups. 
Eastern People
Eastern People brings underrepresented communities and bold street style together with graphic tees and sweatshirts that celebrate a wide range of Asian cultures.
Accessories 
HEYMAEVE
HEYMAEVE was founded by Asian American entrepreneur Alicia Sandve, the brand is best known for its wide array of 18k gold plated, water resistant, hypoallergenic and nickel-free jewelry.
Capsule
Capsule creates thoughtfully designed wallets that are both multifunctional and minimalist. It began when founder Robert Sha became frustrated with available wallets. They were either not fashionable, not functional, or far too expensive.
Covry
Covry founders Athina Wang and Florence Shin met in high school and later reconnected to tackle a problem they both saw. That problem was glasses don't fit all face sizes and shapes.
Ren
Ren is a family-run studio that specializes in fine jewelry made to last "a lifetime and beyond." Ren creates made-to-order pieces that showcase jade, a gemstone that founder Crystal Ung feels a deep connection with.
Milk and Honey
Milk and Honey is a passion project that was spurred by my desire to bring awareness to the injustice of human trafficking. For each pair of custom clay earrings that is purchased, 20% of proceeds will be donated to anti-human trafficking organizations in the US and around the world.
Lifestyle Products 
Blueland 
Blueland was started after the founder, Sarah, learned of the plastic contamination in water supplies. She created Blueland with the belief that we shouldn't sacrifice a clean home for a clean planet and introduced products that are reusable, convenient, effective, and affordable.
Para Sa'Yo
Para Sa'Yo shares the art of Filipino gift-giving through these unique and fun gift boxes. "Para Sa-Yo" means "for you" in Tagalog.
Poketo
Poketo is a lifestyle brand infusing art and design into every day life. Poketo creates collections of design-conscious goods to cultivate a creative lifestyle.
Sabai
Sabai makes affordable, sustainable, and conscious furniture and decor. All products are made with natural fibers, recycled water bottles,  and recycled fiber pillows.
Material
Material was created by two Asian-American food lovers when they noticed that none of the kitchenware they used checked all the right boxes. Material offers stylish and functional cookware at more affordable price points.
Puzzle Sensei
Puzzle Sensei sells food-themed jigsaw puzzles that almost look too good to eat! The brand celebrates cultural diversity through three styles: Lucky Ramen, Dimsum Factory, and Shabu Frenzy.
The Woobles
The Woobles offers beginner-friendly patterns and services so you can make your own crochet creations. The brand also offers crochet kits for intermediates.
Tombo
Tombo towels are luxuriously soft, woven manually on shuttle looms in Osaka, Japan and give your bathroom that spa-like experience.
Sach Goods
Sach Goods is a Vietnamese-American owned company making eco-conscious candles inspired by their heritage and personal experiences.
Goldune
goldune curates sustainable home goods, personal care tools, and even food that don't fit the typical "beige and burlap" eco-friendly aesthetic you might be used to.
Kach Design Studio
Kach Design Studio is a small, woman-owned business providing original and affordable art transformed onto decals, prints, and reusable drink pouches.
Sage Collective
Sage Collective is a platform that brings together artisanal home goods, teas, tools, and editorials while also exploring design, wellness, and progressive change that focus on Chinese aesthetics and Daoist's everyday mind of living ease.
Franca
Franca was born from an idea: there are common threads that bind us. They produce playful yet modern, useful ceramics.
Rooted NYC
Rooted NYC is on a mission to reconnect people with nature, one houseplant at a time. Rooted is a one-stop shop making the plant-buying experience more fun, convenient and accessible, in the most sustainable way possible.
Kids & Pets
Bumo Brain
Bumo Brain was founded by Korean American influencer Chriselle Lim and Vietnamese American educator Joan Nguyen. It is an online space that makes education more accessible and entertaining for families around the world.
Rifruf
Rifruf is a pet shoe company that elevates the ways our dogs live: with products that act as functional and design-driven mediums, whether they're for daily walks or the runway.
Health & Wellness
Steezy
Steezy is a dance cardio fitness platform that streams workouts and tutorials at any level.
Effervescencess
Mylk Labs
Mylk Labs makes healthy delicious oats to fuel your life. They only clean ingredients that are all-natural, non-GMO, whole grain, vegan, and free from gluten, refined sugars, and artificial additives.
Nguyen Coffee Supply
Nguyen Coffee Supply is the first ever Vietnamese-American-owned importer and roaster of coffee beans from Vietnam.
OMSOM
OMSOM was founded by two Vietnamese sisters, Vanessa and Kim Pham, to bring proud and loud Asian flavors to any meal with their seasoning products.
Snow Monkey
Snow Monkey sells ice cream products that are made from only fruits, seeds, and superfoods. All Snow Monkey products are dairy-free and pack lots of protein. 
Dang Foods
Dang Foods creates Asian-American snacks that are plant-based, contain whole foods, and don't have any artificial ingredients. Dang Foods was founded by two Thai-American brothers based on an original recipe from their mother.
The Fortune Cookie Company
The Fortune Cookie Factory is a small, family-run business that has been making fortune cookies for three generations. They are the oldest fortune cookie shop in Oakland and pride themselves on continuing the tradition of making each cookie by hand.
Umamicart
Umamicart sources products from Asian American–owned businesses, mom-and-pop suppliers, and Asian American founders.
Emshika
Emshika was started by Thailand-born chef and entrepreneur Emshika Alberini. She is bringing Thai iced tea and coffee to the mainstream with her canned Thai tea latte filled with oat milk and combined with a natural flavor of monkfruit.
Noona's Ice Cream
Noona's Ice Cream was born out of a desire to see Asian ice cream flavors in mainstream supermarkets. Hannah Bae started Noona's Ice Cream (Noona means "big sister" in Korean, encapsulating the importance of family to Bae) in 2016.
Mr. Lee's Noodles
Mr. Lee's Noodles was founded after Lee, the founder, was diagnosed with terminal cancer in 2014. He revamped his diet, which included cutting out the instant noodles he was so fond of because they were filled with sodium, sugar, and artificial preservatives.
MingsBings
MingsBings was founded by Chef Ming Tsai, who was inspired by China's bings—a filled flatbread or dumpling. Each vegan MingBing is stuffed with superfoods like edamame, shiitake mushrooms, and watercress.
The Only Bean
The Only Bean is the one-ingredient pasta made from non-GMO edamame beans. It is packed with fiber, gluten-free, and has 44g of protein per serving.
Green Mustache
Green Mustache is a Brooklyn-based, woman-owned, snack brand making plant-based "cheese" crackers, in the shape of a mustache. They are dairy-free, gluten-free, organic, and vegan. 
Chi Kimchi
Chi Kimchi makes traditional style fermented kimchi. The kimchi is balanced in taste and texture, uses bold Asian flavors, and offers a richness & umami not found in other kimchi products.
Just Date
Just Date is a low-glycemic index sweetener made from one perfect ingredient: wholesome, organic, California dates. The date syrup contains zero preservatives, nothing artificial, and is organic. 
Nona Lim
Nona Lim creates delicious fresh Asian bone broths, soups, rice and ramen noodles that are made with clean, non-GMO ingredients. 
Nutpods
Nutpods is a dairy-free, froth-friendly, creamer alternative brand that is made from heart-healthy almonds and MCT-rich coconuts. 
Sanzo
Sanzo was founded by Sandro Roco, a Queens-born Filipino American, to celebrate high-quality Asian flavors that are typically masked with added sugars, artificial flavors, and preservatives. This Asian-inspired sparkling water, Sanzo, celebrates high quality Asian flavors using real fruit and no added sugars, artificial or "natural" flavors. 
Yobo Soju
Yobo Soju is an award-winning, craft soju made in New York from locally-sourced Catawba grapes rather than typical soju recipes that use rice, wheat, or barley. Yobo Soju is free of all sulfates, preservatives, additives, and sugars. 
Diaspora Co.
Diaspora Co. was founded by third generation Mumbai-native Sana Javeri Kadri to build a more equitable and delicious spice trade. They source India and Sri Lanka's freshest, heirloom, and single-origin spices.
Song Tea
Song Tea sources rare tea and handcrafted ceramics of exceptional quality and character from China and Taiwan. Song Tea collaborates directly with artists, looking for pieces displaying mastery of material and techniques.