Skip to content
Partake Gives Back: The Loveland Foundation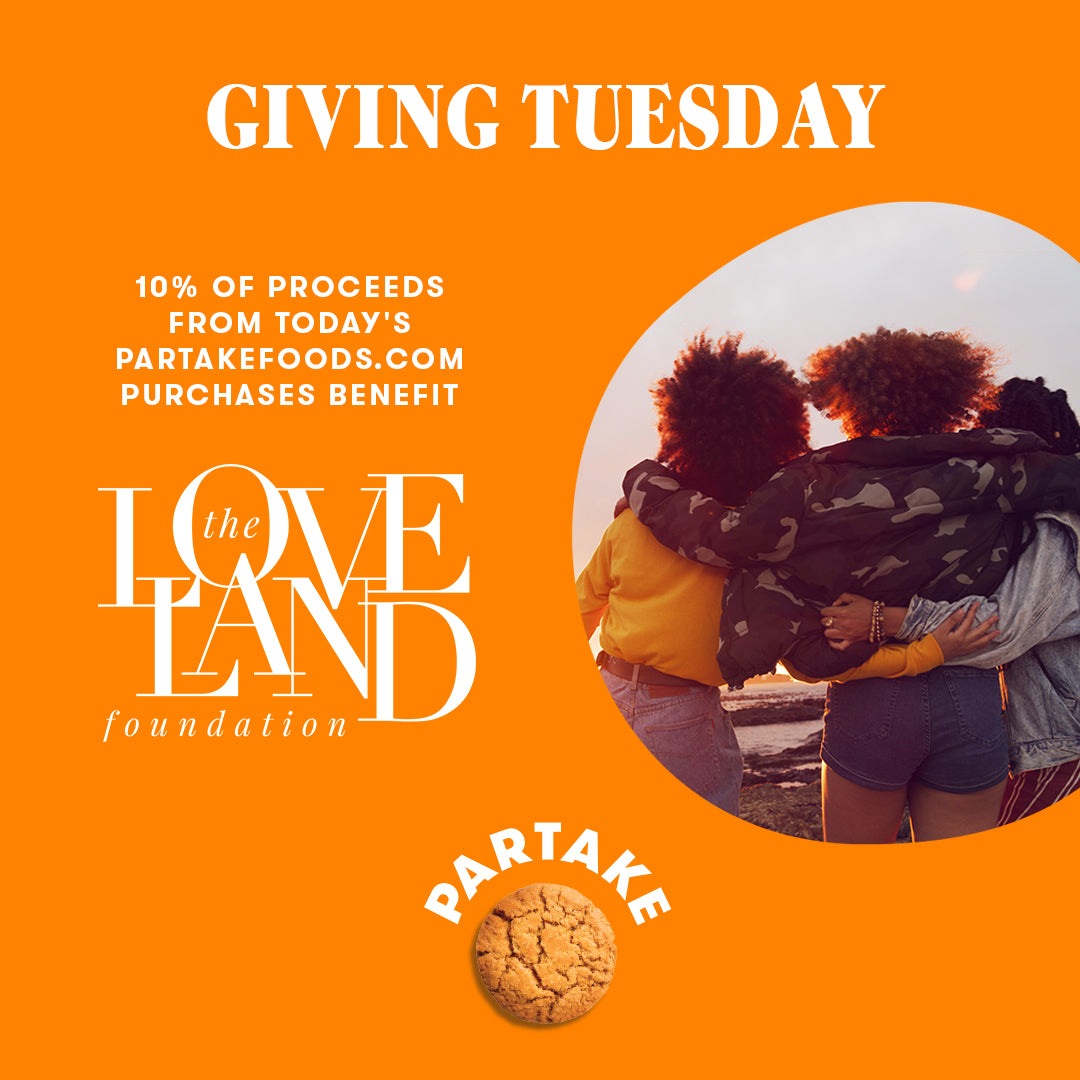 As a small, minority woman-owned business, giving back to our community is core to who we are here at Partake Foods. From helping those with food allergies through our support of the Food Equality Initiative, a non-profit that gets safe foods into the hands of food insecure families managing food allergies, to creating a more inclusive CPG food & beverage industry through our Black Futures in Food & Beverage Fellowship Program, we are always looking for ways to pay it forward and support those in need. 
The Loveland Foundation is a non-profit that provides financial assistance to communities of color nationally, prioritizing Black women and girls seeking therapy. It was established in 2018 by Rachel Cargle, a Black American author, academic, speaker, and activist, as a response to her widely successful birthday wish fundraiser, Therapy for Black Women and Girls, that raised over $250,000, making it possible for Black women and girls nationally to receive therapy support. Rachel believes that Black women and girls deserve access to healing, and that healing will impact generations. 
"Black women and girls deserve mental healthcare that can relate to and reflect their racialized experiences. Black women and girls deserve healing." Rachel Cargle
The Loveland Foundation is the official continuation of this effort to bring opportunity and healing to communities of color, and especially to Black women and girls. Through fellowships, residency programs, listening tours, and more, The Loveland Foundation hopes to contribute to both the empowerment and the liberation of the communities they serve.
Shop Partake HERE to Support The Loveland Foundation.