Skip to content
5 Ways to Gift with Partake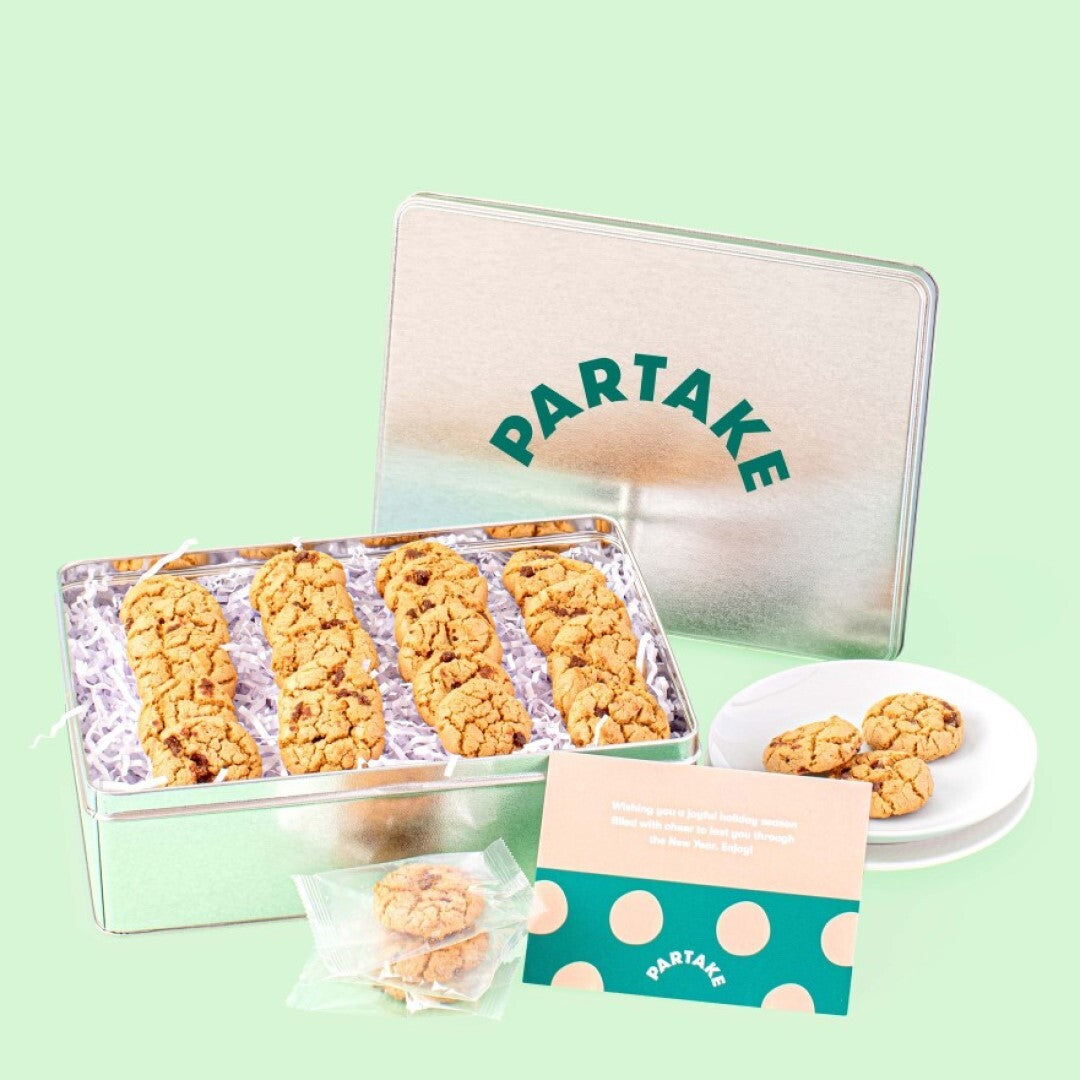 The holiday season is all about spreading love and joy to the people in your life, right? Well, Partake's here to help you make the season that much sweeter

We love to show our appreciation for those who make our lives that much better with everything they do on a daily basis. Our Signature Chocolate Chip Cookie Tin is the perfect gift for those who deserve a special treat. Our Crunchy Chocolate Chip cookies are certified vegan, gluten-free, and free of the top 9 allergens so you can share our delicious cookies all around!
Here are 5 people deserving of extra appreciation during the holidays:
For the educators
Every educator from daycare workers all the way up to college professors do so much to help students of all ages grow and learn everyday. The past couple years have been especially hard for teachers to navigate with online, hybrid, and in-person schooling. Show the educators in your life a little extra love this year!
For the medical workers
It's no secret that the nurses, doctors and hospital staff have always been hard-working —and these past few years have been extremely hard on the medical profession. These front line workers deserve some extra appreciation for the long and hard hours they've been working to keep us well and safe.
For your hair stylist
Part listening ear. Part groomer. Part sanctuary. We spill the tea with our salon service folks, and they keep us looking and feeling good all year long. Surprise them with a cookie tin full of enough treats for the whole salon!
For your mail carrier
If you're anything like us, you probably receive so many packages throughout the year—not to mention during the holiday season! Thank your mail carrier for all the Partake deliveries, by gifting them some Partake to take on the road!

For your boss & coworkers
Take a coffee and and cookie break with your boss and coworkers to thank them for their work and partnership this year.

Share pictures of who you gave our Signature Cookie Tin to with us on Instagram, and we'll share the pictures on our stories!