Skip to content
5 Kid-Friendly Thanksgiving Ideas to Keep Busy Until Dinner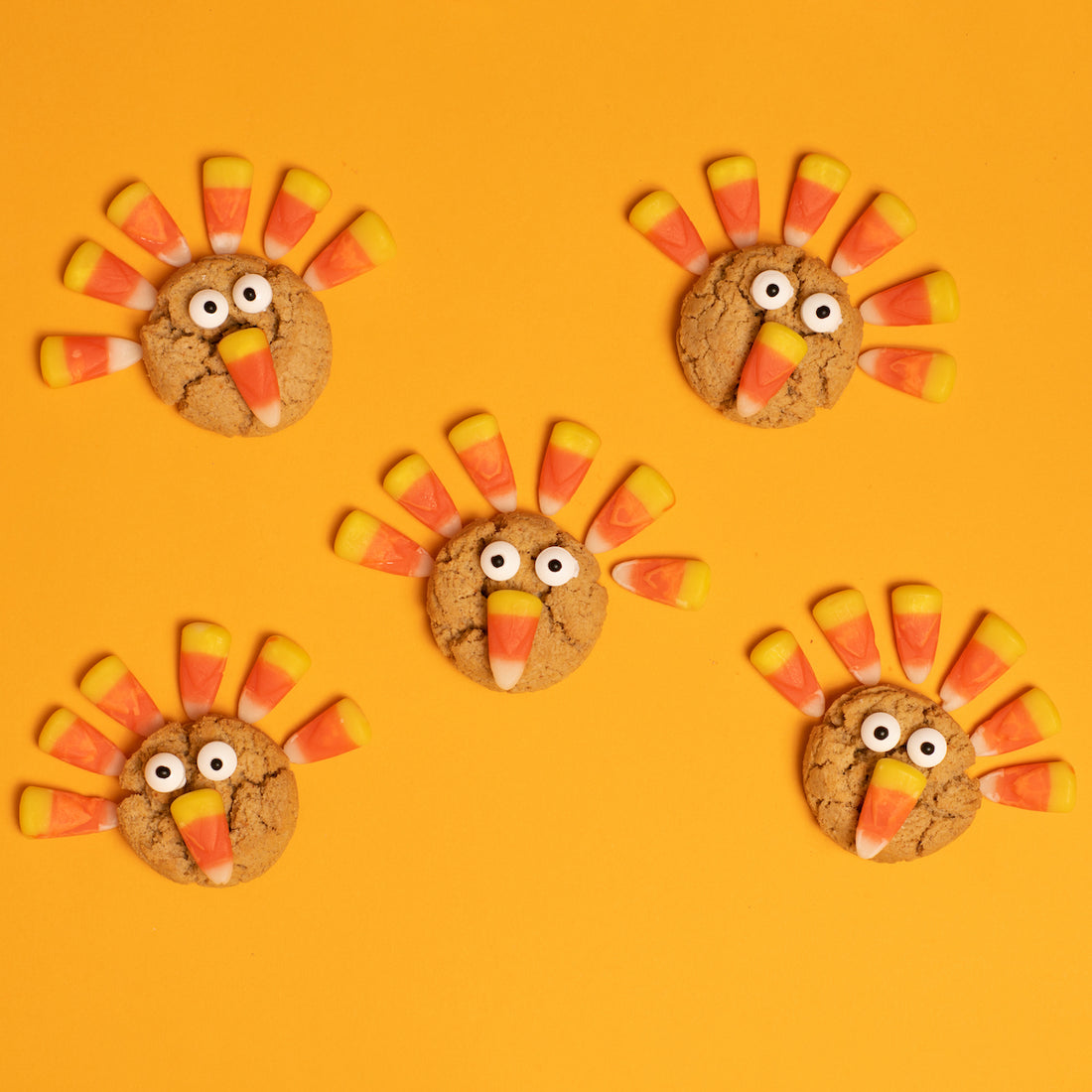 Like everything in 2020, Thanksgiving will look a little different this year. Our celebrations will be smaller without extended family, there won't be a Turkey Trot to keep us busy in the morning, and many families will choose to stay home instead of travel. But, there are always ways to keep busy and enjoy the season of gratitude. 
If you're wondering how you're going to keep your little ones busy until Thanksgiving dinner, here are a few tried-and-tested ideas your family can enjoy together while the turkey cooks. 
Recruit Some Help in the Kitchen 
This one is a win-win for everyone! Teaching your children to slice, dice, and stir keeps them busy, encourages hand-eye coordination, and sparks a sense of independence. If you have a little one interested in exploring in the kitchen, we recommend a learning knife, like this one from Williams-Sonoma. 
Turn the Macy's Thanksgiving Parade into a Game
The Macy's Thanksgiving Parade will likely be on TV in the background while your family is prepping for the big meal. Rather than just watching, make it interactive with a Movement Scavenger Hunt, like this one from The Inspired Treehouse. This year when you see the Turkey float, you may see your little one waddling around the house like a turkey! 
Take a Nature Walk
Once the parade is over, bundle up and head outside to explore your neighborhood or local park. Look for changing leaves, birds, feathers, and wild berries. Print out this Fall Scavenger Hunt checklist and check off items you see as you go. First one to see everything gets the wishbone! 
Make Cookie Turkeys
If you're still holding on to candy corn from Halloween, save it for a fun Thanksgiving craft! Here's an easy Turkey craft that will keep everyone busy, or at least until the candy corn is gone. 
What You'll Need
How to Make Cookie Turkeys
Place cookies on a plate
Apply frosting in two spots towards the top of the cookie and add candy eyes
Add more frosting and secure the turkey beak 
For the feathers, put frosting on the candy corn and secure to the back of the cookie
Let sit for an hour to let frosting harden. Enjoy! 
Celebrate with a Zoom Party
By now, we're all used to communicating via Zoom, Google Hangouts, and Facetime. So why not one more virtual hangout with family and friends in honor of Thanksgiving? 
Send an e-vite to your friends and family for an after dinner Thanksgiving Zoom. Add a festive Thanksgiving Zoom background, like one of these from The Bash. Virtually share pumpkin pie and stories of the day, enjoy the laughter and gratefulness that Thanksgiving brings.