Skip to content
Big News! Partake Raises $4.8 Million in Funding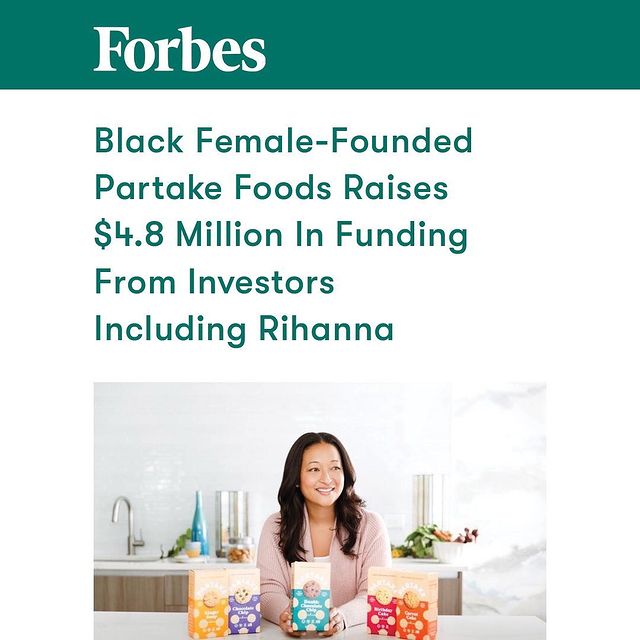 We have huge news! We are proud to announce that Partake, led by Founder & CEO Denise Woodard, just closed a $4.8 million Series A funding round led by investors including Rihanna, Kevin Johnson's Black Capital, Bobby Wagner, Black Star Fund, John Foraker, CircleUp Growth Partners, FF2032 and Marcy Venture Partners. We are thrilled to say that 50% of Partake's total funding has come from Black investors!⁠
Denise sat down with Brianne Garrett, a Forbes reporter and the editorial lead for For(bes) The Culture, to discuss her success and the future of Partake. Garrett writes that, "Woodard is the first woman of color to raise $1 million for a food startup, and her business is scaling quickly. The brand, which launched in 350 stores at the start of 2020, plans to grow to 5,500 by the end of 2021. Woodard plans to use new funding to expand her team, marketing efforts, product line and distribution."
Denise also touched on the need to bring wealth to the Black community, saying that she, "feels very passionate about continuing to increase wealth in the Black community wherever possible and so having investors on board that understand those missions and goals is really important to me."
Read the full Forbes article HERE.