Skip to content
Black History Month Shopping Guide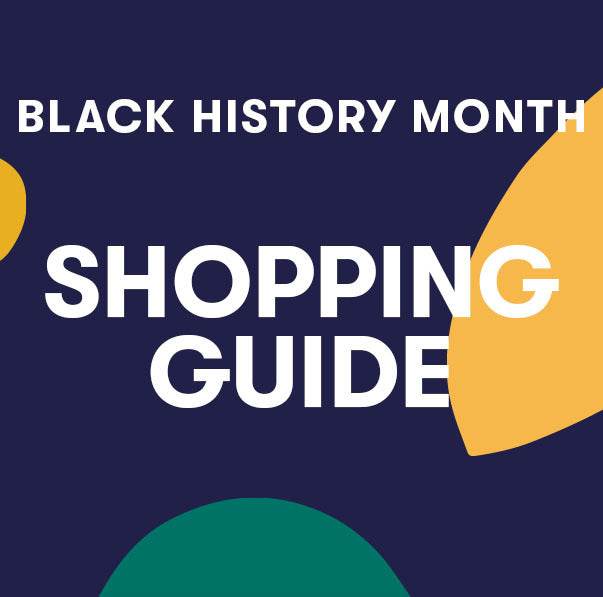 Here at Partake, we're passionate about raising awareness of Black entrepreneurship. We feel it's important to support our peers who found brands and ventures because we know first-hand how difficult it can be for a person of color to start a new business. 
In honor of Black History Month, we're taking the time this month to focus on the Black-owned businesses who uplift, inspire, and shape our culture through their products. 
We've rounded up a few of our favorite products created by Black entrepreneurs in honor of Black History Month, including:
Grocery Must-Haves

- Stock your kitchen with our favorite Black-owned brands. 

For the Little Ones

- Help create a world at home that's reflective of the diverse world we live in. 

A Welcoming Home

- Build a home that reflects your values with these Black-owned businesses. 

And a Few of Our Favorite Indulgences

- After the year we've had, we all deserve a little indulgence. Here are a few of our Black-owned favorites. 
Read on for our favorite Black-owned products in honor of Black History Month. And don't forget to share how you plan to #buyBlack in the comments or tag us on Instagram. 
Grocery Must-Haves
Partake Baking Mix
Our new 5-in-1 Baking Mix has endless options —you can whip up everything from pancakes and waffles to muffins and cakes. It's also gluten-free, vegan, and allergy-friendly. 
A Dozen Cousins 
A Dozen Cousins creates soulfully seasoned beans to inspire families of all backgrounds to eat better food and live longer more vibrant lives with food made with origins from Black and Latino culture.
BLK & Bold  
BLK & Bold was founded by Pernell and Rod to create an intersection between beverages and community impact. 5% of their profits go to disadvantaged youth.
Brooklyn Tea
Brooklyn Tea seeks to create an authentic and accessible escape for their customers through their love of tea. Their organic and fair-trade teas can be purchased from their Brooklyn Tea shop or online. 
For the Little Ones
Soapsox
Soapsox is the new generation of washcloths for kids in order to make bathing easy and enjoyable for both kids and adults all while facilitating hygiene through play.
I Am Enough by Grace Byers
As a multicultural, biracial CODA (Child of Deaf Adults), Grace was bullied throughout her childhood, which inspired her first picture book, I Am Enough, an ode to the empowerment of young girls.
Harper Iman Dolls
Harper Iman Dolls is dedicated to creating dolls that reinforce to children of color how important they are, how smart they are, how beautiful they are, how talented the are, how creative they are, and dolls that provide positive affirmations of themselves that they can identify with every day, hour, and minute.
Little Likes Kids
Little Likes Kids creates beautifully-illustrated and lovingly designed toys are inspired by and reflective of the lives of today's kids.
Build a Welcoming Home
All Across Africa
All Across Africa was built on a mission to support economically marginalized communities while connecting the style conscious to genuine craftsmen in Africa.
Mahogany Books
Mahogany Books is an independent, local bookstore in Washington, DC dedicated to meeting the literary needs of readers in search of books written for, by, or about people of the African Diaspora. They ship nationwide.
Clare
Clare is on a mission to make paint shopping easy and inspiring, so you can create a home you love. They reimagined a whole new paint shopping experience with designer-curated colors, technology to guide you, mess-free paint swatches, and the highest-quality paint and supplies, delivered right to your front door. 
Jungalow
Jungalow is a bohemian-modern home decor business inspiring consumers to tap into their own creativity, connect with nature at home, and help them to bring good vibes home. Each time something is purchased from Jungalow, at least two trees are planted.
And a Few of Our Favorite Indulgences…
McBride Sisters Wine
McBride Sisters Wine is the largest African-American-owned wine company in the United States with an intoxicating story of two sisters who lived continents apart, unaware of each other until 1999.
Grounded Plants
Grounded was created to help you disconnect and decompress through the appreciation of plants in the spaces we occupy. Their selection of plants has a plethora of benefits designed to elicit a sense of tranquility and mindfulness. 
Base Butter
BASE Butter offers crowdsourced skincare products that are easy to use and yield results through simple formulas that safely improve the overall health of the skin for immediate protection and long-term results. Their mission is to help make skincare easy for oily and combo skin types. Their vision is a world in which women accept and love their skin so much they'll do anything to protect it.
My Chocolate Secrets
My Chocolate Secrets is a gourmet chocolate and fine wine experience. There are seven countries represented in their kitchen and their combined culinary experience exceeds 100 years. With all this talent, it is not surprising that Chocolate Secrets hand makes over 52 flavors of bonbons and truffles, 25 flavors of macarons, 12 flavors of ice cream and sorbets, and over 15 different pastries.