Skip to content
#FoodfortheSoul Feature - Brittany Giles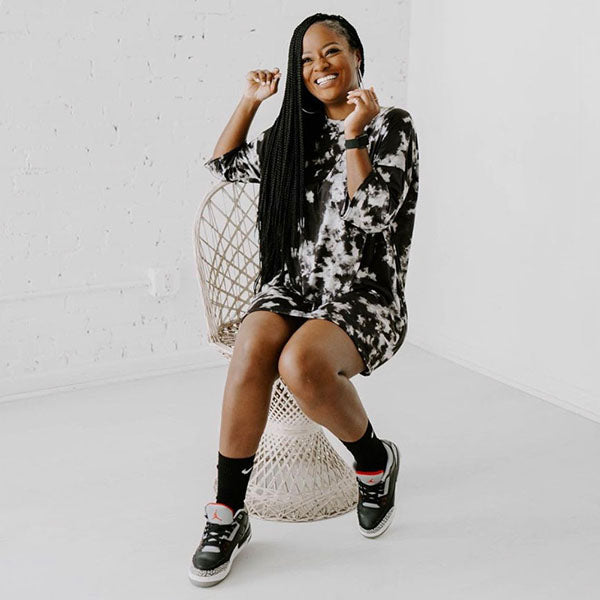 I am the editor in chief at FitXBrit.com. I look at "fitness" from a mental and spiritual aspect reminding my community that our bodies are easy to train and it just takes focus and commitment; however, our mindset can be a bit more challenging when we are looking at overall health. Ultimately, my goal is to share all of me- the educator, fitness and nutrition enthusiast, the mom, and the woman on a journey to achieve peace at whatever cost.
How does it feel to be a Black creator?
Being a Black content creator is both rewarding and challenging. I am charged with "influencing" my community's opinions and hold those that I partner with accountable for how they show up for my community both on and offline. Being a Black creative means releasing the filtered content narrative and saying the things that may make others uncomfortable. The world loves Black culture, so it is equally as important to show up for Black people.
What has brought you joy this year?
The stillness that surrounded 2020 - genuinely brought me joy. The circumstances were extremely unfortunate but the time allowed me to redefine how I wanted to show up in this world and helped me to pivot how I looked at serving my daughter, the Black community, my students and my friends.
My Black joy is

      

?
Limitless
What does Black joy mean to you?
With all of the negative labels that surround the Black culture Black joy means to release that narrative and personify joy in the same spaces that want us to shrink. Understanding that all of the limits that society puts on the Black community are surrounding areas that "they" are afraid of. Justice and joy are synonymous and the Black community deserves it all.
      

 feeds my soul.
Food
How does togetherness feed your soul?
Community and togetherness are so essential to my day. I have been extremely introverted for a majority of my life but 2020 taught me that when surrounded by the right people I can really flourish in the spaces that I am supposed to be in. Grateful for the people that pour into me and allow me to do the same for them.
How have you stayed motivated to overcome challenges?
I stay motivated out of a necessity. I am a single mother to the fullest degree so knowing that everything that I do impacts my daughter is all of the motivation I need. As an educator I have the privilege of influencing 500+ youth per school calendar year and that is a large load to carry. So by giving myself grace and operating with intention helps me to hold space for all of the people that need it the most.
Do you have a special take on a favorite comfort food?
I am obsessed with Dairy Queen Blizzards but due to Peyton's food restrictions we have reinvented a gluten-free/vegan version using frozen bananas and Partake's Crunchy Double Chocolate cookies crumbled up. It is our Friday night ritual.
Where do you draw inspiration from?
I draw my inspiration from my daughter. She has been through so much in her little 6 years and inspires me on levels I would have never imagined. She is my biggest headache and my best friend.
SEE MORE FOOD FOR THE SOUL
.myButton { background:linear-gradient(to bottom, #7d5d3b 5%, #634b30 100%); background-color:#7d5d3b; display:inline-block; cursor:pointer; color:#ffffff; font-family:Arial; font-size:13px; font-weight:bold; padding:12px 29px; text-decoration:none; } .myButton:hover { background:linear-gradient(to bottom, #634b30 5%, #7d5d3b 100%); background-color:#634b30; } .myButton:active { position:relative; top:1px; }