Skip to content
Celebrate Earth Day With These 3 Kid-Friendly Activities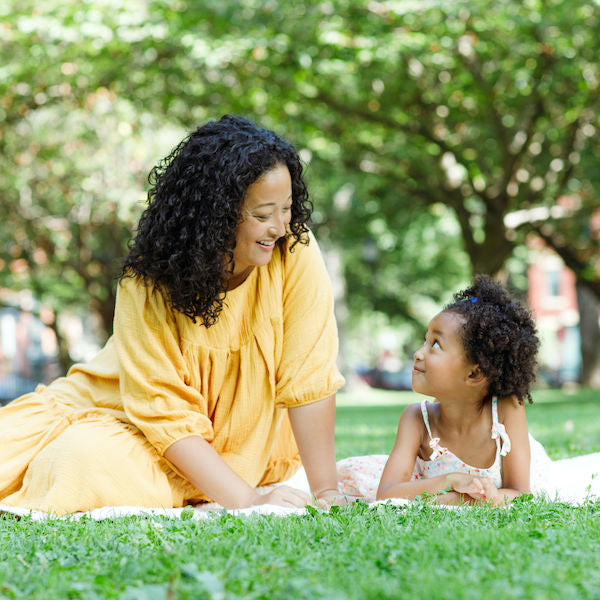 Each year on April 22nd, citizens of the world join together to celebrate our planet with activities like collecting garbage, planting trees, and advocating for the earth's future. Earth Day started in 1971 to "provide a voice to this emerging environmental consciousness, and putting environmental concerns on the front page," according to EarthDay.org.  
Today, we continue to struggle with climate change, deforestation, and an increase in pollution. As parents, it's important to show our children how they can be informed citizens and effect positive change through education and advocacy. By showing our children how we can help the world, we are inspiring them to fight for what they believe in and make a difference in their communities.
When it comes to Earth Day, while it can be hard for young children to understand complex concepts like climate change, teaching them through experiences is often very effective. Keep reading for 3 Kid-Friendly Activities That Celebrate Earth Day. 
Create a Terrarium 
Learn about the cycle of nature by creating a terrarium in your home. A terrarium is easy to plant, take care of, and fun to watch grow. They do not require much light or water making them perfect for a child to take care of.
According to NASA, "A terrarium is like an aquarium, but for plants instead of fish." A terrarium is planted in a glass jar with dirt, rocks, and seeds, and even small plants like succulents. 
For the full details on how to plant your own terrarium, check out this tutorial from Parents.com. 
Explore Vegan Foods
There are many reasons that people may choose a vegan diet. It could be food allergies, taste preference, or for environmental reasons. According to a study done by The University of Oxford, if Americans choose a vegan lifestyle free of dairy and meat could reduce an individual's carbon emissions up to 73%. 
When it comes to allergies, Partake Founder Denise Woodard experienced firsthand just how difficult it was to find delicious, allergy-friendly, wholesome snacks for her daughter, Vivienne, and she didn't want other parents or people with allergies and dietary restrictions to go through the same thing.
Denise founded Partake Foods, which creates vegan, gluten-free and allergy-friendly products, but they're also better for you with non GMO, glyphosate-free ingredients made in a top 8 allergen free facility. 
Learn how to make our favorite gluten-free, vegan, and non GMO brownies HERE.
And if you're looking for inspiration, here are some of our favorite vegan, kid-friendly brands include: 
A Dozen Cousins - Inspired by traditional Black and Latino recipes from throughout the Americas, A Dozen Cousins aims to inspire families of all backgrounds to eat better food through wholesome, easy-to-recognize ingredients like beans, vegetables, and nutrient dense avocado oil. 
Once Upon a Farm - These organic, refrigerated, cold-pressed blends are perfect for babies to big kids. All of their products are organic, cold-pressed, clean, and vegan. 
Hippeas - If you're looking for a new snack for your kids, these chickpea-powered snacks are filled with protein, fiber, are non-GMO and free of dairy and gluten. The best part is your kids will love them, too! 
Violife - Many cheese alternatives are made with top allergen nuts, but Violife is free from dairy, preservatives, casein, lactose, gluten, nuts and soy. 
Share the Love in Your Neighborhood
Get crafty by gathering rocks and painting them to encourage others to take action to help the earth. We'll be painting rocks with earth-friendly sayings like, "Be the Change", "Recycle", and, "Happy Earth Day!" If you need more inspiration, we love this rock painted by Dani Bord.
Once your rocks are dry, take a walk around your neighborhood and spread out the rocks where your neighbors will see. Spend time taking in your surroundings and cleaning up any trash or debris you see. 
Happy Earth Day from Partake Foods!