Skip to content
Cold Weather Essentials (Winter 2018)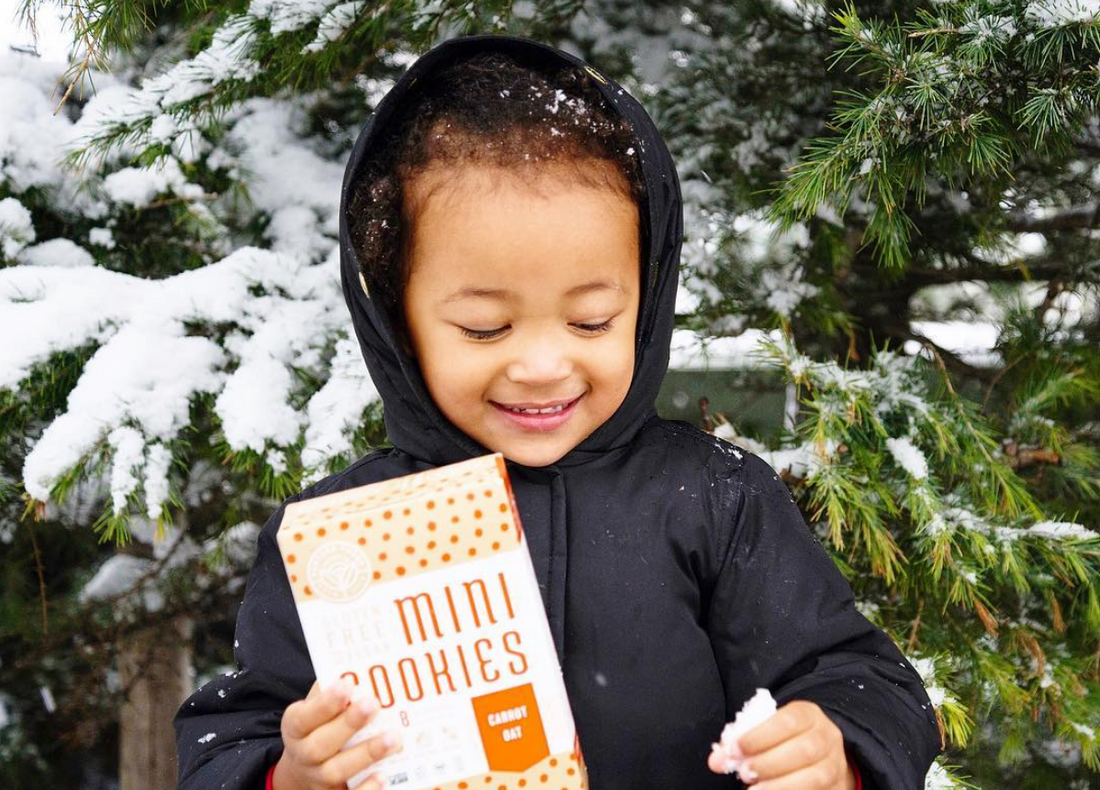 Winter in the Northeast can feel like an eternity! And it never seems to get easier! The long, cold days filled with bitter wind and icy snow seem to never end, but it doesn't have to always be so gloomy! It's the best time of year to get cozy and keep cool with essentials that make the season not only bearable, but actually enjoyable! A few of our favorite health and wellness bloggers shared their must-haves for surviving the cold weather months!
JENNIFER'S FAVORITES
Jennifer Rossano is a certified holistic health coach and the supermom behind NeuroticMommy, which focuses on health, happiness, and female empowerment.
Oversized Hoodie - The Organic Oversized Hoodie from Miakoda is not only a sustainable clothing line based right out of New York and women-owned, but it's also incredibly comfy! It's perfect for dropping the kids off at school or snuggling up on the couch, in bed, or anywhere really. It's so soft and basically feels like you're wearing a blanket!
Hot Chocolate Alternative - Probiotic Drinking Chocolate from Lakanto is the perfect treat after a busy day out in the cold. It's delicious with unsweetened almond milk and even better with a dollop of homemade coconut whip cream!
Cookbook - Recipes in my Living Crazy Healthy cookbook are great for getting the whole family out of the cold and into the kitchen! They're fun and easy enough for the kids to help out too.
ALI'S FAVORITES
Alissandra Maffucci is a healthy chef and the inspiring mama behind Inspiralized, turning our favorite vegetables into vegan noodles and so much more!
Hand Warmers - The 7 AM Enfant WarmMuffs are lifesavers when taking winter morning walks with the baby! They easily attach to strollers or shopping carts and keep my hands from feeling frostbitten! I can still have my hands free if I need to text, make a call, or do something for the baby that requires my uncovered hands, like prepping a snack on the go!
Coconut Oil - I get really dry feet in the wintertime and my heels tend to crack. I keep a tub of coconut oil next to my shower and massage it into my feet and top them off with socks to lock in the moisture. It does the trick all winter long!
Tea - All day, every day to soothe the soul and keep me warm from the inside out! I love Mighty Leaf tea bags and like to add a dash of steamed almond milk for some natural sweetness.
JANE'S FAVORITES
Jane Gold is the vegan recipe queen behind PlantBasedJane, sharing easy, healthy meals that anyone can make.
   
Vegan Winter Coat - I love my HoodLamb Parka because it's not only vegan, but a classic piece that will last for years. Though a bit pricey, their jackets are made from hemp, which means that they are environmentally sustainable and also very durable.
Skincare - My skin is dry all year round, but especially when winter hits. Osea Malibu's Anti-Aging Hand Cream and Blemish Balm are so moisturizing and great for soothing my eczema flare ups. They are also vegan/cruelty free and nut free, which is so important since I'm allergic to nuts!
Hearty Soup - Nothing is more comforting than a hot bowl of soup. It's so easy to whip up a single serving - just bring a cup of broth and a half cup of water to boil and add your favorite sauteed veggies. It's such a great way to pack in the nutrients and keep warm during chilly times!