Skip to content
#FoodfortheSoul Feature - Danaé, Danya, and Danielle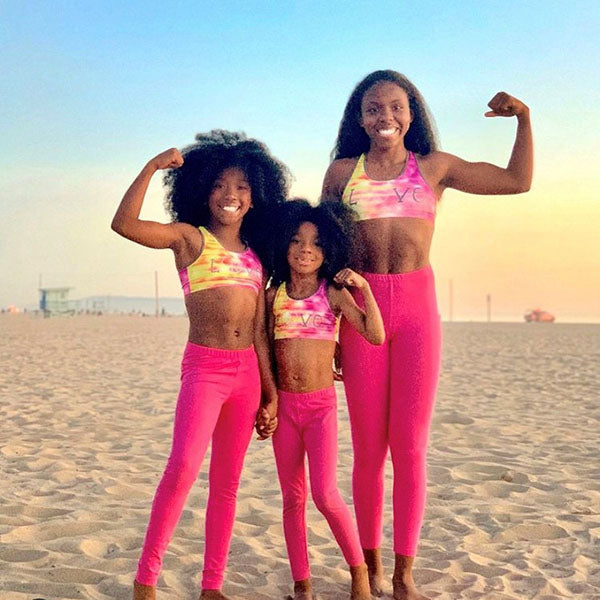 Dz Vegan Kid Athletes are three sisters Danaé (16 yrs old), Danya (11 yrs old), & Danielle (7 yrs old). We lead very active lifestyles. Danaé dances six days a week, Danya does gymnastics six days a week, Danielle does gymnastics and dances as well. We're on a mission to share with others simple fun ways to stay fit, eat healthy, be kind to the animals and to let the world know that growing up vegan rocks!
How does it feel to be a Black creator?
We love being Black athletes because in the gymnastics world, Black people represent a small percentage. We are very honored to be a part of that representation especially as young girls. As of today, it is getting a lot better now with role models like Simone Biles, Gabby Douglas, Jordan Chiles and many more amazing Black women to look up to.
What has brought you joy this year?
One thing that has brought us joy this year and last year is the love we share as sisters. As our mom is away on the frontlines of COVID-19 we are able to stay happy by hanging out together and laughing day and night.
My Black joy is

      

?
Celebration

What does Black joy mean to you?
My sisters and I believe Black joy means to come together with our Black brothers and sisters and celebrate the moments we share. Our ancestors were all slaves and being Black was a punishment so being able to walk the streets as a free citizen is a reward. As of today, we still deal with many inequalities as Black citizens, but it's so much better than hundreds of years ago. Many of our ancestors risked their lives so we can be free today and that deserves to be celebrated.
      

 feeds my soul.
Laughter
How have you stayed motivated to overcome challenges?
We stay motivated by using every life lesson our mom has taught us about being positive. We believe the way to overcome challenges is to face them head on and keep a positive mindset to get through it.
Do you have a special take on a favorite comfort food?
Our favorite comfort food is celery and hummus because it is a small and healthy snack that is also nourishing when we are hungry. It is also a great snack to take for our break at gymnastics or on the road when we are rushing around to all our activities.
Where do you draw inspiration from?
We draw inspiration from our amazing mom! She is such a strong, positive and uplifting woman and we aspire to be like her one day. Our mom has always taught us how to be strong and work through the smallest or the biggest problems together. She has also taught us how to deal with how hard it is being a young Black woman in today's society.