Skip to content
Five Fun New Year's Activities for Kids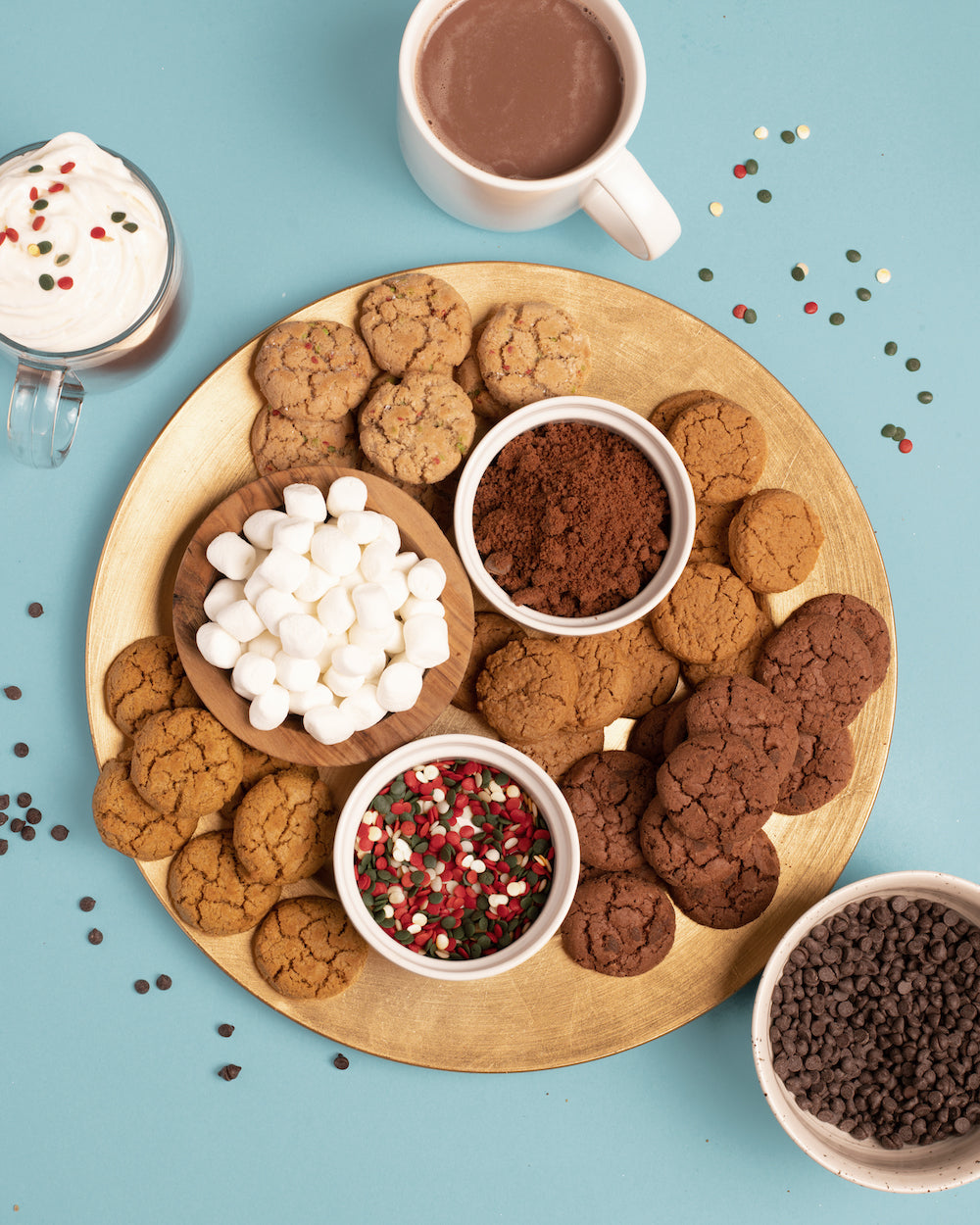 There's something so special about New Year's Eve. It's a time to reflect on the year behind you and dream about the upcoming year and what it will bring. With less on the calendar than normal this year, we're planning all the activities to make sure we're celebrating the beginning of a new year.  
Here's a short list of things you can do at home to celebrate New Year's Eve with your family!
Build a Hot Chocolate Bar
Snow around the holidays is so magical. Running around outside having snowball fights, building snowmen, and sledding is the perfect activity for kids of all ages. And once you come back inside, who wouldn't want a hot chocolate bar? Create a build-your-own hot chocolate toppings bar so your little ones can cook up their own special chocolatey creation. We added
Partake cookies
, marshmallows, whipped cream, and sprinkles to ours. 
Celebrate a Balloon Drop at Noon
No parent wants their child up until midnight to watch the ball drop - so we're going to create our own balloon drop and celebrate at noon on New Year's Day! Follow this easy DIY from 
A Subtle Revelry
(no helium needed!), cue up a countdown on
Netflix
, and enjoy the smiles on your little one's face when the balloons fall!  
Look Back on 2020 and Create Goals for 2021
Many adults start the new year reflecting on their successes in the past year and planning their goals for the next. But what about kids? We love this easy to fill out printable from 
Moritz Fine Designs
 for creating a conversation about their favorite things that happened over the past year and what they're looking forward to the most in the upcoming year. 
Plan a Game Night for the Whole Family
We may not be with our loved ones physically this holiday season, but that doesn't mean we can't enjoy each other's company! We love the idea of having a Zoom game night with family. Wondering what games to play? Here's a few we love: Charades (use this
word generator for kids
),
Scattergories
 and 
Heads Up
. And don't forget about Bingo! Simply print out the playing cards (we love this
winter one
), assign a caller, and get started. 
Get Crafty to Celebrate the New Year
Nothing says the holidays like crafting with your kids. And who doesn't love party hats, too? These printable hats from Happiness is Homemade are easy to make with materials you have on hand. Print out the hat template, color it in, and glue or tape together to make a hat. Add a pom pom for an extra festive twist! Get the templates
here
and
here
. 
Despite everything that happened in 2020, we hope you and your family have enjoyed quality time together and created memories that will last a lifetime. We wish you a Happy New Year and can't wait to see where 2021 takes us.