Skip to content
Flavor of the Week: Crunchy Chocolate Chip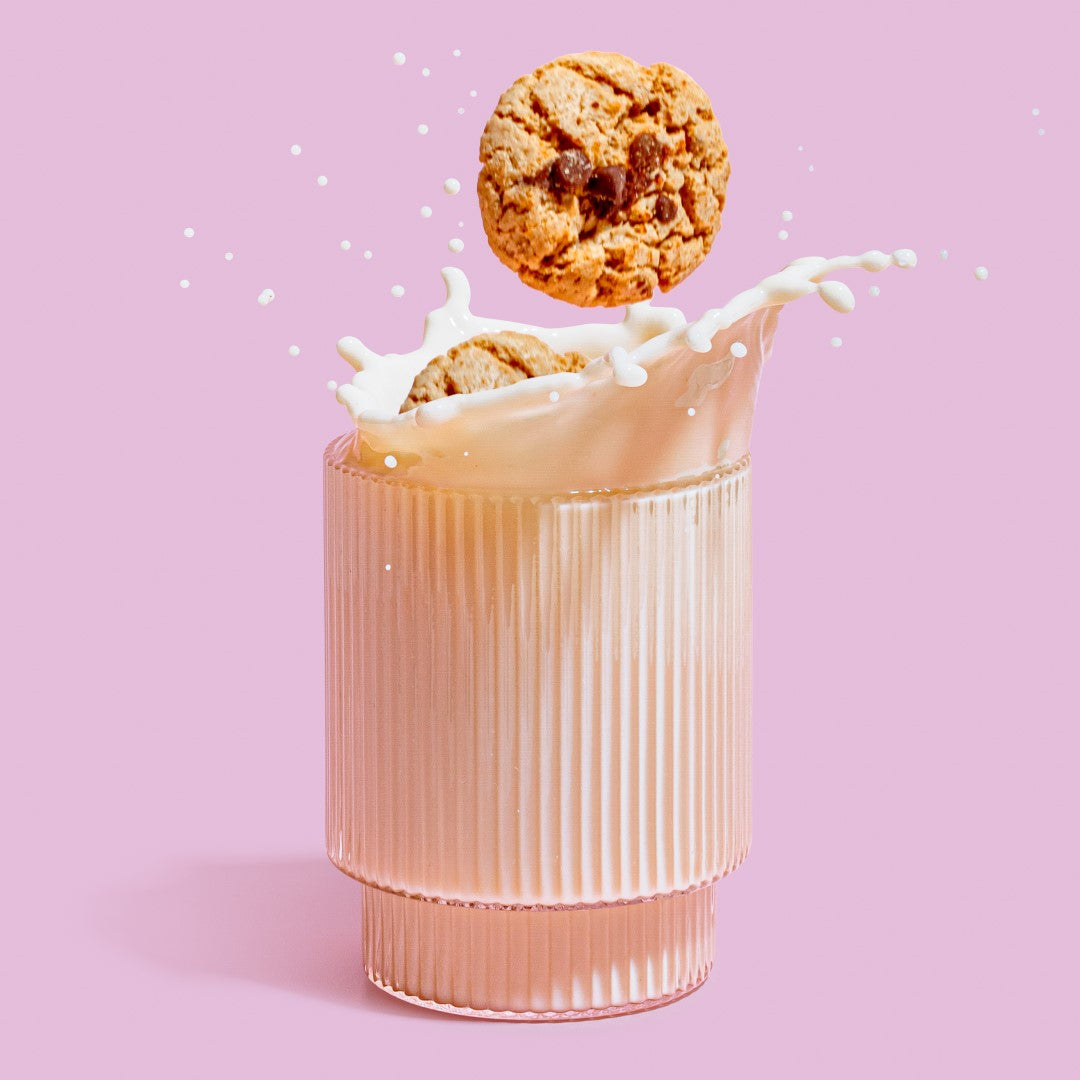 We're kicking off the back-to-school season by highlighting some of our favorite cookie flavors. First up, Crunchy Chocolate Chip. The icon. The classic. Our Crunchy Chocolate Chip cookies were our very first product, and they continue to be one of our best-sellers to this day. It's only fitting that we give Crunchy Chocolate Chip a well-deserved spotlight on #NationalChocolateChipCookieDay.
Studded with chocolate chips, these cookies will fill that chocolate chip cookie-sized hole in your heart. (Or should we say stomach?) Like all Partake products, our Crunchy Chocolate Chip cookies are vegan, gluten-free, and top 9 allergen-free. We could talk about why we love our chocolate chip cookies all day long but we'll let our Partake fam tell you instead.
"I was diagnosed with gluten intolerance with wheat and rice. Needless to say, trying to figure out substitutes for my own baking was really frustrating. I ordered a few boxes of these cookies after a feature on "Good Morning America." They arrived today and - wow - so good. Just enough crunch, no stomach pain or reaction. I'm so happy to have found a little treat and have to hide them from my spouse. Thank you so much for making a quality product." - Zoe
"I am so happy I tried these cookies. They are the perfect size and filled with deliciousness!" - Chelsea
"Hands down the best GF v allergy friendly chocolate chip I've tasted. Love these!" - Liz
"So delicious!! I love to dip these in chobani creamy oat milk. Please try it. I don't feel guilty enjoying these. Great purchase." - Kam
Did we mention that they come in a bite-sized version? Our Crunchy Chocolate Chip Mini Cookies are the ideal back-to-school snack. Pack them in a lunchbox for dessert or in a soccer bag for a post-game snack. Partake is here to fulfill all your chocolate chip cookie needs.
You can shop our Crunchy Chocolate Chip cookies at partakefoods.com, Target, Kroger, Whole Foods and more. Our Crunchy Chocolate Chip Mini Cookie Snack Packs at Target and Target.com.