Skip to content
Four Ideas for a Socially-Distant Halloween Celebration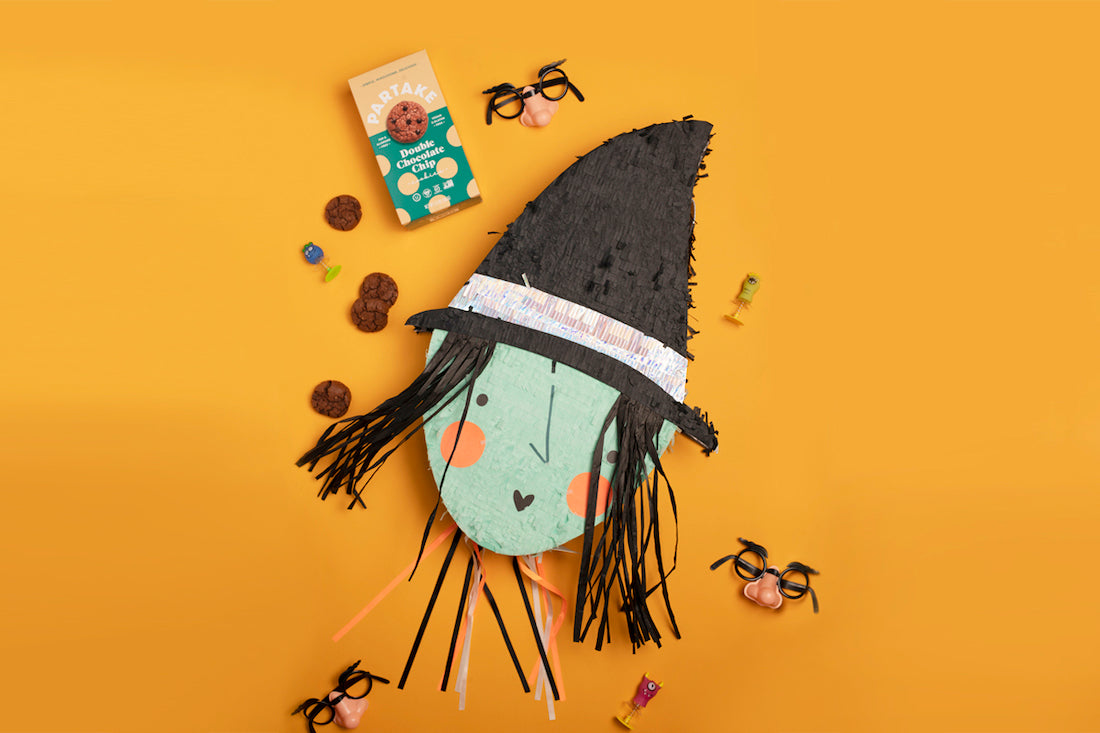 With the craziness that is 2020, both parents and children alike seem to be looking forward to the holidays a bit more this year. Though our celebrations will look different, it's possible to have just as much fun celebrating at a distance.
First up is Halloween! And as we take our neighborhood walks, it is clear that everyone is ready for a spooky celebration. We see pumpkins, Halloween decorations, and Halloween crafts hanging up in the windows.
Even if Halloween looks a bit different this year, there are still ways to celebrate the spooky season with family and friends. Read on for a short list of socially-distant ways to celebrate Halloween.
Boo Your Friends
Celebrate Halloween with your friends by boo-ing them! Put together a Halloween-themed package for your neighbors and friends and leave it at their door. Here's how to do it: 
Decorate a paper bag with pumpkins, bats, ghosts, and other spooky decorations!
Fill the bag with fun treats. We love including stickers, Partake Snack Packs, and an easy craft like these masks you can color in. 
Put everything in the bag and print out this printable from Think.Make.Share. There are two parts, a card your friend will put in their door telling everyone "We've Been Boo-ed" and asking them to Boo two more families! 
Bring your Halloween Boo Bag to your neighbor or friend, put it on their doorstep, ring the door, and run away! 
 
Image: Think.Make.Share
Spooky Spider Treats
Time to get spooky in the kitchen! These treats are easy to make with kids of all ages and can be enjoyed until Halloween. Here's what you need and how to make spooky spiders. 
Ingredients: 
Partake cookies
Frosting (and Supernatural dye if you want colored frosting)
Pretzels, broken into pieces
Edible eyes
How to Make: 
If needed, mix the food coloring with the frosting. 
Assemble the spiders by frosting the Partake cookie, adding pretzels to make spider legs, and putting eyes on top. 
Enjoy!
Halloween Movie Night
Put on your costumes, make a spooky dinner, and enjoy a movie night at home! This celebration doesn't take much planning. Add some spooky elements to your dinner like these mummy hot dogs or draw a jack-o-lantern face on a clementine. Pick a movie the whole family will love - like Casper, Coco, Hotel Transylvania, or Super Monsters Save Halloween. And enjoy! 
Image: Home Made Interest
Trick or Treat Hunt 
Instead of trick or treating this year, set up a Halloween hunt in your backyard!
Decorate your old plastic Easter eggs with Halloween faces or purchase Halloween-themed plastic eggs. (We love THESE!)
Fill them with treats or little toys. Need some inspiration? Oriental Trading has tons of fun toys - like Jumping Spiders, Jack-o-Lantern Bendables, and Halloween Rubber Duckies. 
Hide them in your yard or around your house. 
Put on your costumes, find your Halloween bucket, and go hunting! 
Repeat (because kids can't do things just once) 
No matter how you celebrate Halloween this year, our family at Partake Foods hope you and your family enjoy a fun-filled weekend full of tricks and treats.