Skip to content
#FoodfortheSoul Feature - Mercedes (Dee) Davis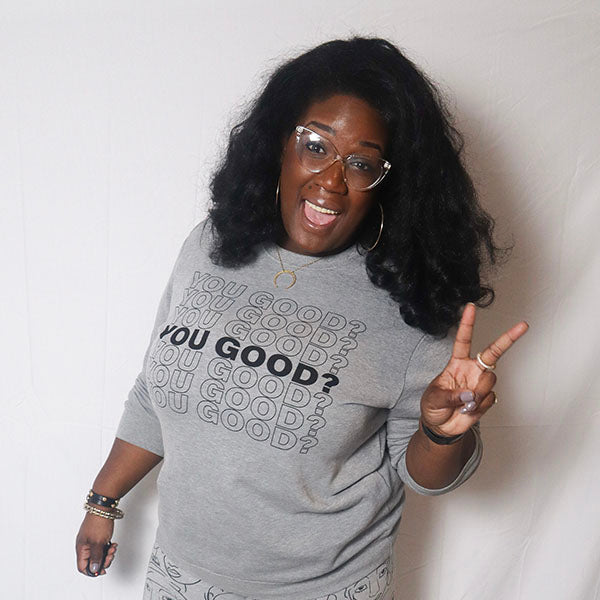 My name is Dee. I am the creator of Black Girls In Trader Joe's. I am a mom, entrepreneur, small business owner & home chef.
How does it feel to be a Black creator?
Being a Black creator is liberating & empowering.
What has brought you joy this year?
In the last year, the things that have brought me the most joy are being able to share my love of cooking & creating fun meals/snacks with the community of Black women. We know Black women are usually the matriarchs that feed families, so being able to be creative & implement things that I was taught from the Black women that raised me has brought me immense joy.
My Black joy is

      

?
Unapologetic
What does Black joy mean to you?
Black joy means being free to be who I am, as creative as I want to be. Celebrating being a Black woman, who loves to cook, create & feed those I love.
      

 feeds my soul.
Creativity
How does togetherness feed your soul?
Togetherness bring me joy because it usually involves food, laughter, great music & creating memories. Some of my fondest memories growing up involved being with family & friends, eating home cooked meals & laughing until it hurt.
How have you stayed motivated to overcome challenges?
Staying motivated comes from my family. They're supportive & loving that even when I'm feeling unsure about something there's always a message to keep going & stay encouraged.
Do you have a special take on a favorite comfort food?
I love to take things that my Granny taught me how to make & put my own spin on them. We spent a lot of Sundays cooking together & when I cook, it's always paying homage to her & all she taught me.
Where do you draw inspiration from?
Black women. Black women from all walks of life. Black women always inspire me.