Skip to content
Mom Boss with Big Goals #SmallBusinessSaturday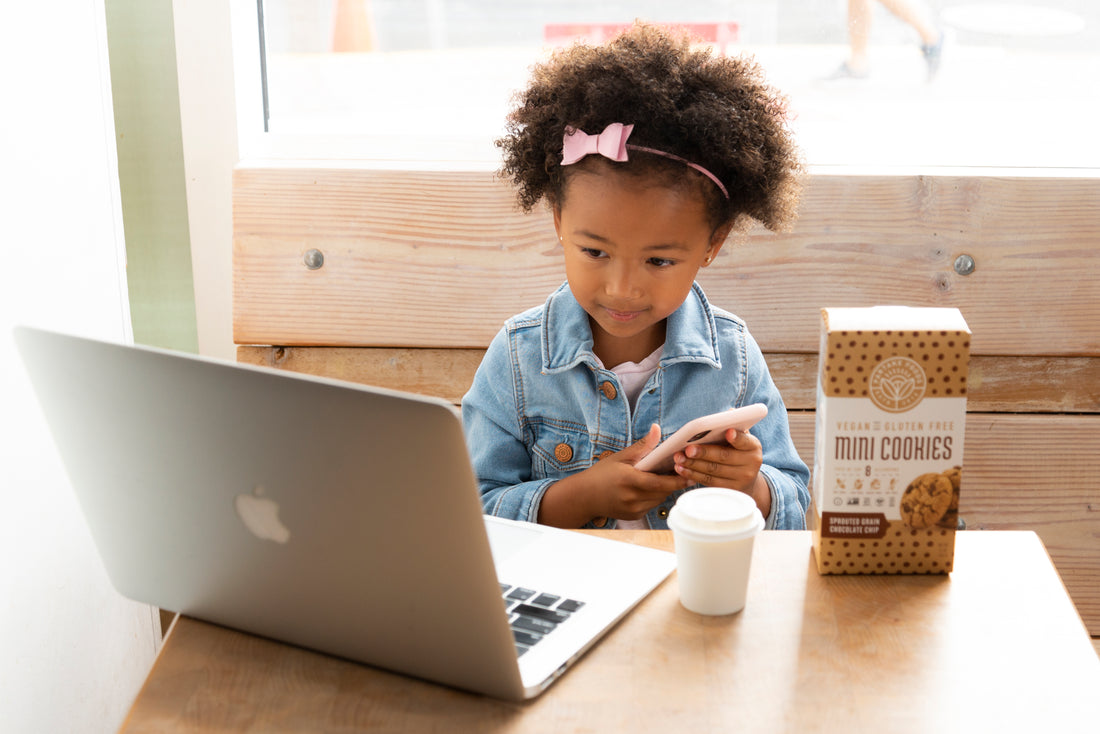 Small Business Saturday takes on a whole new meaning when you're in the throes of running your own small business. Partake Foods is still really small. I'm the only full-time employee, we fulfill our online orders out of my apartment, and when you email accounting@partakefoods.com, hello@artakefoods.com, or info@partakefoods.com - guess what, that's all me! We have big company aspirations and hope one day to have a full portfolio of delicious, nutritious, allergy-friendly meal and snack options that can be trusted by those with dietary restrictions and enjoyed by everyone. 
As a small business owner, I spend a ton of time every day putting out fires and in the weeds, but Small Business Saturday is a great opportunity to take a step back and appreciate being a small business, give myself & our community some credit for all that Partake Foods has accomplished over the past year, and get really freaking excited for all that is to come in 2019.
During our time in the Chobani Incubator, we had the honor of hearing Blaine Hurst, the CEO of Panera, tell a story about his special needs son defying odds and running a cross country race – and doing it with a smile. When I want to complain about unloading thousands (literally!) of cookie boxes in our storage unit, or doing another in-store demo, or how to make do with such limited resources, his story will serve as a reminder to really appreciate every little hiccup or turn in the road – we'll only be at this stage for a finite amount of time, and when we're (hopefully!) a larger company with resources, I won't be able to do these things myself anymore, so I'm making a real effort to enjoy every bit of this crazy journey!
And I think we must be doing something right, as I reflect on where we were this time last year versus where we are now:
This time last year, our cookies were only available in 35 stores in New York City and Brooklyn but can now be found in over 200 stores, including Wegmans, Whole Foods Market across Texas, Arkansas, Oklahoma, and Louisiana, MOMs Organic Market and lots of other natural foods stores in the Northeast.
This time last year, we'd just launched on Amazon and only had 3 reviews, and now, our cookies are the highest rated vegan cookies on Amazon – with over 95% 5* reviews!
This time last year, we only had our OG 3 – our original 3 flavors, but this year, two new flavors – Double Chocolate Chip and Birthday Cake – have joined our cookie fam.
This time last year, I was crazy scared after leaving my career at Coca-Cola in August 2017 to launch Partake. But now, I have an amazing network of the most supportive Founders ever (that's you – Chobani Incubator family, Soozy's, BuckWhat, & SO many others) that give hugs and advice (and wine!) on the days that I feel totally overwhelmed, isolated or need a reminder that it's small businesses like ours that are going to be the positive change the food and beverage landscape needs.
In 2019, we're bringing on our first (non-Denise) full-time employee and have lots of exciting retailer partnerships in the works, so that we can share our cookies with more of you! Thank you so much for all of the support over the past year. I literally couldn't do it without you. Have a wonderful holiday and remember to support Small Business Saturday!