Skip to content
Meet the Plant-Based Pioneers Working to Change the World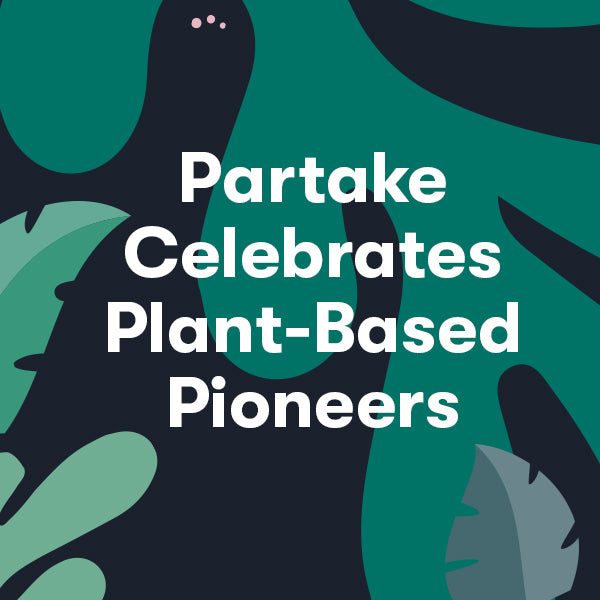 This spring, Partake Foods is shining a light on plant-based and vegan community leaders and the work they're doing. These advocates spread awareness about living a vegan and plant-based lifestyle and fight for social justice and reform. 
Partake Foods are proudly vegan, gluten-free and allergy-friendly. Our team is dedicated to fighting for inclusivity and have so much respect for those helping do the same.  
Read on to learn more about our featured Plant-Based Pioneers and how they're changing the world.  
⁠
Isaias Hernandez is an Environmental Educator and creator of QueerBrownVegan where he creates introductory forms of environmentalism through colorful graphics, illustrations, and videos. He seeks to provide a safe space for like-minded environmentalists to advance the discourse around the climate crisis.
Below, Isaias shares what environmental justice means to him. 
"To me, environmental justice means protecting and fighting for communities of color. Specifically preserving cultural and spiritual practices that have been cultivated by BIPOC communities and holding extractive institutions that have been poisoning communities for decades accountable."
Cara Thibodeaux is a vegan content creator and recipe developer focused on creating easy, delicious vegan recipes. She has been vegan for 3 years and is passionate about inspiring others to live consciously to protect our earth and the animals we share it with. She and her husband recently bought a van and will be traveling around the country to find the best vegan eats. 
We asked her: What do you think your most positive result has been from transitioning to a plant-based lifestyle?
"Becoming vegan has changed my life and my career trajectory, but most of all it's allowed me to connect with people all over the world who are vegan or curious about adopting a vegan lifestyle."
Sabs Katz is a social activist who advocates for low-waste living, ethical and secondhand fashion, plant-based eating, conscious consumerism, and personal health and wellness. She is a cofounder of Intersectional Environmentalist, a media and resource hub exploring the intersections between climate and social justice.
Below, Sabs shares her thoughts on the best way to tackle environmental challenges.
"Encouraging action on a local level is incredibly important. We cannot all be privy to what is going on in your community, especially when it comes to environmental issues. Participate in your city council meetings, join protests, or run for local office."
Debbie Morales was born and raised in California and lived there until she moved to New York for college. While a freshman at NYU studying English and Politics, she read about the horrible impacts of factory farming on animals, people, and the planet. After that, Debbie decided to go vegan and has not looked back. Debbie recently celebrated her fifth vegan anniversary and believes it was the best decision she ever made! She now runs an Instagram platform (@sisoyvegan) that focuses on discussing veganism, the political nature of food, and social justice.
Read on to find out why Debbie advocates for animal rights. 
"I advocate for animal rights because I believe animals are entitled to have autonomy over their own lives. I believe we are meant to exist in symbiotic relationships based on mutual respect and not on domination."