Skip to content
Partake's Cookie Ornaments for #NationalCookieDay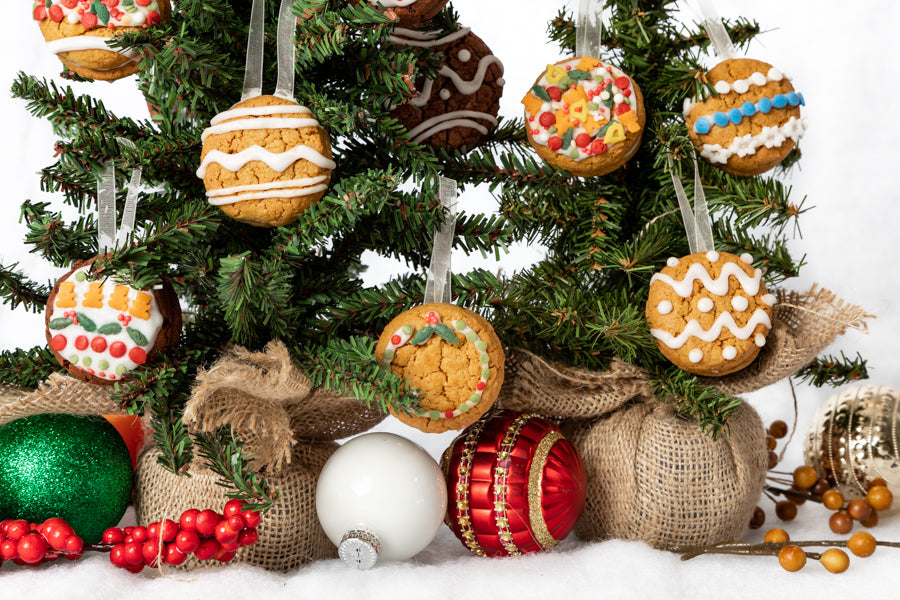 As featured in Delish and People. 
To celebrate #NationalCookieDay, one of our favorite days of the year, we have a super sweet announcement—just in time for the holidays.
We can't wait to decorate the Christmas tree, ice skate, make snow-(wo)men, snuggle up for a Lifetime holiday movie marathon and, of course, enjoy all the holiday treats! We believe the sweetest memories are made in the kitchen, and we want to make sure everyone can partake in one of our favorite holiday traditions: cookie decorating.
Like Partake, the inspiration to introduce a Limited Edition Cookie Ornament Decorating Kit—now available exclusively on partakefoods.com—came from founder, Denise, wanting to create something her daughter, Vivienne, and other children with food allergies could enjoy. 
In Denise's words, "I didn't realize how many of my favorite holiday memories as a child revolved around food—baking cookies, decorating gingerbread houses, and drinking hot cocoa—until I wasn't able to make those same memories with my daughter, Vivienne, because of her food allergies. The holidays are all about making memories with your family, and I want to ensure that she, and all children with dietary restrictions, can join in on classic holiday activities like cookie decorating."
With Partake's kit, you'll create ornaments that are vegan, gluten-free, nut-free, and worry-free for safe and sweet fun for nearly everyone. The kit includes everything you need to make all your cookie decorating dreams come true, including Supernatural holiday sprinkles and Wholesome organic powdered sugar to keep it #top8free—always.
So make new memories and spice up your traditions with DIY cookie ornaments featuring our Ginger Snap and Double Chocolate Chip cookies.  The kit is available here, while supplies last. Be sure to tag Partake on Instagram and Facebook so we can see and share your creations!