Skip to content
United in Love & Equality: Partake Stands With the LGBTQIA+ Community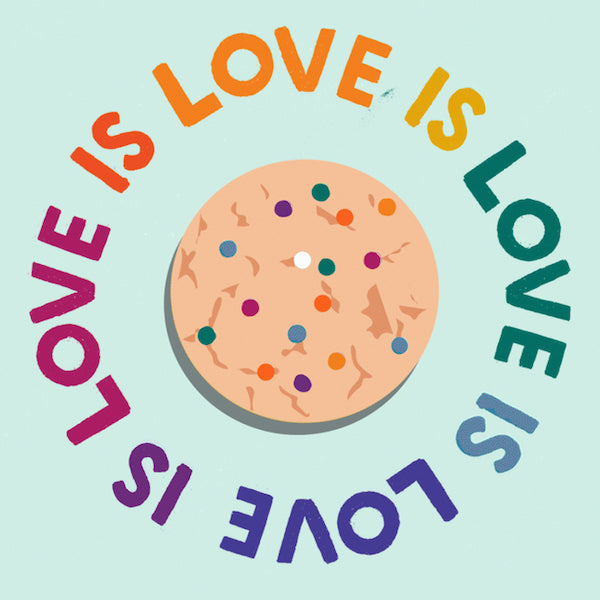 This Pride Month, and every month, we honor and celebrate the LGBTQIA+ community.
At Partake, we are built on the idea of inclusivity. We believe wholeheartedly in a future where people have access and opportunity in appreciation of, rather than despite, who they are. The Partake Fam is as unique as each of us, but we are rooted in love and our table welcomes all united in the work toward a seat for everyone.
Each week during the month of June, we are highlighting and donating 10% of our proceeds from partakefoods.com to the following organizations. 
Read more and join Partake in giving back to their work in fighting for health, inclusivity, and equality for the LGBTQIA+ Community.

The Okra Project
The Okra Project is a collective that seeks to address the global crisis faced by Black Trans people by bringing home cooked, healthy, and culturally specific meals and resources to Black Trans People wherever we can reach them.
During the Middle Passage, African ancestors snuck okra onto captive ships to sustain themselves and plant in the new world. Black Diasporic cooking traditions often use the okra plant for its versatility and it is often associated with health, prosperity, and community. In this spirit, The Okra Project hopes to extend free, delicious, and nutritious meals to Black Trans people experiencing food insecurity.
Learn More about the Okra Project
HERE



Transgender Law Center
Transgender Law Center changes law, policy, and attitudes so that all people can live safely, authentically, and free from discrimination regardless of their gender identity or expression.
Transgender Law Center is the largest national trans-led organization advocating for a world in which all people are free to define themselves and their futures. Grounded in legal expertise and committed to racial justice, Transgender Law Center employs a variety of community-driven strategies to keep transgender and gender nonconforming people alive, thriving, and fighting for liberation.
Learn More about Transgender Law Center HERE
The Ali Forney Center
The mission of The Ali Forney Center is to protect LGBTQ youths from the harms of homelessness and empower them with the tools needed to live independently. 
The organization's namesake, Ali Forney, was a gender-nonconforming teen who fled his home at 13. He entered the foster care system where he was bounced around to several homes, and was beaten and abused. Ali ended up living on the streets at the age of 15. Tragically, Ali was murdered in Harlem. Ali was dedicated to helping other young people and publicly advocated for the safety of homeless LGBT youth.
Since The Ali Forney Center's launch with in a church basement, the organization has grown to become the largest agency dedicated to LGBTQ homeless youths in the country—assisting over 2,000 youths per year through a 24-hour Drop-In Center which provides over 70,000 meals annually, medical and mental health services through an on-site clinic, and a scattered-site housing program.
Learn More about The Ali Forney Center
HERE


GLSEN
GLSEN empowers LGBTQ youth to affect change by supporting student-led efforts to positively impact their own schools and local communities. GLSEN was founded by a group of teachers in 1990, because they knew that educators play a key role in creating affirming learning environments for LGBTQ youth. 
In addition to activating supportive educators, GLSEN believes in centering and uplifting student-led movements, which have powered initiatives like the Day of Silence, Ally Week, and more.
Learn More about GLSEN
HERE