Skip to content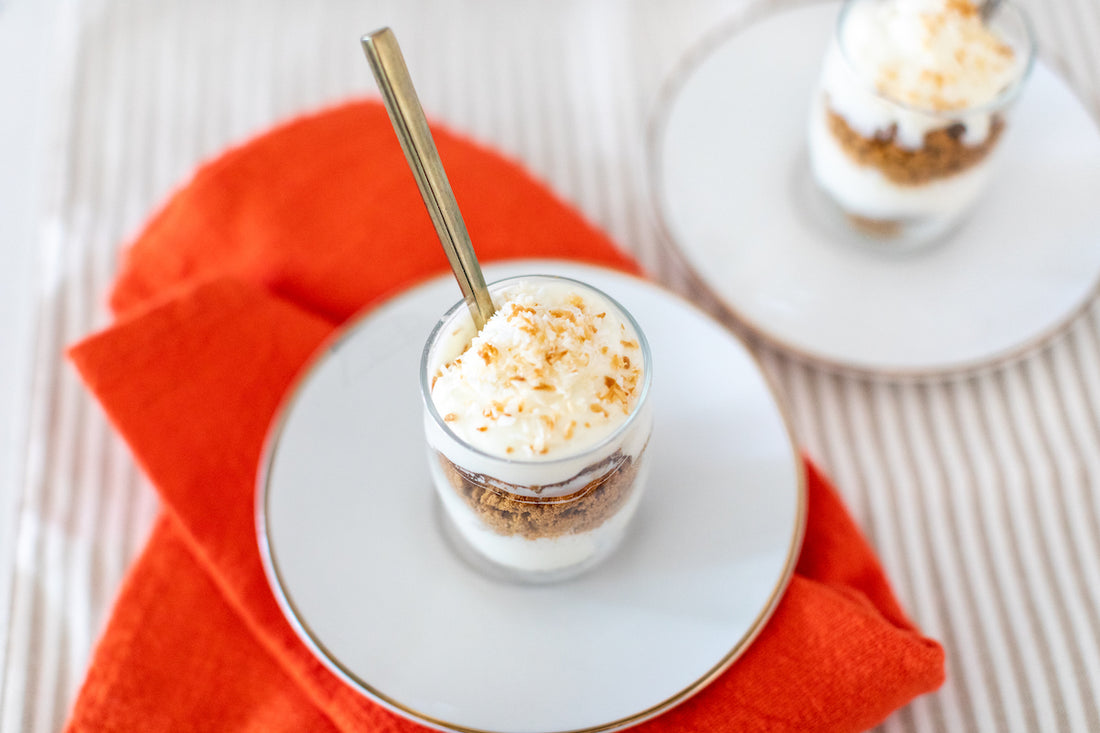 Summer has unofficially ended, and it's time for fall and all it brings - changing leaves, cooler weather, and pumpkin spice! We are thrilled to introduce the newest flavor to the Partake family, Soft Baked Pumpkin Spice Cookies! 
Read on for a fall parfait recipe that combines two of our favorite flavors, pumpkin and coconut! 
Ingredients
1 package Soft Baked Pumpkin Spice Cookies

1 cup Shredded Coconut

1 package Whipped Cream or Whipped Coconut Topping
How to Make
Preheat oven to 350 degrees.

Crumble Soft Baked Pumpkin Spice Cookies into bite-size pieces. 

Spread shredded coconut on a baking sheet and bake for 5-8 minutes, or until golden. 

Create the parfaits by layering Pumpkin Spice cookies and whipped cream. Repeat and top with toasted coconut. 

Enjoy!