Skip to content
Rebel Girls x Partake Partnership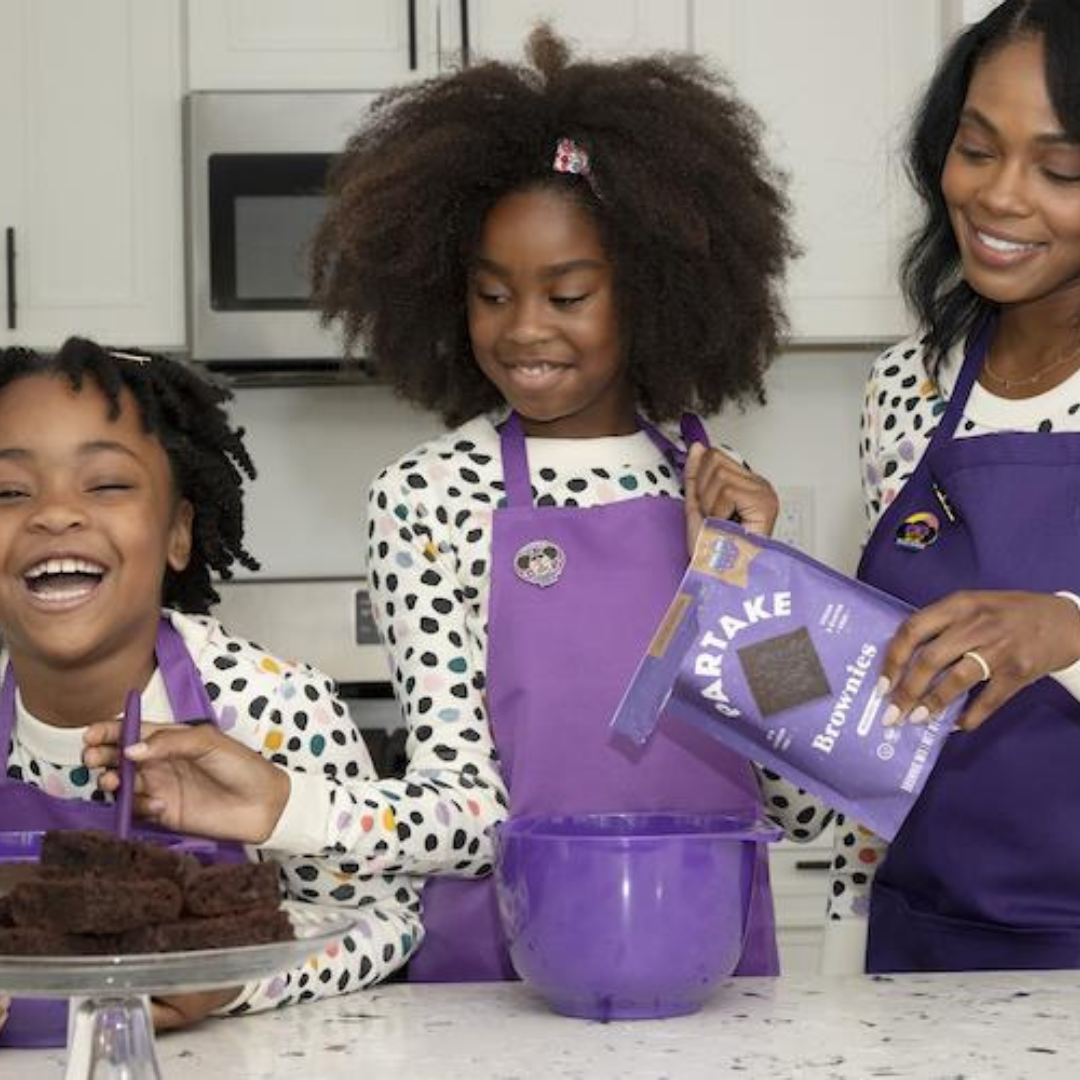 In collaboration with Rebel Girls, we are releasing a limited edition Brownie Mix to #CelebrateBlackGirlMagic! This decadent dessert is free from gluten, dairy, and the top 8 allergens— plus, it's super easy to bake! Just add water and oil and serve with love.  
This limited edition item is part of Rebel Girls' #CelebrateBlackGirlMagic campaign that acknowledges, applauds, and amplifies Black women and girls. As part of this mission, and in conjunction with the release of their newest book 100 Real-Life Tales of Black Girl Magic, Rebel Girls has partnered up with Black, women-owned brands, including Partake, to launch a limited edition shop supporting their businesses and celebrating their stories. 
In addition, Partake and Rebel Girls will offer a Buy One / Give One program for each bag of Brownie Mix sold, to be given to food-insecure families in the U.S. That means, with each 3-pack and 6-pack of Partake x Rebel Girls Brownie Mix your purchase, you're giving the same number of Brownie Mix packs to families in need!
Stay tuned: Surrounding the release of this limited edition Brownie Mix, we will be showcasing the many different treats you can make and how we love to #CelebrateBlackGirlMagic on Partake's blog and social channels. 
More About Rebel Girls
Rebel Girls is a global, multi-platform empowerment brand dedicated to helping raise the most inspired and confident global generation of girls through content, experiences, products, and community.
Originating from an international best-selling children's book, Rebel Girls amplifies stories of real-life, extraordinary women throughout history, geography, and the field of excellence. With a growing community of nearly 20 million self-identified Rebel Girls spanning more than 100 countries, the brand engages with Generation Alpha through its book series, award-winning podcasts, events, and merchandise. To date, they have sold 7 million books in 51 languages and reached 15 million podcast downloads.
Read more about Rebel Girls at rebelgirls.com