Skip to content
Spot Us at Target: Melissa Butler of The Lip Bar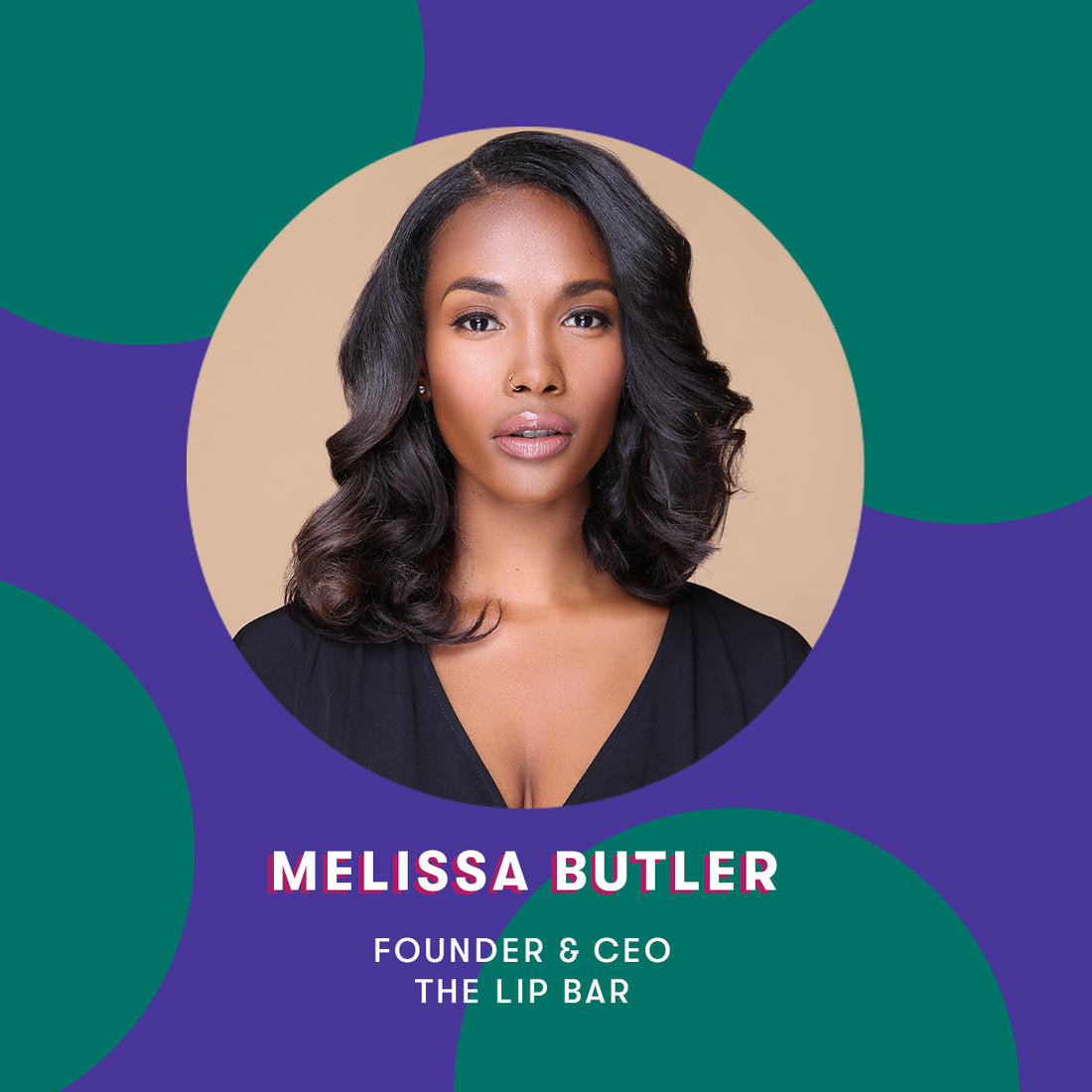 To celebrate Partake cookies launching at Target stores nationwide and on Target.com, we're excited to launch Spot Us at Target. Over the next few weeks, we'll be showcasing some of our go-to Target brands and interviewing their founders to hear their inspirational stories of taking their product from idea to Target shelves.
And the best part? Now through June 15, you can enter to win a prize pack that includes products from some of our favorite brands at Target and a $500 gift card. Learn more and enter HERE. 
Melissa Butler was working on Wall Street when she started The Lip Bar in her kitchen. She was tired of the beauty industry's lack of diversity, lack of inclusion, and excessive amounts of unnecessary chemicals. The Lip Bar has grown into a vegan and cruelty-free beauty brand that exists to help change the way you think about beauty.  Read on for more entrepreneurial advice from Melissa Butler.
A Q&A with Melissa Butler
Q
How and why did you begin The Lip Bar? What inspired this venture?
A
In 2011, everyone was chasing this idea of what it meant to be beautiful. And this idea of beauty wasn't inclusive of what most of the world looked like. It didn't include me, my friends, or my family. Beauty was being touted as something to achieve, not something that was within, and it bothered me to my core. I started to think about the many ways linear beauty standards were perpetuated throughout the media and beauty industries; from a foundation in only eight shades of beige to all of the world's "most beautiful women" being a size 4 or below. I was downright frustrated with the lack of inclusivity, the excess amounts of chemicals in the foods we were eating, and the products we were using.
So I set out to create a company that would be the best of all worlds. Inclusive, high-quality ingredients, affordable, high performance, cruelty-free, literally everything. I figured that if your beauty couldn't be validated anywhere else, it would be at The Lip Bar. 
Q
In the beginning, What were the biggest challenges and how did you overcome them? 
A
I've gotten quite comfortable with no's, rejection, and failures. I actually enjoy it because I know there is learning on the other side. My personality is calm and even keel so I don't really celebrate the wins but I also don't mourn the losses. I've realized that is a gift and a curse at the same time. I should celebrate more, but I don't. 
Q
For anyone who has an idea but doesn't know what steps to take or can't find the courage to make it a reality, what would you tell them?
A
You need to know the purpose and the unique value proposition of whatever it is that you're offering. What problem are you solving? What are the strengths you can bring to the table? Find people who can offset your weaknesses.
It's important to forget the title and focus on the customer. Take the jump when you know you have the passion, vision, and have proven that there is a market for what you are offering. The glitz and the glamour is 1% of the daily routine. That's why passion is so important. You'll burn out if you're not truly excited about what you're doing. 
Q
What is something exciting on the horizon for you and your company? 
A
We work very hard to drive inclusion and innovation within the beauty industry. We hit the tip of the iceberg when launching our Fast Face Kits, which allows our customers to achieve glam looks in minutes without a ton of products and with ease. And we don't plan to stop there. We'll continue to make makeup easy, inclusive, affordable, and accessible.
Q
What are other brands and founders that you admire? Why?
A
Honestly, everyone. Women are strong. We are killing it. Everyone from my mom, who is one of the hardest working and kind-hearted people I know, to Lisa Price, founder of Carol's Daughter. Lisa is simply amazing. She went through a difficult time publicly and came through the other side confident in who she is and her purpose. 
To learn more about Melissa and The Lip Bar, visit www.thelipbar.com. Follow them on Instagram, Facebook, Twitter, and YouTube.