Skip to content
Watch Partake on Today Show's "She Made It"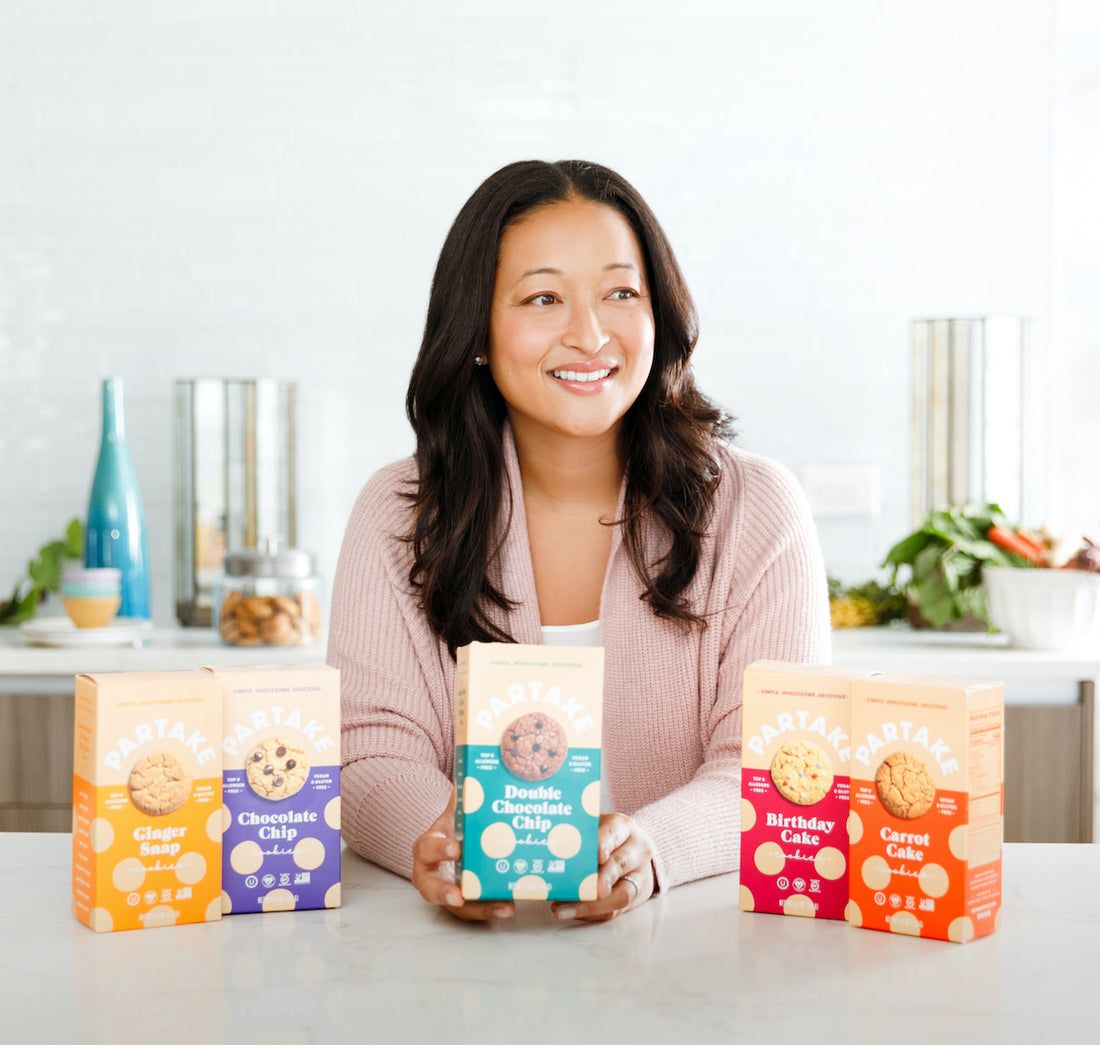 TODAY contributor Jill Martin highlights two female-founded small businesses in her segment "She Made It." Watch at the 2 minute mark as Denise Woodard, founder & CEO, shares the inspiration behind starting and building Partake. 
Jill Martin says "I can tell you they're delicious. Full disclosure I can't show you close ups of all the cookies because I got these 2 weeks ago and we ate them! That goes to show you—the chocolate chip cookies aren't here because we ate them."
From the video:
"On my daughter Vivienne's 1st birthday, she was having a little snack when her lips swelled up and she turned blue.
We rushed her to the hospital and learned she has a number of severe food allergies.
I did some research and found out first hand just how difficult it is to food shop for someone with allergies.  
So in 2017, I quit my job and started Partake, a line of allergy-friendly, gluten-free and vegan snacks.
What started as selling cookies from my car has turned into a growing business, sold in thousands of retail stores across the country including Target. 
I want, more than anything, for people living with food allergies to see our brand, take a sigh of relief and know that they'll be able to enjoy a cookie that's both safe and delicious."
- Denise Woodard
CEO and founder, Partake Foods