Skip to content
Women's History Month Feature: Jenny Bonchak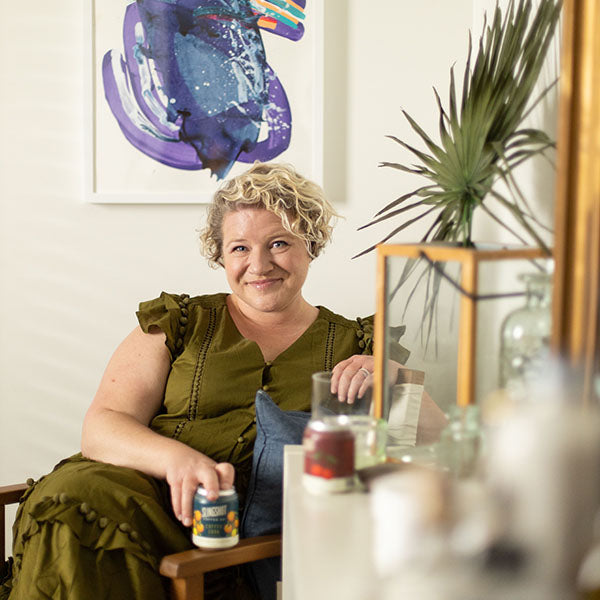 I started Slingshot for lots of reasons! But most importantly, I'm passionate about crafting the best version of your daily coffee experience and pushing the boundaries of where coffee can take us.
What has been the best part of your entrepreneurial journey?
The best part of my entrepreneurial journey has been the inspiration I find in our fans' love to consistently dig deeper to unearth the grit, determination & resilience I always knew was inside so I can rise up and greet the day with enthusiasm.

How has working from home impacted the way you work and live? What does balance mean to you in this new normal?
I find a lot joy in working. I'm a farmer's daughter so I think it's in my DNA. And I've always enjoyed "going" to work. We have our own Cold Brewery (where my office is) so for me, my new normal is actually choosing to work from home a few times a month. It's been a way to have a little time to myself (my husband also works at Slingshot), while still being able to work on my goals for the day.
How do you stay motivated and overcome challenges?
My motivation is the voice in my own head! I think big, am a dreamer, and have a strong vision that lights me up. I'm also a fighter so I attack challenges head-on (most of the time) and I'm pretty relentless until I figure out a path. I typically like to think through solutions on my own and present those solutions to someone who can provide some guidance.
What are some rituals you've adopted to practice self-care around the home?
I'm an early riser and no matter what the temperature, I like to step outside first thing when I wake up. It gets my blood flowing. It's important to me to have fresh flowers everywhere around the house (my parents were fruit, vegetable and flower farmers). It brings me so much joy and makes our home feel beautiful. I've also started to put down any work and just go to bed when I'm tired. I am an avid face-washer before bed, and I quite enjoy a cup of (very) hot water with lemon and honey at night. It's the perfect way to wind down.
Who is a female founder you admire and why?
I have great admiration for female founders like Martha Stewart, Bobbi Brown, Oprah... these women are just legendary. They are all masters of their craft, and all tend to take their businesses very seriously, but not so much themselves. I have deep admiration and respect for female founders who have started from absolutely nothing. like me... Sarah Blakely, Jeni Britton Bauer, Barbara Corcoran (and more I'm not naming). Their stories remind me that my wildest dreams are possible.
What's one thing in your home you can't live without during quarantine?
My La Marzocco espresso machine and my Slingshot Fridge Box (of course)!