Skip to content
Women's History Month Feature: Madeline Haydon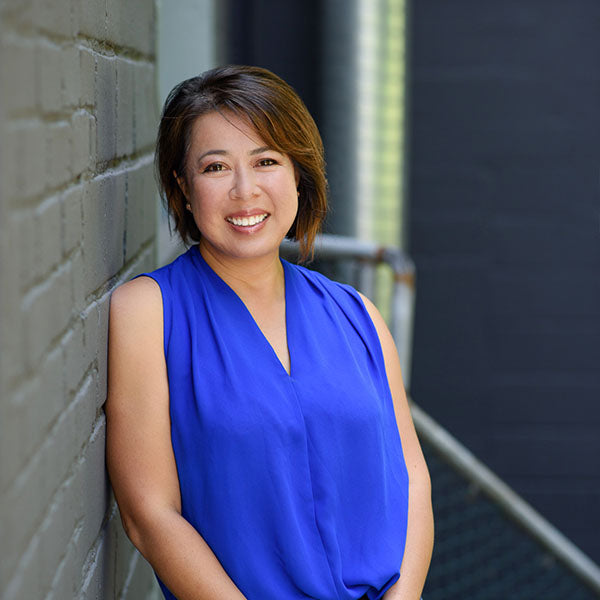 Madeline Haydon is the Founder & CEO of nutpods, the best-selling non-dairy creamer brand, and an Ernst & Young Entrepreneur of the Year for 2019. Madeline developed nutpods based on a personal need for a rich and creamy, dairy-free coffee creamer without artificial ingredients or sweeteners. In five short years nutpods has grown to the #3 brand in the plant-based creamer category, the #1 selling brand on Amazon, Amazon 2019 Small Business of the Year and the fastest growing brand of refrigerated plant-based creamers in national retailers. nutpods also placed #13 in the 2019 Inc. 5000 list of fastest growing companies in the America. The brand's success is driven in part by Madeline's unconventional route to market: starting with direct to consumer prior to expanding into traditional grocery. Her approach to seeding brands and nutpods' success has been covered in publications including Forbes, Inc., BevNet, The Seattle Times and others. Madeline holds a BS from the University of Washington and an MBA from Seattle University.
Why did you start your business?
nutpods was founded in 2013 while I was pregnant with my second child, and a diagnosis of gestational diabetes. I created nutpods out of my own personal search for a dairy-free creamer with a rich taste and consistency but without unnecessary additives.
Through a successful Kickstarter campaign, we raised $32,000 to launch the brand. nutpods launched on Amazon in 2015, and by 2019 was named the second fastest-growing food and beverage company in the US by Inc. 5,000. Now, nutpods is in over 17,000 retail stores in the US and is actively expanding our product line.
What has been the best part of your entrepreneurial journey?
At my core, I want to make a difference and to help make things better. I created nutpods to help others have a better, healthier option and today, I feel incredibly humbled and honored to be a small part of our consumer's morning ritual. Our amazing fans share their stories about how our products help support their health goals and what our brands mean to them. It doesn't get much better than that!
How has working from home impacted the way you work and live? What does balance mean to you in this new normal?
Like many other working parents, we have been juggling remote online school for our young daughters as well as trying to be effective in our jobs and parenting. While challenging, there have been many positives: I have had so much more time with my kids and been able to actively participate in their learning. Life is more fluid now with kids and dogs making cameo appearances on zoom meetings. I've enjoyed seeing the children of colleagues! Lunches with our kids, throwing the ball for our goldendoodle is all part of a regular "work day" for us now and I don't want that to change anytime soon.
How do you stay motivated and overcome challenges?
I know my why. Why I created this company. Why our products matter to our customers. Why I want to continue to work hard and the goals I have for our company and the role model I want to be for our kids.. Knowing my why makes it easy for me to understand why I do this. And even when it's hard, and when there are obstacles in the way, I go back to my why to remind myself of why this is all worth it.
What are some rituals you've adopted to practice self-care around the home?
I wake up at 5:30am most days and center for the day. That might mean reading, or journaling or working out. I give myself grace to decide what's right for me each morning. I also take the time to connect with friends when I'm driving somewhere to keep my relationships going, even in times of Covid and social distancing. And I've also released feeling guilty about needing alone time from my family and choose instead, to see it as a way I can demonstrate for our daughters how to care for themselves as they grow.
Who is a female founder you admire and why?
I admire Kate Spade. She was unapologetically authentic to her vision of what fashion could be: full of vibrant colors while adhering to good, clean lines. She brought with her a part of whimsy. I also admire her achievements while raising their young daughter and working with her husband. From many different accounts, she was kind, she treated others well even when she was battling her own demons. She left the world, like many of us only dream: a better place having been touched by her talented hand.
What's one thing in your home you can't live without during quarantine?
My iphone. I need it in so many ways. Yes, for calls and emails, but also for music and podcasts and for capturing the moments of an ordinary day with that camera mode! Oh, and for my puzzle app. I love it. No flipping over the pieces and no clean up so the dog doesn't eat a piece!
What advice do you have for female entrepreneurs or working women during this time?
Ladies, I know it's hard now. We are pulled in so many directions, personally and professionally and it's stressful coping with a pandemic and trying to stay healthy. All I can say is that I'm right there with you in the struggle and if there's ever a time where it's okay to be imperfect, it's now. Let's just give ourselves the grace that we are so willing to give to others. Know that snapping at your kids doesn't make you a bad mom. Being too tired to want to work out or eating that slice of pie doesn't mean defeat or that you aren't taking care of yourself. We are all just doing the best we can right now and that has to be enough. It's what we tell our kids. Now we just have to believe it for ourselves.
VIEW ALL STORIES