Skip to content
Women's History Month Feature: Nicole Gibbons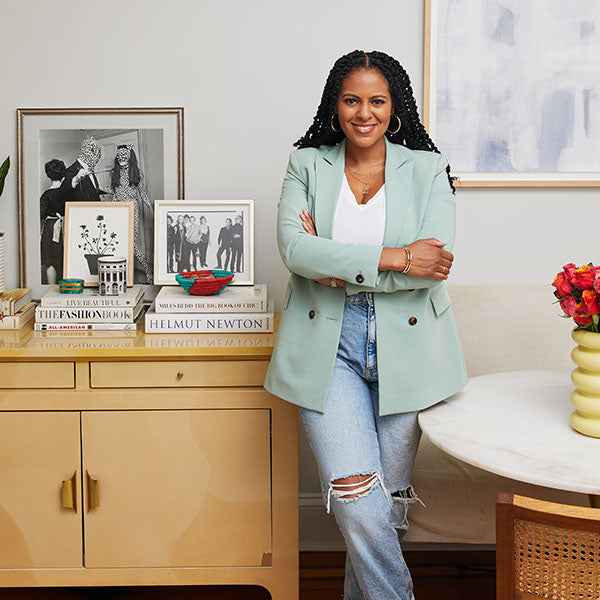 Shopping for paint has traditionally been a huge hassle. A paint or hardware store has thousands of paint colors, too many confusing product lines, and is a pretty uninspiring shopping environments. I saw an opportunity to simplify and improve the paint shopping experience from start to finish, making the process easier, faster, more inspiring and more convenient. Our mission is help people everywhere create spaces they love.
What has been the best part of your entrepreneurial journey?
Seeing customers all across the US transform their homes with Clare — and love the end result!
How has working from home impacted the way you work and live? What does balance mean to you in this new normal?
Comfort and organization have become more important than ever. Making sure both my WFH space and wardrobe is something I can spend hours on end in has been key and also making sure my space is as functional and organized as possible. I think the idea of balance is a myth and living and working from home it's extra difficult to achieve any sense of balance so instead, I focus more on setting boundaries and trying to take moments of pause for self care. Whether it's taking a bubble bath, giving myself an at-home mani, stopping work to cook and enjoy an amazing meal with wine, or simply calling it a day vs pushing through and working extra late when I'm feeling burned out.
How do you stay motivated and overcome challenges?
I'm a pretty optimistic person so I try to maintain that optimism all the time which helps me to always see the upside, even in tough situations. In startups there's a saying that the highs are high and the lows are low, so I try to keep an even keel attitude which helps me maintain a healthy state of mind while on the roller coaster that is startup life. Also - focusing on the end goal and having an "eye on the prize" mentality is also helpful in staying motivated.
What are some rituals you've adopted to practice self-care around the home?
I never used to take baths. I'm definitely a shower person but I've come to really love and enjoy a long bubble bath filled with essential oils and bath salts. It's the closest thing I can get to a spa day during this pandemic!
Who is a female founder you admire and why?
Whitney Wolfe of Bumble recently taking her company public and being one the youngest female CEO to do so is pretty inspiring!
What's one thing in your home you can't live without during quarantine?
Penthouse — the perfect, calming neutral paint color to make my space feel serene.
What advice do you have for female entrepreneurs or working women during this time?
This is an incredibly stressful time to be running a business or be working in a high powered career, and pandemic burnout is real. Make an extra effort to stay connected with loved ones whether it's regular calls or a FaceTime catchup to help combat feelings of isolation. Also - we're spending so much time indoors but to get outside for socially distanced walks and fresh air. It will make a world of difference for your mental clarity!