Skip to content
4 At-Home Activities to Keep Busy This Fall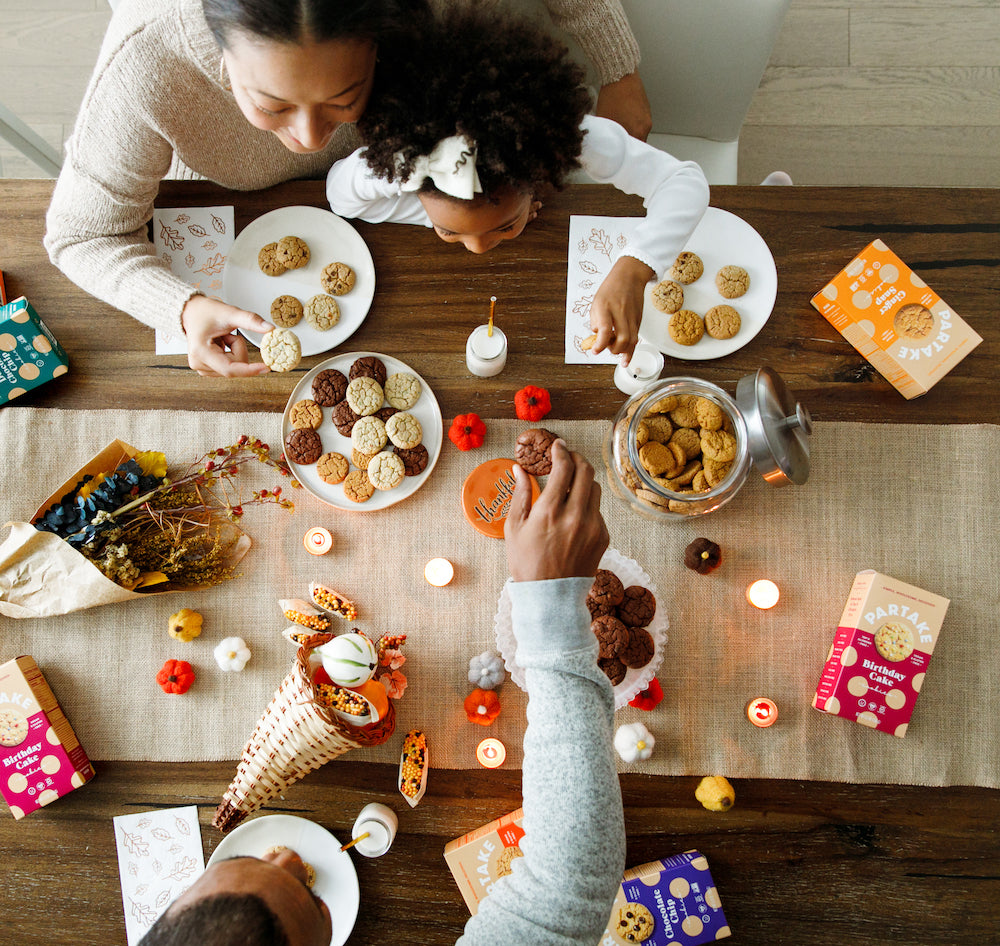 Fall is a special time of year when the weather starts to cool, all things pumpkin are available (like our Ginger Snap Cookies!), and the season is just right to get outdoors and enjoy the fresh air. School will be back in session and whether that's at home or in the school building, finding moments to get away from screens and enjoy quality family time is so important.
While some fall activities like trick-or-treating remain uncertain, there is still plenty of classic and safe fall fun to be had. Here's a short list of things you can do at home this fall with your family!
Start A Fall Leaf Collection
As the brilliant floral colors of spring and summer fade away, they are replaced by beautiful autumn hues of red, orange, and yellow. Trees put on a pretty fantastic display as the weather cools, so as you walk through your neighborhood or play in the backyard, the kids can collect the most beautiful leaves along the way! Engage their imaginations by turning the leaves into animals like Handmade Charlotte. 
Use Your Leaves For Crafts
When your leaf collection is complete, your kids can organize them by color in a binder or photo album. They can also glue them onto a piece of paper or poster board and decorate with more paints or markers, like Growing a Jeweled Rose.
Another fun way to use the leaves is to make them a stencil. Simply place a piece of paper over a leaf and color the paper with a crayon to reveal the shape and veins of the leaf!
Decorate A Pumpkin
Just because the fall holidays will be different doesn't mean you can't enjoy some classic fall activities, especially with pumpkins! If you visit a local pumpkin patch or even your local grocery store to pick up pumpkins & gourds, decorate them as you do every year. 
For safer decorating with the little ones, use paints, markers, and stickers! We love these easy painted pumpkins from A Beautiful Mess!  There are plenty of pumpkin-decorating kits that include all of the tools you'll need.
Make A Quick Apple Crumble
If you visit a local apple orchard, farmers market, or even a local grocery store – make sure to pick up apples to try making a sweet, easy-to-make Apple Crumble  with the kids.
Cut the apple into bite-size pieces and place into a microwave-safe bowl.

Sprinkle a little cinnamon and sugar over the apples and heat in the microwave for about 1 minute.

Top with a scoop of ice cream, and sprinkle crumbled Partake cookies from our Harvest Collection (Pumpkin Spice, Ginger Snap & Carrot Cake).
As we enter yet another season adjusting to this "new normal," we don't have to give up all of the fall fun we know and love. Savor the time you have to be in the moment with your family. Get outside and see, feel, and taste what all that fall brings!