Skip to content
Apple Cinnamon Pizza Rolls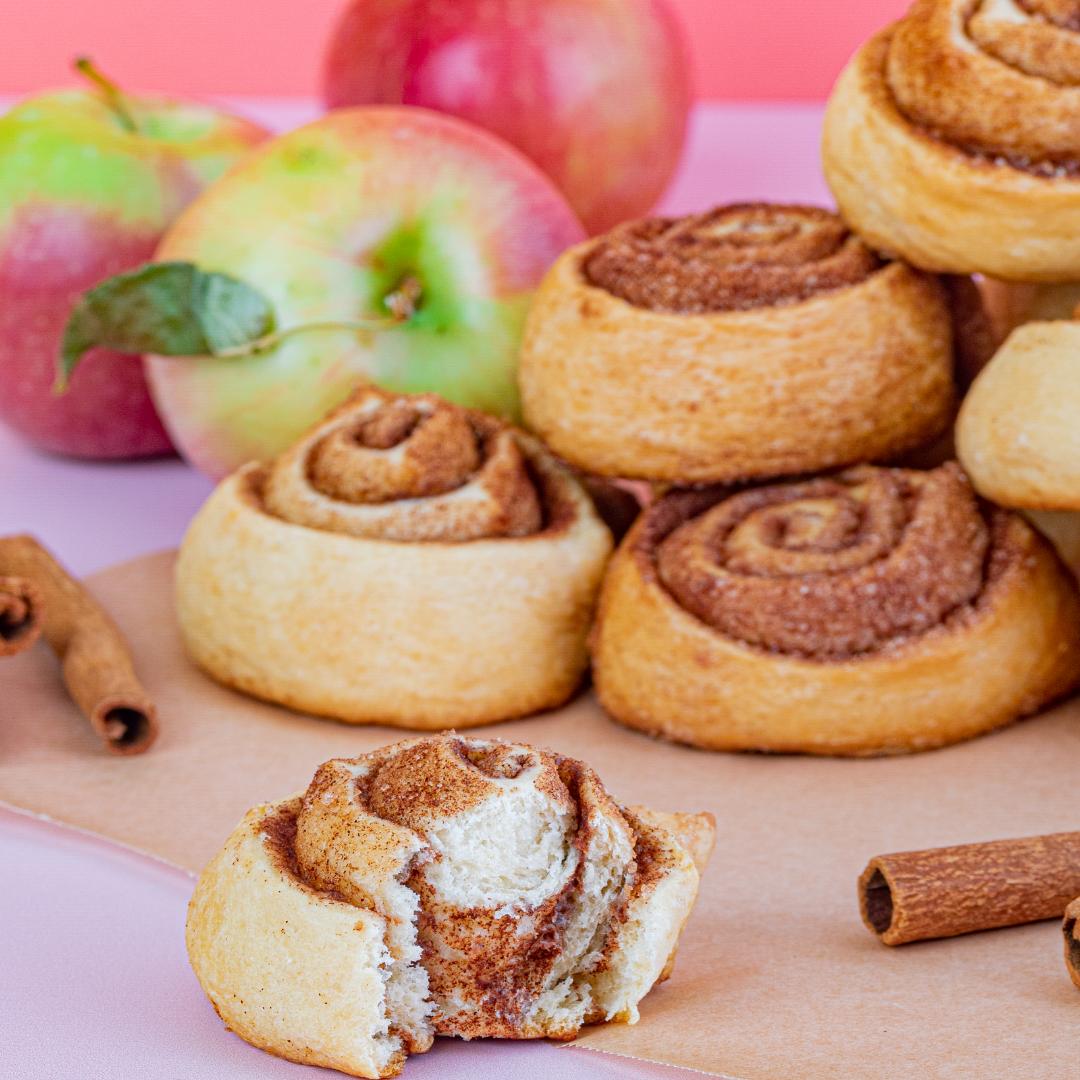 When it's a little chilly outside, this ooey gooey Apple Cinnamon Roll recipe calls our names.  Let the warm, cinnamon apple scent fill your home and make these today!
Apple Cinnamon Pizza Rolls
Ingredients:

For the dough:
1 package Partake Pizza Crust Baking Mix
1 cup water
2 tbsp olive oil
1 tbsp apple cider vinegar
1 packet active dry yeast (optional)
1/2 tsp vanilla essence
For the sugar filling:
1 cup brown sugar
2 tbsp ground cinnamon
3 tbsp of melted unsalted butter cooled to room temperature
For the apples
2 apples
2 tbsp unsalted butter
Instructions:

To make the cinnamon roll dough:
Preheat oven to 350°F.
If using yeast, dissolve in a bowl with the cup of warm water. Let stand until foamy, about 5 minutes. If not using yeast, add water to bowl and move to next step.
Stir in Partake mix, olive oil, and apple cider vinegar and form into a tight ball. Allow to sit for 10 minutes.
For the apples:
Peel the skin off the apples and remove the core.
Cut the apples in small cubes.
Cook the apples in butter over medium heat until they are soft and no liquid remains on the pan.
To assemble the cinnamon rolls:
Dust flour on a clean non-stick surface and roll the dough out to a ½ inch thickness.
Coat with melted butter evenly from edge to edge.
Mix the sugar and cinnamon in a bowl.
Sprinkle sugar mix and cubed apples over the melted butter evenly.
Start rolling the dough from one edge to meet the other edge.
Cut the rolls to your desired length (2- 4 inches) and put them on a lined baking tray.
Keep a decent amount of space between the cinnamon rolls to allow for space when they rise.
Let them sit for 15 minutes.
Bake the rolls for 20-30min or until they're golden on top.