Skip to content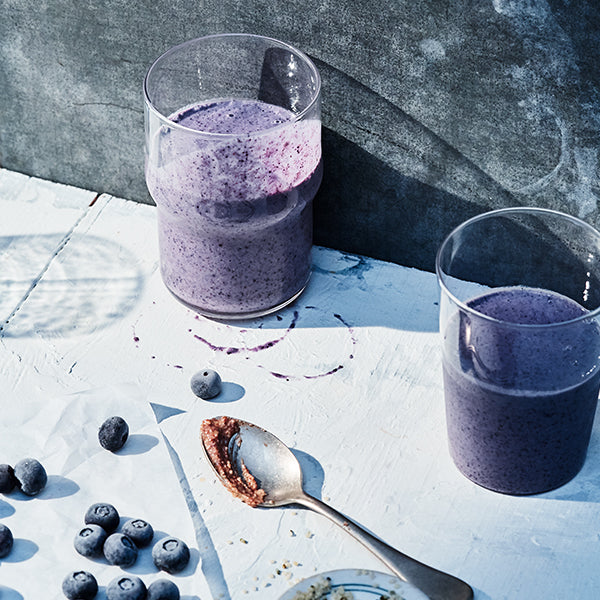 When we were creating our Partake at Home: with Friends Digital Magazine, we knew we wanted to include a smoothie recipe. But we couldn't include just any smoothie. We turned to the smoothie expert, Catherine McCord, co-founder of One Potato and founder of the popular Weelicious brand, a trusted content resource synonymous with family and food.
Catherine has written three cookbooks including her latest, Smoothie Project. In 2020, Catherine started hiking at 6:30 am with her dog to practice self-care. When she gets home, she makes a big smoothie for herself and her family. 
Below, Catherine shares one of her favorite recipes for a Blue Chia Smoothie, which is filled with fruit, healthy fat, and seeds. If you and your family make this recipe, make sure to tag us on Instagram! 
Download your Partake at Home: with Friends Spring 2021 Digital Magazine HERE. 
Blue Chia Smoothie
Yields: 1 Smoothie
Ingredients:
1 banana

1 1/2 cups frozen blueberries

1 tbsp chia seeds

1 tbsp hemp seeds

1 tbsp nut butter

1 1/4 cups milk of choice
Instructions:
Place all ingredients in a high-powered blender.

Blend until smooth.