Skip to content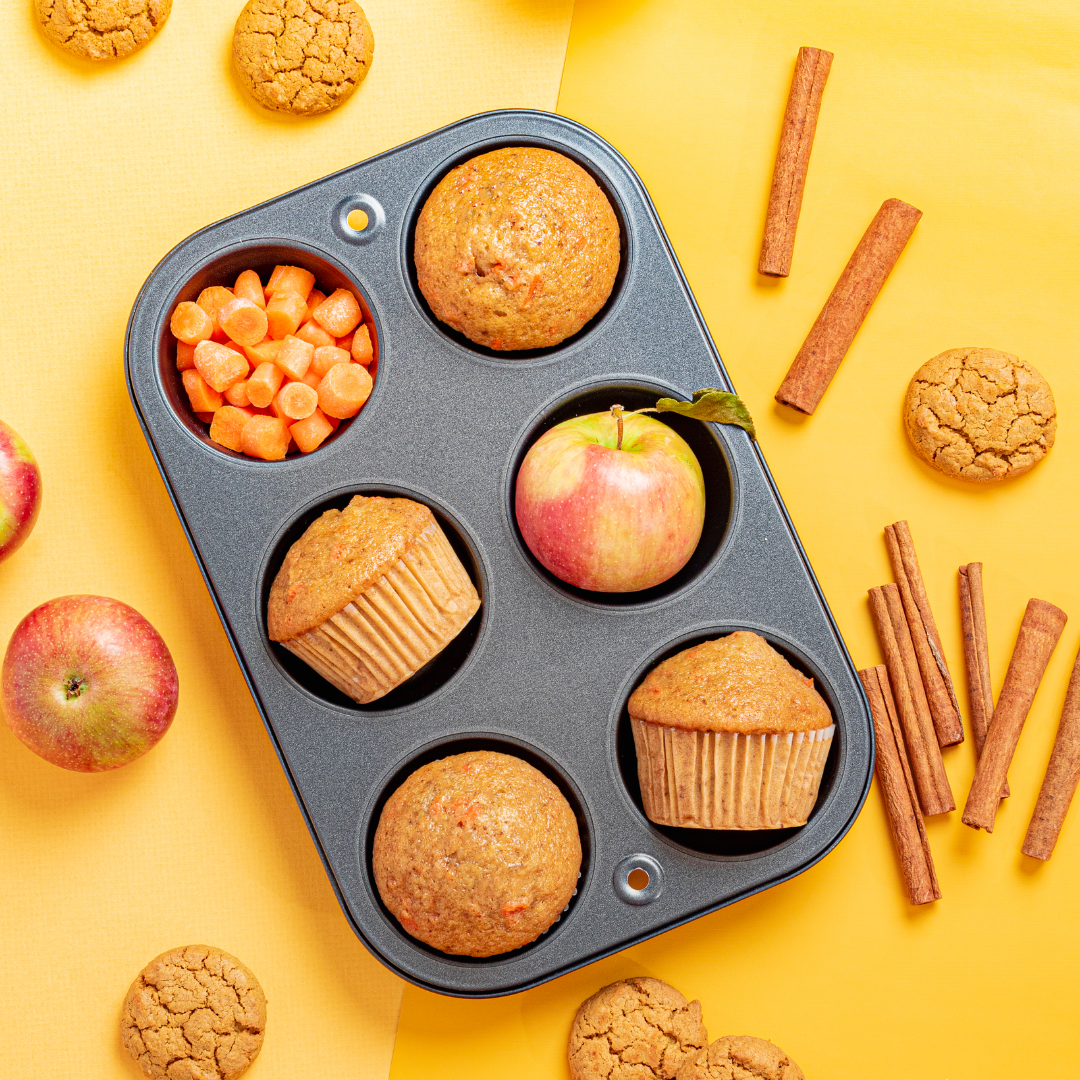 Need a quick breakfast idea to motivate you out of bed in the morning? These Carrot Apple Muffins are great to bake for a fall breakfast.  Whip these up in minutes with our 5-in-1 Baking Mix.
Carrot Apple Muffins
Yields 12 Muffins
Ingredients: 
⅓ cup oil
⅓ cup water
2 ½ cups Partake

 

5-in-1 Baking Mix
1 ripe banana (mashed)
1 cup of carrot (grated)
⅓ cup apple puree or apple sauce 
1 tsp cinnamon
½ tsp ginger
Instructions:
Preheat oven to 350°F. 
Line tin with muffin liners and spray liners with non-stick oil.
Combine all wet ingredients together in a mixing bowl. Mix until uniform.
Add in partake mix, ripe banana, carrot, apple puree, ginger, and cinnamon. Mix together until uniform.
Scoop into lined muffin tin.
Bake for 25-35 minute or until the toothpick comes out clean when inserted into the middle of a muffin.
Enjoy!