Skip to content
Celebrate Ice Cream Month with Oatmeal Dream Pie Sundaes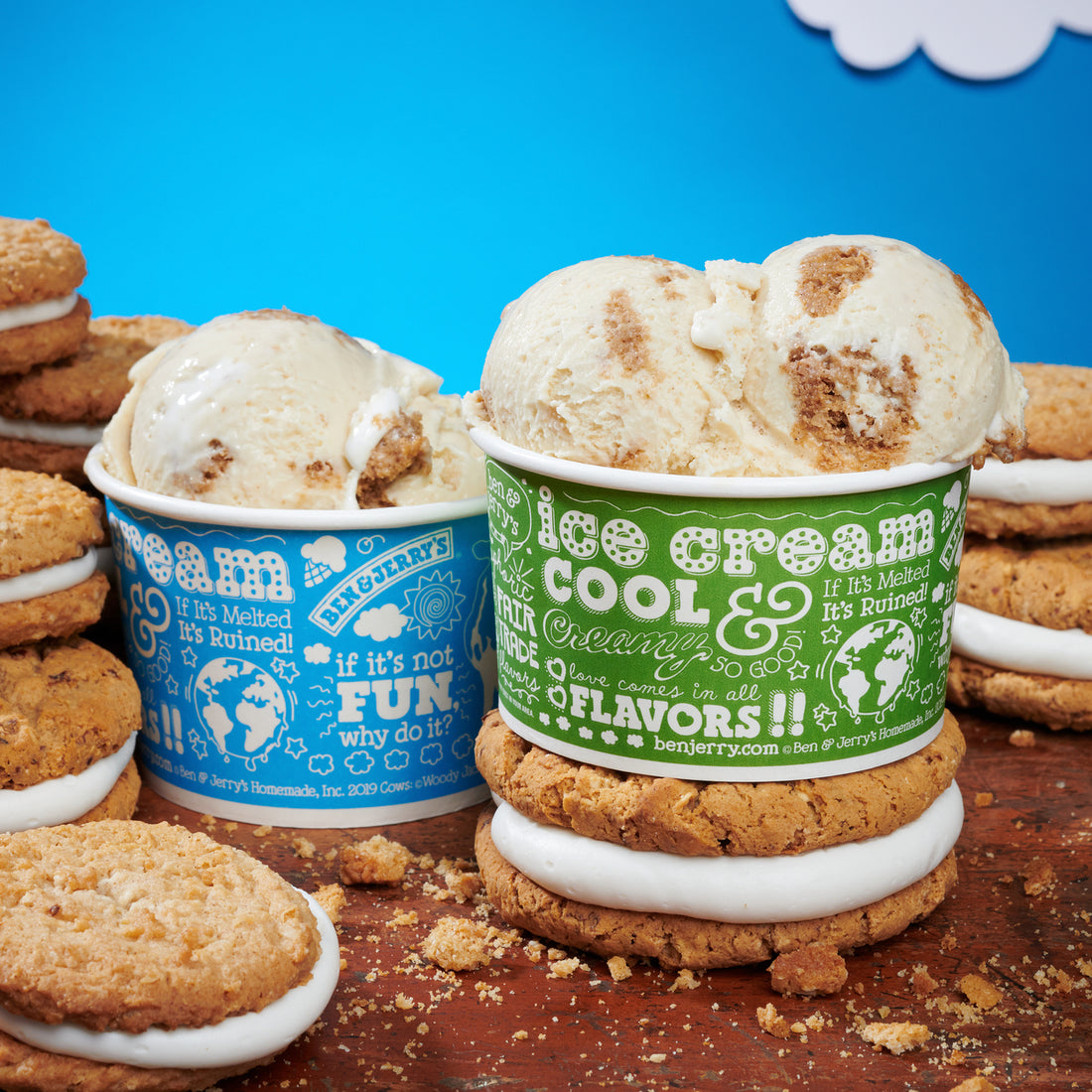 It's always Ice Cream Month in our hearts, but in the peak of summer, we'll take any excuse to indulge in a delicious gluten-free sundae!
This year, we partnered with Ben & Jerry's to bring you Oatmeal Dream Pie, an oatmeal crème pie non-dairy ice cream with silky marshmallow swirls featuring Partake's gluten-free oatmeal cookie chunks. These cookies were made especially for Ben & Jerry's with hints of brown sugar, warm spices, and molasses for a classic oatmeal cookie bite in every spoonful.
If you're a fan of this nostalgic treat, these Oatmeal Dream Pie Sundaes are the yummiest way to celebrate Ice Cream Month. Try one at Ben & Jerry's scoop shops, or find the non-dairy, gluten-free ice cream in freezer sections nationwide, grab your toppings, and have a sundae night at home!
What is National Ice Cream Month?
In 1984, a Kentucky senator introduced a resolution to proclaim the month of July National Ice Cream Month. Former President Ronald Reagan signed the bill into law the same year, and the rest is history! The bill only specified that July 1984 was National Ice Cream Month, but lucky for us, the tradition has lasted through the years.
In the proclamation, President Reagan called for all people of the United States to observe the month with "appropriate ceremonies and activities" – and we can't think of a more appropriate activity than enjoying one (or a few) of these Oatmeal Dream Pie Sundaes.
Recipe
Ingredients:
1 pint Ben & Jerry's Oatmeal Dream Pie Non-Dairy Frozen Dessert featuring Partake's oh-my-goodness-this-is-gluten-free!?oatmeal cookies
Caramel sauce
Non-dairy whipped cream
Rainbow sprinkles

Instructions:
Crumble cookies into the bottom of an ice cream dish

Add a few scoops of Oatmeal Dream Pie ice cream

Drizzle with caramel sauce

Top with a generous dollop of whipped cream and rainbow sprinkles

Devour!