Skip to content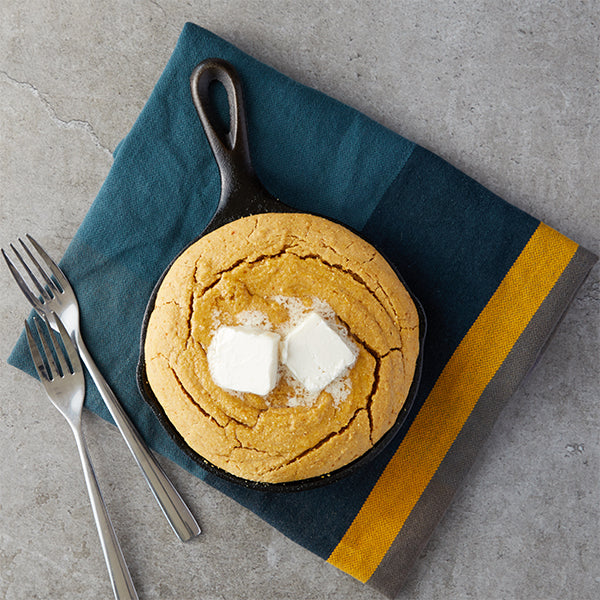 Corn Bread is the ultimate side dish for anything from BBQ to chili to fried chicken. It's made with corn meal, which is dried and ground up corn. Corn bread can be made many ways, from frying it to make hush puppies to a traditional baked recipe.
When we were creating our Partake corn bread recipe, we chose to bake it in a cast iron skillet. Cast iron makes crispy edges, adds flavor, and infuses much-needed iron into the food cooking. In addition to corn meal, we swapped flour for our Partake Classic Pancake & Waffle Mix, which means our recipe is gluten and top 8 allergy free.
Keep reading for an exclusive recipe from our Partake at Home: with Friends Digital Magazine, Corn Bread.
And don't forget the toppings! We love it with honey, vegan butter, cheese. 
Download your Partake at Home: with Friends Spring 2021 Digital Magazine HERE. 
Corn Bread
Yields: 1 8x8 Loaf
Ingredients
1 1/4 cups cornmeal
1/4 cup sugar
1/2 tsp salt
1 cup + 2 tbsp water
1/2 cup oil
Instructions:
Preheat the oven to 350°F.
In a 9x9 square pan or large skillet, mix until dough forms thick batter.
Add in oil and mix again.
Bake in a greased 8x8 pan at 350°F for 30 minutes.