Skip to content
DIY Edible Fall Spice Paints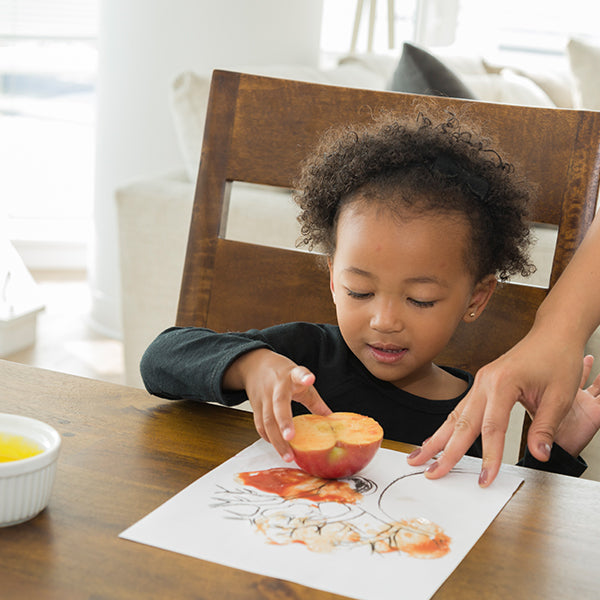 We're always on the look out for fun indoor activities and these edible spice paints were perfect for some festive seasonal fun! We loved that it was super easy to prepare and most importantly, allergy friendly and toxin free (unlike traditional paints), so we didn't have to worry about our little one sneaking a taste. Vivi had a blast stamping with apples and making hand prints, creating some awesome autumn masterpieces for our refrigerator! 
Fall Spice Paints Recipe
Yields 4 half cups of paint
INGREDIENTS:
2 tbsp sugar





1/3 cup gluten free flour (regular flour works as well)





2 cups water





1/2 tsp of each Fall spice (ginger, cinnamon, turmeric, and nutmeg)





Food Coloring (red, yellow, green)





4 ramekins or small cups




DIRECTIONS:
Add sugar and flour into small saucepan.

Add water and stir together until smooth. Turn on the heat to medium and continue stirring until mixture thickens.

Distribute mixture into cups.

Add spices and food coloring (about 20 drops each) to create paint colors.
For yellow paint, mix ginger and yellow food coloring. 

For red paint, mix cinnamon and red food coloring.

For orange paint, mix turmeric and a couple drops of red.

For brown paint, mix nutmeg, red, yellow, and a couple drops of green.

Let paints cool completely before letting your little ones dip their fingers in!