Skip to content
Easy Holiday Recipe: Santa Hat Cookies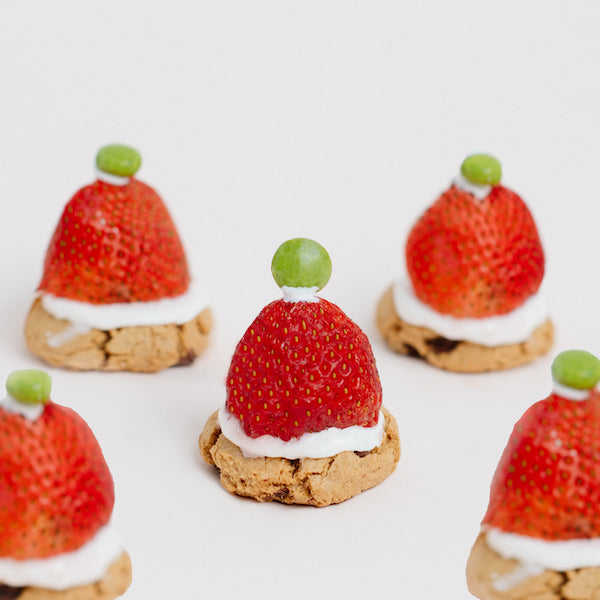 Anyone else desperate for holiday activities that keep your kids from asking how many days away Christmas is... again? In honor of Santa Claus coming to town in less than two weeks, we're sharing a recipe for Santa Hat Cookies. They're a fresh, sweet take on our allergy-friendly cookies that we know you'll love. 
Read on for the easy recipe. And don't forget to tag us on Instagram if you make these with your little ones! 
Santa Hat Cookies
Ingredients:
Instructions:
Cut stems off strawberries.

Spread icing on top of strawberry and place on cookie.

Put a small amount of icing on milk chocolate gem and place on top of the strawberry. 

Enjoy your tasty Santa hats!